Our ability to address climate change depends on a convergence of multiple disciplines and actors. Effective collaboration on an interdisciplinary level requires leadership. But what makes an influential leader?
On the topic of what makes a great leader in the environmental sector, Trey Taylor of Verdant Power shared a series of lessons and principles to help guide young professionals in the field. Trey has an academic background in political science, history, and education, with a diverse experience across communications, advocacy, and marketing, mainly involving clean energy topics.
He's worked with the Edison Electric Institute and Nuclear Energy Institute, served on Boards of the Hydro Research Foundation and National Hydropower Association, and was a co-chair of the CEO Council of American Council on Renewable Energy. Currently, Trey is a charter board member of the Ocean Renewable Energy Coalition and serves in the U.S. Department of Commerce's Renewable Energy & Energy Efficiency Advisory Committee.
In 2000, he founded the hydrokinetic energy company Verdant Power, a group that develops and implements tidal and river hydroelectric systems with a focus on community sustainability. For two decades, Trey and his partners have tested and demonstrated Verdant's technology. This past fall Verdant successfully deployed the nation's first commercially licensed tidal power project in the East River of New York City, called the Roosevelt Island Tidal Energy (RITE) project.
The hallmarks of leadership
When asked about what leadership means to him, Trey expressed that being a leader takes the attitude and aptitude to have and act on a principle-centered vision.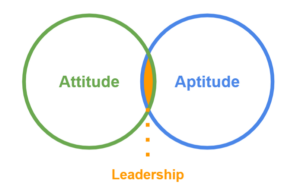 He described attitude as being able to take on a broad and global perspective, to both be able to focus on community needs while simultaneously being aware of the bigger picture and how each moving part plays a role in building the whole.
In a rapidly changing world, being attuned to this local to global balance is a necessity. With such a perception comes the ability to find and develop your vision: your individual outlook on how positive change can take place in the world.
However, making that change happen is never easy. Developing the determination, humility, and courage to take effective action depends on aptitude. Trey explained that he considers aptitude to represent a person's "continual ability to learn and grow". Such persistence to improve is part of a vulnerability to consider new ways of thinking and taking the steps necessary to use one's experiences in a productive fashion.
Truth and reality
Key to cultivating a healthy attitude and aptitude is working to be transparent with yourself and others, as well as having the courage to admit when you're wrong and to leverage mistakes to become a better person.
In this regard, Trey shared that, "Being dedicated to truth and reality is an important discipline, always. You can never go wrong. The trick here is not to be afraid of failure or of admitting mistakes—the thing is just not to repeat the mistakes again. That will build your confidence as a leader; people can trust you because you speak the truth, you're forthright."
Perceiving your mistakes as opportunities to better yourself and the world is not only an important principle of personal development, but can make a great leader.
Such introspection is evident to your colleagues and can create a shared trust that encourages collaboration and growth.
The importance of listening
An effective leader must also be focused on listening to others. Trey explained that being attentive to people's opinions, ideas, and beliefs can create long-lasting and impactful solutions. As well, listening is an essential tool of leadership as, "You'll be able to quickly identify what the problem is, and articulate that issue to the many."
Trey feels that part of a leader's role is to listen, understand, and advocate, to take that next step and communicate issues across actors as well as guide problem solving by encouraging others to share their knowledge in a meaningful manner.
In the end, being able to learn, listen, and lead in a way that lends to effective teamwork and solution-building must be empowered by a sense of empathy.