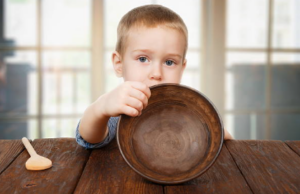 According to a report by Feeding America, 1 in 6 children in the United States live in households that face food insecurity, which means they do not have consistent access to enough nutritious food to live a healthy life. Hence, more than 11 million children across the country may not know where their next meal is coming from.
While many people may be familiar with the concept of food insecurity, the issue goes beyond just not having enough to eat. Food-insecure individuals, households, or communities may have limited or no access to nutritious, affordable, and culturally appropriate food.  It's complex issue that has far-reaching effects on the health, education, and economic development of individuals and communities. Additionally, it is a race equity issue since Blacks and Hispanics are disproportionately affected.
Causes of Food Insecurity
In many cases, food insecurity is driven by a combination of these factors:
Poverty
Climate Change
Conflict
Economic Instability
For example, poverty and unemployment can limit people's ability to access food, while conflict and natural disasters can disrupt food systems and cause shortages. Climate change can also affect food production and availability, particularly in vulnerable regions where crops are susceptible. Addressing the root causes of food insecurity requires a comprehensive approach that takes into account the various social, economic, and environmental factors that contribute to it.
Effects of Food Insecurity
Food insecurity can have a range of negative effects on individuals and communities. For example, food insecurity can lead to malnutrition, which can have serious health consequences, particularly for children. Malnutrition can impair physical and cognitive development, and increase the risk of chronic diseases such as obesity and heart disease. It can also exacerbate existing health conditions, and lead to increased healthcare costs.
Food insecurity can also have broader social and economic consequences. It can limit education opportunities, decrease workplace productivity, and increase poverty, exacerbating existing inequalities. Additionally, it can contribute to migration due to people leaving their homes to find food and livelihoods. Addressing food insecurity is crucial for promoting human health and well-being, both globally and here in the US.
Some Potential Solutions
Low-income Americans rely on government food assistance programs, such as SNAP benefits, to alleviate food insecurity. However, they are often not enough to feed an entire family, and there are barriers in the application process. That's where local food pantries and community centers come in. As well as providing food, these centers are places where individuals can learn more about the resources available to them and feel supported.
One Community-Based Model: People's Place in Ulster County, NY
There are 18,000 hungry people living in Ulster County, NY, and People's Place feeds, clothes, and responds to their needs. Located in the heart of Kingston, NY, it prides itself on being the largest food pantry in Ulster County and provides a balanced variety of foods and hygiene products. Additionally, it offers a variety of classes and operates a community café where individuals pay what they can.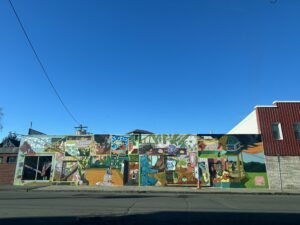 People's Place has successfully been serving the community for 12 years.  As a non-profit organization, it relies on donations, volunteers in the community, and revenue from its high-quality thrift store to support its mission.
Its programs, which take a holistic approach to combating food and economic insecurity, can serve as a model for food pantries in other communities. They help people get through a tough time in their lives, and People's Place's impact on the community increases each year.
It is a place for the people, where food and community come together.
You can give back to your community!
Food insecurity is a complex issue that requires a multifaceted approach. It's not just about providing food, but also about addressing the root causes of poverty, climate change, and conflict.
Here in the US, governments, non-governmental organizations, and individuals all have a role to play in addressing food insecurity. Ulster County, NY, for example, is working hard to provide various food assistance resources, increase awareness, break down barriers, and provide more funding.
Here are some recommendations:
Volunteer with your local food assistance organization or community center
Donate to your local food bank
Advocate for policy change by identifying the decision-makers in your community and taking action by writing letters or emails
Spread awareness by educating those around you
Support local farmers by purchasing produce from farmer's markets or joining a Community Supported Agriculture (CSA) near you
For my own part, People's Place is one of my favorite places to go when I have free time in the mornings. It allows me to interact with the community and give back by purchasing items in the thrift store. I'm someone who loves changing my wardrobe around, and the thrift store has popular brands while being affordable. Plus, the volunteers truly amaze me every time I step in the door—they are a hard-working group who support a mission that I also support.