Written By : Christine Pizzuti, EP '13 Reposted from: The Poughkeepsie Journal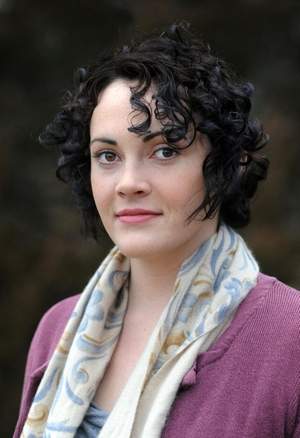 For career changers and new job seekers alike, the route to a "green job" is often through a stint as a volunteer. A recent two-week course at the Bard Center for Environmental Policy provided some pointers on getting a foot in the door in the field of land conservation, including volunteer work.
The Hudson Valley is home to more than a dozen land trusts in need of volunteers to assist with land, water and wildlife preservation. The organizations manage conservation easements that restrict development "in perpetuity? (legal-speak for "forever") and deploy volunteers across thousands of the valley's preserved acres.
"We call upon about 120 volunteers in the course of a year, for park stewardship, events, cleanup days, committee work, etc.," said Lucy Hayden, executive director of Winnakee Land Trust in northern Dutchess County. "We love our volunteers."
As nonprofit organizations, land trusts subsist mainly on donations and grants, so financial resources are often very limited; volunteers are welcome to provide a variety of services wherever they can. For instance, the Winnakee Land Trust operates with a staff of only three, and a board of directors and advisory council totaling almost 30 people. The rest is accomplished by volunteers.
Hayden said her organization is even looking for a volunteer to produce a video to introduce the land trust and its projects and values, such as perpetual stewardship, to the public. The video could be shown at events or posted on its website.
This type of specialized skill can be a valuable asset in a volunteer capacity. While professional ecologists and lawyers often serve on land trust boards, volunteers with a range of capabilities — from gardening to eel data collection — are sought throughout the valley.
However, not all land trusts need volunteers. For example, the Rondout-Esopus Land Conservancy is the second largest land trust in Ulster County, but because it doesn't own any land outright — and because the 3,200 acres it oversees are all private property — there is little need for volunteers beyond its 10 existing board members.
"There's a lot of opportunity to volunteer if you're working in an actual preserve," said Rob Rominger, president of the Rondout-Esopus Land Conservancy. "We have 10 board members, and they're all parts of different committees. We pretty much do everything ourselves."
He said organizations such as Mohonk Preserve tend to be more ideal for volunteer work because the organization holds activities such as nature walks and talks by guest speakers on the land. Mohonk's website advertises its need for volunteers with natural science backgrounds for trail monitoring, bird observation and weather data support. There are also opportunities for photography, gardening and outdoor education.
But because Rominger's organization deals with private lands, there are no public activities, leaving less need for volunteers that assist with park stewardship.
"Not all land trusts are the same. You really have to do research on the individual land trust to see if they have staff and whether they own properties," Rominger said. "We are always trying to raise money to fund our organization. … We are always looking for new board members that can help us grow."
Christine Pizzuti is a graduate student at the Bard Center for Environmental Policy who recently completed the two-week course "Managing Private Lands for Conservation," one of three electives being offered to Bard students and the public each January.