I am working for Global Future Solutions as an Environmental Consultant. GFS is a growing business that markets and sells products beneficial to the environment.  I started my first week at their research branch in Winston Salem, NC. Their main headquarters are in Brisbane, Australia. GFS works in every part of the world including Australia, U.S, Canada, Mexico, and the Middle East. My boss has traveled, and continues to travel, to all these places and has so much experience.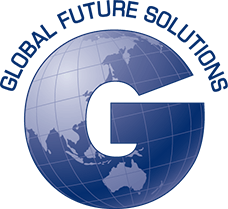 My first week in North Carolina, I met my other co-workers who are all in their late 40's or 50's, so I am by far the youngest. Everyone was nice to me and I learned a lot about the business and the different products they are trying to get on the market.  They have state of the art labs where they do research and testing, so I got to meet with the lab technicians and learn the science behind the products.
GFS has a product that uses a "good" microbe and can be used in hydraulic fracturing to replace the biocides and anti-corrosive toxic chemicals currently being used. The chemicals currently used are one of the biggest issues environmentalists have with hydraulic fracturing. The product we are selling is non-toxic and actually improves water quality. It is better than the products currently being used, in that it is a better anti-corrosive (less chance of pipes breaking). Also, in the flow back water, it breaks down the bad bacteria, so the companies do not have to treat the water off-site and it can be re-used. GFS is currently in the testing phase to get toxicity reports that prove all these positive outcomes. So, I believe if we are going to frack, (which seems inevitable after talking to so many people in the oil and gas industries) IF we can begin to replace the toxic, carcinogen products that have the potential to affect water quality and human health, with non-toxic, environmentally friendly products the environmental impacts of hydraulic fracturing decrease.  Now, it is just a matter of proving that our product does these things AND getting the gas companies to use the product over the toxic products.
What I have been working on is to find ALL the wells currently being fracked in the U.S. I used frackfocus.org which is a really good site for finding information about fracking and the chemicals used. They were nice enough to send me a list of all their wells per state per county. I turned this into a beautiful ArcGIS map. My boss was incredibly impressed- putting those skills to work! Also, I am finding research groups and environmental groups that I will hopefully be able to get on board after our toxicity reports come back. This is going to be the challenging part, actually reaching out and getting people on board with our products.
See the maps I created here in the following links:
USA_well locations  and  PA_ well locations
In addition, I am doing a lot of odds and ends. I have been doing a lot of editing on word documents and powerpoints. I am surprised at how badly people can write and make powerpoints. Just yesterday, I received a powerpoint that I was CC'd on that they sent out to a customer, meanwhile the text was off of the power point slide, the titles were o't capatilized, and it was an overall catastrophe! So, I have taken the initiative to get everything sent to me to edit before we send it out to potential customers. The business is growing, which is fabulous, but it also means that their resources are stretched very thin. So, I try to help out and consult where I can. I think this next month I will try and help get one of their products organic certified in the poultry industry.
So far it has been a great experience. I just traveled to Pittsburgh with my boss last week to meet with customers who I have been in e-mail contact with. It was a great to put faces to e-mail names and spend some time learning from my boss one-on-one. I was pleasantly surprised to find out that this company is all about making sure the environment is protected but still making a few dollars. We are meeting with the EPA in Louisiana and Ohio in the next month hopefully, which I am excited about. I am learning so many different sides of the business world from hydraulic fracturing to poultry farming to medicine to beauty products. There are so many opportunities opening up to me and I have already met so many smart, innovative thinkers.
I cannot wait to be back at BCEP to hear everyones stories!
Best,
Maggie