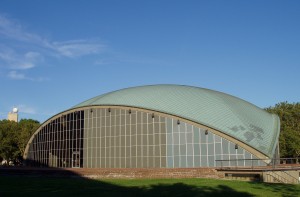 Reposted from Clean Edison Blog
What the Green Building Industry Can Learn From Motorola
By Comly Wilson, 2011 C2C Fellow
Whether driven by a genuine desire to reduce their environmental footprint, or simply to insulate themselves against rising costs, energy efficiency is becoming a significant organizational goal for many companies around the country. In order to achieve these goals, businesses are looking for direction on how they can have their buildings' designed and/or operated to consume as little energy as possible. Many have looked to the LEED Rating System to provide both the guidance for, and recognition of exceptional energy, water and material conservation. However, large barriers remain; the planning, modeling, implementation, measurement and documentation requirements of attaining a LEED designation can be daunting. Worse, many companies begin the process of having their building LEED certified, only to abandon the project due to lack of focus and uncertainty. While some companies are waiting for the streamlined documentation promised by LEED V4 (set to release in September), the real solution may be found in a more unlikely place – the Six Sigma Methodologies originally developed by Motorola in 1986.
Six Sigma Methodologies
Six Sigma is a business management strategy that seeks to improve the quality of process outputs by identifying and removing the causes of defects and minimizing variability in manufacturing and business processes. It uses a set of quality management methods, primarily statistical, to define a project and carry out a defined sequence of steps towards a quantified target (generally cost reduction or profit increase). These steps are known as DMAIC – Define, Measure, Analyze, Improve and Control. All this is done in an effort to operate at Six Sigma quality levels, in which only 3.4 outputs out of 1,000,000 are defective. In a time when New York's Energy Benchmarking law found that the Chrysler Building, constructed in the 1930s, is more energy efficient than the newly constructed (and LEED Certified) 7 World Trade Center, a discipline that focuses on excellence in results might be exactly what the green building industry needs.
Although Six Sigma had been developed for manufacturing processes, the principles are highly compatible with sustainability initiatives, and specifically, the LEED rating system.  Instead of cost reductions, a simple shift in the focus to the environmental performance requirements set by the various LEED Credits would offer a perfectly quantifiable target. In addition, the collaborative management model that includes key employees, independent subject-matter experts, suppliers, and customers lines up neatly with the commissioning requirements of LEED projects. While the LEED reference guides outline different responsibilities for the levels of hierarchy on a project, a true collaborative model must be thoroughly understood and internalized to truly be successful.
Surprising Compatibility
In fact, there is a surprising level of similarities between what the USGBC intended LEED to promote and what the Six Sigma methodologies actually uphold. In order to achieve points towards a LEED Certification, extensive measurements must be taken on a variety of different metrics. Moreover, while a project team may, for example, measure a building's energy consumption for 1 year of post-construction occupancy to achieve the credit points, having a Six Sigma mindset would let project teams see the real value in measurement and continuous improvement.
Another example is the adjusted weights that the USGBC gives to the different credit categories of LEED. In an effort to convey that energy efficiency is more important to overall sustainability, there are significantly more points available in the Energy & Atmosphere credit category than the other credit categories. While most understand and agree that energy efficiency is indeed the most important factor in how sustainable a building is, it would be interesting to see what the point ratings would come out to if measured and analyzed through the Six Sigma processes.
The green building industry must also recognize another significant truth – that, despite the tremendous growth, there remains a large swath of construction companies and building owners that stay clear of LEED because they do not recognize an economic benefit. The rigorous and quantifiable analysis of the Six Sigma methodologies could help reveal the economic payback, and show the late adopters that it makes almost no economic sense to not invest in efficient and sustainable designs and operations. Instead of simply trusting the utility savings based on an energy model, becoming trained in the Six Sigma methodologies would allow everyone to understand what was measured, how it was measured and what the results of improvements will bear. All companies can benefit from applying the Six Sigma methodology to these sorts of challenges and will see definite financial benefits.
Shifting Perceptions
Finally, the change in attitude of managers and employees may be the biggest contribution to the green building industry that Six Sigma can offer. The USGBC hopes that mangers and owners of a LEED project are convinced that sustainable measures and tools are worthwhile. But now, they are convinced primarily by the tax and marketing benefits rather than a genuine understanding of the issues.  This success is not possible without the right degree of skill gained through a Six Sigma Certification. Not only will they be able to eliminate the inefficiencies that lead to unsustainable practices, but they will also have the tools and data to better manage their energy use and get a clear view of ROI.
With more business models and government programs being created based on expected energy efficiency, it is time for the industry to align itself with an established system for achieving perfect results. This transition could simultaneously lead to broader appeal and more intense enthusiasm for the benefits of sustainability, both economic and environmental.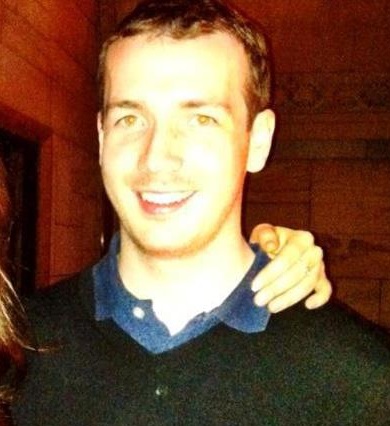 In the winter of 2011, Comly  attended the inaugural C2C seminar at Bard College in Upstate New York. Now, he is a Marketing Associate at CleanEdison, a clean energy training company, working to spread the word on the new opportunities available in the renewable energy and energy efficiency fields.