By Justine Schwartz
How do you engage evangelical Christians—a group of people most commonly associated with denying the science of evolution and climate change—in the environmental movement? The answer lies in a growing, faith-based environmental movement called Creation Care.
In February 2006, an ad signed by 86 prominent evangelical leaders appeared in the New York Times. It announced a new evangelical climate initiative stating, "Our commitment to Jesus Christ compels us to solve the global warming crisis." With this ad, Creation Care was thrust into the public sphere, and evangelicals began shedding the stigmas made by their denominations' more
conservative ideologies. Katharine Wilkinson's 2012 book, Between God and Green: How Evangelicals Are Cultivating a Middle Ground on Climate Change," follows the story of the Creation Care movement, and in her talk with the Bard Center for Environmental Policy's National Climate Seminar, she discussed how the movement began and where she thinks it is headed next.
While it is easy to assume Creation Care emerged at the time the advertisement appeared in the Times, Wilkinson points to earlier examples of environmentalism and stewardship, like the What  Would Jesus Drive campaign of the late 1990s.
"It's critical to understand that the roots of Creation Care are biblical," Wilkinson said. "We see two themes of theology jointly applied—on the one hand Creation Care, to be stewards of the earth; and on the other hand a human-focused neighbor care, or responsibility to care for the poor and vulnerable."
What's fascinating about Creation Care is that on many levels, evangelical Christians are understood to be not only evolution and climate change deniers, but deniers of commonly accepted science as well. However, Wilkinson argues that evangelicals in the Creation Care movement typically take science seriously and accept evolution, though she says that is not always the case.
"In the focus groups that I did, the topic of evolution barely came up at all—it was never a key driver of the climate change conversation," Wilkinson said. In fact, climate change is more widely accepted among young evangelicals.
Wilkinson believes the future of Creation Care lies in evangelical values and its young leadership. The movement creates avenues that encourage youth and young adults to have conversations with church members who wouldn't normally engage on climate change. Perhaps this is because the upcoming generation of Evangelicals is more connected with and assimilated to the secular world. A Yale study showed that evangelicals under 30 don't look any different than under-30s of other major religions, eschewing the WASP-y stereotype of older evangelical generations and providing them with an in-road to pushing an ideology change on environmental thought.
"What [young evangelicals] having going for them that secular activists don't is built-in communities of action," Wilkinson said. "In church communities, there is a sense of collective action in many ways, and there are many different on-ramps for environmental and Creation Care issues."
Young evangelicals are already mobilized on environmentalism. For example, a network called Young Evangelicals for Climate Action is committed to "taking action to overcome the climate crisis as part of our Christian discipleship and witness."
Wilkinson went on to say that 60% of evangelicals now believe climate change is happening, and 45% believe it's human-caused. "Political division will certainly affect this movement," she said.
While evangelicals may not ever be at the center of the environmental movement, the Creation Care movement shows that they are finding a seat at the table.
Missed the conversation with Katharine Wilkinson? Listen to the recording here.
The National Climate Seminar takes place on the first and third Wednesday of every month. Connect with top scientists, analysts, and political leaders to talk about climate change.
Next up: A special event sponsored by the Bard Center for Environmental Policy and the C2C Fellows: A National Conversation on Democracy and Climate.  C2C Fellows and Bard CEP are hosting a national screening of the documentary film, "The Island President", at 7 pm on April 17th.  Locate a screening near you.
The screening will be followed by a webinar featuring:
Jon Shenk, Director, "The Island President"
Thilmeeza Hussein, Former UN Deputy Permanent Representative to the Maldives; Co-Founder, voiceofwomen.org
May Boeve, Executive Director and Co-Founder, 350.org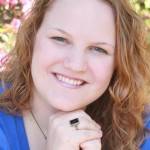 By Justine Schwartz, a master's student in Environmental Policy at Bard CEP.