By Eban Goodstein, Director Bard Center for Environmental Policy
A signature organizing tool of the Civil Rights and Vietnam war era was the
Washington rally. Rallies were how folks, as Bill McKibben says, put the "move in the
movement". Climate organizers have shown that we can do this too, with the recent
gathering of 30,000+ in DC.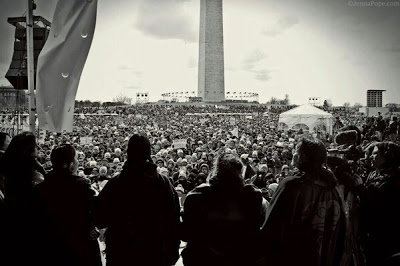 But since 2007, starting with national screenings of Inconvenient Truth by the faith
community and Energy Action, through Step-it-Up, National Teach-in's, and 350's
international days of action, the climate movement has pioneered a new tool: what
we can think of as virtual flash mobs. Harnessing internet organizing, these events
work to recreate the power of tens of thousands in one place, with the power of
hundreds in thousands of places.
The latest opportunity is coming on April 17th: A National Conversation on Climate
and Democracy, anchored in a nationwide screening of the incredibly powerful film
"The Island President". To date, over 115 colleges, faith groups and community
organizations have signed up to host a screening, to be followed by a webinar
with the film's director, Jon Shenk, May Boeve, Executive Director of 350.org, and
Thilmeeza Hussain, former representative to the UN from the Maldives.
The "Washington Rally" had two purposes. First, to build solidarity, energize
existing organizers, and invite new people into the movement. And second, to
demonstrate the political weight of the cause. As an organizing tool, rallies still have
an important place, but they are expensive to organize, challenging for most people
to attend, and have diminished clout in an era of media saturation.
By contrast, the virtual flash mob, like it's real world counterpart, is cheap to
organize and easy to attend. The primary purpose of the events, as with the rally, is
movement building. The energy created from dozens of people physically coming
together, connected virtually to tens of thousands of others, builds community,
motivates organizers and inspires new people to become involved. While the direct
political impact of each of the events is small, the cumulative effect—we hope—can
help move mountains.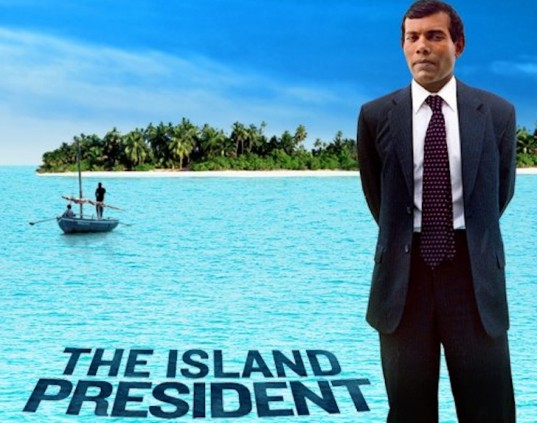 The Island President is an inspiring and beautiful movie about overcoming
corruption, building democracy and human rights, and making the moral case for
urgent action to stop global warming. (Review here). Here in the US, with our
political system awash in fossil fuel money, we face these exact same challenges. No
one should miss seeing this movie.
And that is a second point of our National Conversation. The film will be on PBS on
April 22nd: by getting ten thousand people to buzz, we can help get a million to see
it.
Join the mob: watch the film, and participate in the conversation. Gather your
friends and join us for an empowering evening focused on our collective future.
+++++
A National Conversation on Climate and Democracy is sponsored by The Bard
Center for Environmental Policy and C2C Fellows. For more information, visit A
National Conversation on Democracy and Climate.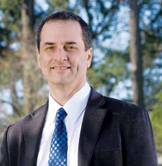 Dr. Goodstein directs the Bard Center for Environmental Policy and Bard's MBA in Sustainability. Goodstein also directs two national educational initiatives on global warming: C2C Fellows and The National Climate Seminar. In recent years, he has coordinated climate education events at over 2500 colleges, universities, high schools and other institutions across the country.