C2C is a versatile acronym that means several things. It stands for Campus 2(to) Congress, Campus to City Hall, Campus to Capitol Hill — and Campus to Corporation. We use "corporation" as a catch-all for entrepreneurship at every level –starting your own business, joining the team at a small company, or working for the classic "corporation". C2C Fellows strive to achieve leadership in any of these positions, working to create sustainable change and momentum from within the systems our country already embraces. C2C Fellows are intrapreneurs. 
Alex Deeter, a recent graduate of Oberlin College and a C2C Fellow from one of our first workshops in Oberlin, wrote the following story about joining one of the "small" c's straight out of college– a solar company call ecoSolargy.  We hope you enjoy his quirky style… #C2CFellows. 
______________________________________________________________________________________
By Alex Deeter, C2C Fellow
C2C is a versatile acronym that means several things now. It includes the idea of running for public office, of becoming a change maker — and of leading the way in sustainable entrepreneurship (in all of its forms).  The reason you consider starting your own business may be to make your dream a reality … but #BrokeCollegeGradsNeedFood.  The benefit of entry-level work at a large corporation is that they have really deep pockets for projects…but #OfficePeon.  However, the benefits of joining young, new companies (little c's) constantly looking for innovative business development ideas where employees are respected like family?  Let me spin you that tale, TweeterDeeter style! #Vehicle4BadJokes
Things you should know about me: I'm a sustainability nerd and love every aspect of it, but I especially love solar.  During my junior year at Oberlin College, I decided that my summer job would be related to this passion, and I would accept nothing else. #ProbablyALie After many unanswered applications and cold e-mails, the unimaginable happened — I got a reply! (Tools I used to look for jobs included chambers of commerce, personalized CV's  — and trade associations! I befriended a local trade association, Cleantech OC.  Trade associations help their industry, and connect their member companies to high quality resources… #UnpaidInterns)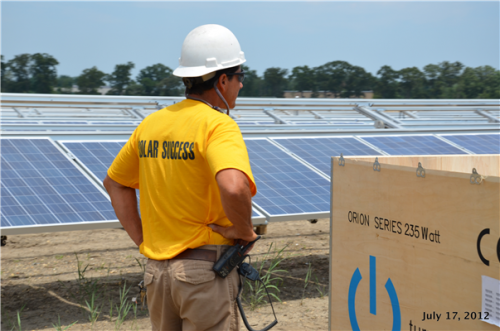 ecoSolargy was my company in shining armor, or solar panels.  They are a solar panel manufacturer and project developer in Southern California, and they hired me on the summer after my junior year.  I was assigned to help another employee, Martin, develop ecoSolargy's new commercial division. So, Martin and I spent the summer developing various strategies designed to attract commercial clients.  Recall that it's the summer after my junior year of college, and there I was with the opportunity to learn the steps in starting a brand-new division of a successful small company.  #Marketing, #Financing, #Design, #SalesCalls  I also learned about many other aspects of the business, and was an active participant in brainstorming sessions about the development of new business models. Can you say #22YOwPower?
I returned to my senior year at Oberlin with dreams of changing the world through various solar projects.  During my last semester, I made a call to ecoSolargy's CEO, Alan Lee,  which in my mind went something like this: "Hey, I'm going to start looking for jobs, and you might not get me back because I'm so awesome…"  But in reality, I gave Alan a call and explained how much I loved working for their company, how much I had learned, and how much I felt I could contribute to their future success — and I asked if I could return as a full-time employee.  #ShamelessBegging We talked for a while, and Alan said he would see if there was room for me.  The reality of a small company is that a new employee position is very costly — but Alan wound up finding a place for me, and, in case you haven't realized this by now — ecoSolargy is my dream job. #ImReallyLucky
I am pleased to have joined ecoSolargy as their new Outreach Coordinator!  You might wonder, beyond "reaching out", what exactly I do.  I am in charge of my company's Social Media, Government Contracting, and External CSR Division.  Social media for corporations is quite the challenge.  There are so many different websites for social media, and you really need to focus on the ones with greatest potential impact.  You can imagine how it's probably not worth it for my company to have an account on Vine, for example, as people (ie you) generally don't go onto Vine looking to connect with a solar company, and solar companies (ie me) don't generally have 7-second videos worth sharing with Vine's video connoisseurs.  #365VideosOfMeDoingTheTruffleShuffle Instead, I focus my time and energy on Facebook (of course), LinkedIn, and Twitter.  Twitter… oh my god… Twitter.  I hadn't ever heard of Twitter Chats until I started this job, but they are some of the most fun, most intense hours of work I do for our social media campaign.  #SolarChat is among the best, with the next one happening on August 14th at 2 PM EST.  Best advice I've gotten for social media thus far: be 80% engaging and informative, and only 20% #ShamelessSelfPromotion.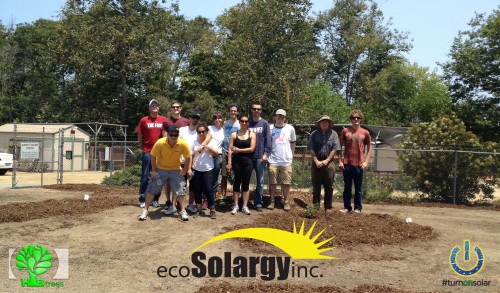 Why is this so awesome?  I actually have a say in all of this! (Can you say #23YOwPower?) I wasn't just handed a business plan and told to execute it (even that would have been unconventionally cool); management and I sat down, discussed our vision and goals, and developed our plans… together.  When I have ideas for my divisions or other business opportunities (diversification is key), I have direct access to management, who value and respect my opinions.  We sit down after work, have a drink, and discuss our business.
My job isn't just about browsing Facebook and Reddit.  #MyRealDreamJob I am also developing two new divisions within my company.  ecoSolargy got 8(a) Small Business designation, which makes us favorable for government contracting, and I'm developing our new division to suppor this work. My company is also strengthening our  focus on Corporate Social Responsibility, and I'm launching our new externally-facing philanthropic division, who's primary goal is to help nonprofits get free solar.  #TaxIncentivesDontHelpNP
What it boils down to is this: when you're looking for the next chapter in your life, and especially when you're looking for leadership positions as you enter the workforce for the first time (#C2CFellows), consider working for a small c — a new company with few employees and endless opportunities. And hey — let's grab ice cream sometime. <3.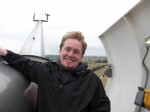 Alex Deeter is a recent graduate of Oberlin College, with a degree in Environmental Studies.  He is currently the Outreach Coordinator for ecoSolargy, a solar panel manufacturer and project developer.  Tweet him @ecosolargy if you ever want to chat — remember, he's a nerd and always loves to talk about sustainability! Deeter joined the C2C Fellows Network in 2012 at Oberlin College.