Every year, the C2C Fellows Network sponsors a graduate from our first-round sustainability leadership workshops to attend Wellstone Action's Camp Wellstone. This 2.5 day long workshop is open to anyone interested in gaining practical skills in progressive political action. Wellstone Action trains candidates, campaign workers, and organizers on how to win progressive change. 
Nathan Shuler, a C2C Fellow from our workshop in Chattanooga, TN, will attend Camp Wellstone this weekend (Aug 9-11) with C2C's Workshop Director, Jess Scott. They will both follow the "Being a Candidate" track. During the application process for this scholarship, Fellows were asked to tell their story, to explain why they wanted to attend this training. 

Nathan's story needs no introduction — we offer it below as a testament to the power of personal storytelling, and to the incredible strength of Nathan's character.
______________________________________________________________________________________
By Nathan Shuler, C2C Fellow
Unlike most kids, I never dreamed about being an astronaut or a cowboy. I never dreamed about fighting villains in a James Bond style career or kicking the winning goal for an international soccer club. I wanted to be one of two things – a rock star or politician. The stage, whether I was engaging in a political debate or stunning audiences in a rock arena, had always attracted me. My parents were both influential in fostering my interest in politics or playing music.  My dad, however, was the most instrumental person in both of these developments. [In this C2c Fellows scholarship application for Wellstone Action's Camp Wellstone, I will tell a story about my dad and how his life shaped mine in both philosophical and political ways.]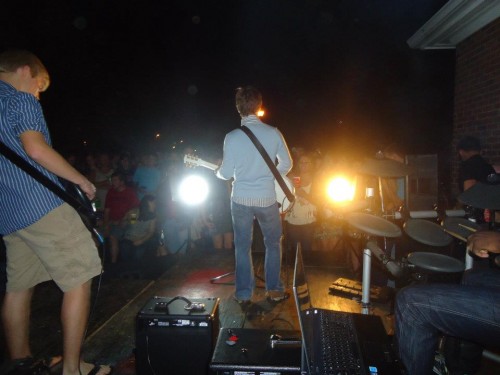 When my dad was my age, just a college student, he was a semi-professional musician playing throughout Kentucky. He met my mom at the college I currently attend, Centre College, when he played a show for the students. As their relationship progressed, he struggled between the decision to settle down with my mom or to continue to pursue his musical career. Obviously, since I'm telling this story, my dad choose the family life. Having little education but a strong work ethic, my dad found work as a bicycle store manager in Lexington, Kentucky, which he would eventually self-own. Music, however, remained an important part of his life. He performed for the rest of his life and encouraged my sister and I to take interest in music and the arts. That's influence number one; without my dad, I never would have been encouraged to pick up the guitar in the first place.
Unfortunately, though my dad and I connected deeply over music and the guitar, most of my memories of him are of him and the bicycle store. I have fond memories of that store and the pride he had in it. He was a generous man to his employees and his customers. Always respectful, cordial, and engaged, my dad lived his job every day. Through both his ownership of this small business and his own view on parenting, I learned to respect all people, to be mindful of the struggles of my peers, to be sympathetic at all times, and to embrace perspectives different from my own. However, the sad fact remains: while my dad was a dedicated father, his identity was wrapped up in the bicycle business and his store. Family was important to him, but our family was strained by the psychological and financial burdens of an unsuccessful sole proprietorship.
Throughout his adult life, my dad struggled with depression that developed as a result of the stress from this ownership. Two bouts of deep depression occurred when he initially purchased the bicycle store, and when he consequently had to sell it when the business went south. It was the second bout of depression that led to the single most traumatic and influential moment in my life. When I was thirteen years old, my father committed suicide.
Needless to say, my young life was changed permanently. No amount of support from my mom, sister, or friends could fill the void that was left when I lost my personal hero. My life became an internal conversation about why my dad had to pass, why society allowed something like this to happen, why people feel the way my father did, and so many other questions too serious and  too deep for a teenager just entering high school. These thoughts distanced me from my family (who coped differently) and from my friends, who simply couldn't appreciate my internal struggles.
Ultimately, throughout high school and as a direct result of my dad's death,  I developed a deeply ingrained moral code and philosophical integrity built around the issues that caused my family's struggles. I became more empathetic to the struggles of lower-class families when my mom, sister, and I doubted whether we'd be able to keep our house after my father's passing. I understood some of the pains that rust belt families feel when steel factories or auto companies lay off employees in a small industry-based town. I connected deeply with people that had experienced similar losses and deaths in their lives. My dad's depression and my sister's subsequent struggle with anorexia have had a huge impact on my sensitivity to people with a variety of mental health issues, ranging from autism to PTSD, and I started to think deeply about how society can permanently influence people, and about how under-emphasized mental health is in today's medical field. This appreciation of the huge variety of human experience and suffering caused me to become more empathetic to environmental issues, societal issues, racial issues, and other systemic societal ills in the US.
It's these thoughts and conclusions about my family's struggles that, today, lead me closer to a life in politics. I still play music in memory of my father and to connect with him — but I feel that the most meaningful way I can prevent similar heartaches for families across America is to pursue political office, with the goal of encouraging systematic societal changes. I want to improve upon my skills in speech delivery, and to learn how to translate my empathetic perspective and my deep care for a broad range of societal issues into an attractive and connectable campaign. I want to learn more about fundraising and campaign planning tools, and to use these skills and knowledge to fulfill my goal of running for office.
This is how best I can honor my father's memory — by standing up for changes that honor the struggles of small business owners, by increasing our country's focus on mental health, and by supporting policies designed to prevent this tragedy, and many other injustices, from happening to families like mine across America.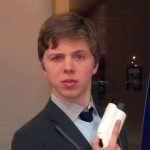 Nathan Shuler studies economics and government at Centre College in Danville, Kentucky. He is the President of the student-run Centre Environmental Association, and is spending this summer volunteering for the Nature Conservancy of Kentucky. Nathan joined the C2C Fellows Network in Chattanooga, TN in 2012.