This past week, Bard Center for Environmental Policy (CEP) first and second year students came together over dinner to both celebrate the start of a new semester and to take the opportunity to speak about a topic on everyone's mind: the professional internship. For the second year students, having recently returned to campus after spending nearly 6 months away completing their internship experience, their time spent  interning with an array of non-governmental  and  not-for-profit organizations, business entities, and both governmental and intergovernmental agencies was fresh on the mind. On the other hand, first year students, in the process of applying for internships, are thinking about how and where they will spend their extended internship period.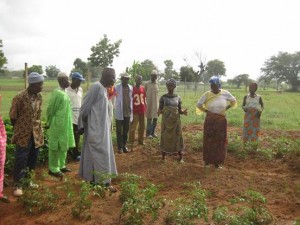 The Internship Dinner was the perfect fusion of excitement over what students had accomplished during their internship experiences and anticipation of adventures to come. The dinner, which was facilitated by Eban Goodstein, Director of the Bard Center for Environmental Policy, involved short presentations given by the second year students regarding their individual experiences. Each student spoke about the work they did, provided lessons learned, and shared advice about the process with their first year counterparts. A reoccurring lesson shared was to keep an open mind about the internship process while also holding true to academic and personal interests along with career goals. Even those second year students whose internship position may have seemed less than ideal at the start expressed being pleasantly surprised by what they learned and how much they accomplished . Overall, the work accomplished by Bard CEP students significantly contributed to their organizations and has informed the research topics for students' Master's Thesis projects.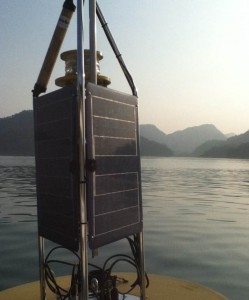 Notably, some students belonging to the second year cohort were not physically present; as they were continuing work as staff members within the entities with which they had worked as interns. While a few second year students pursuing the non-residency option in locations such as Washington, DC, had been able to join their classmates on campus for this event, others were situated overseas in locations ranging from Ghana to Germany. Since the professional internship is designed to get students out there working in the field of their areas of interest and expertise, in many cases the internship placement indeed turned into a tangible career start. Nonetheless, as affirmed by the series of presentations, each student's experience is unique. The vast array of placements serves as testament to this fact.
Here is just a sampling of the vast array of organizations with which Bard CEP students interned this year:
Centro Mexicano de Derecho Ambiental (Mexican Center for Environmental Law)
World Health Organization (WHO) European Centre for Environment and Health
Global Shea Alliance
Energy Vision
Nanjing Institute of Geography and Limnology (NIGLAS)
Crooked River Watershed Council
United Nations Development Programme (UNDP) Turkey
Ocean Acidification Research Center
International Union for Conservation of Nature: Global Gender Office
Carvalho & Associates
Environment Northeast
Environmental Defense Fund
Sierra Nevada Alliance
Friends of the Catskill Mountain Rail Trail
NYC Department of Environmental Protection
The Federal Reserve Bank of Atlanta
Mass Energy Consumers Alliance
Second year students were able to share their substantial and meaningful experiences gained from work accomplished, connections made, and professional skills developed during their extended internship placements. The first year students will benefit from the advice and support that these seasoned interns can lend. Because the Bard Center for Environmental Policy fosters community among and across cohorts, students are able to connect one another with organizations and professionals working in the field.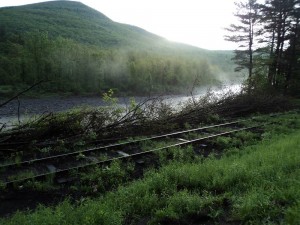 The internship dinner provided a platform for students to share their experiences working within the environmental arena.  What has also been initiated is a support network that is sure to continue long after the first year students have secured internship placements, and long after students have graduated and begun to pursue careers for the environment.