Written by Wendee Nicole
Originally posted at bioscience.oxfordjournals.org
As concerns over global environmental crises such as climate change intensify, programs are emerging to train the next generation of sustainability leaders from varied backgrounds, ranging from business to science. Environmental economist and educator Eban Goodstein has made training sustainability leaders his life's work. In 1999, while he was a professor at Lewis and Clark College in Portland, Oregon, he founded the nonprofit Green House Network (GHN), which trained hundreds of professionals as leaders in the climate movement. GHN later created Focus the Nation, a nonprofit organization that led the first nationwide climate change teach-in in 2008. But in 2009, Goodstein had a personal epiphany that led him to change his focus to harnessing the enthusiasm of college-age students.
Frustrated with the infighting in Congress over climate legislation, Goodstein realized that, unless the political system changed, efforts to curb climate change by nonprofits or even by businesses may be in vain. But if he could empower enough young people to change the status quo, he reasoned, they could change a seemingly broken system—students not just from political science or law majors but business, biology, physics, ecological economics, and other fields. In 2009, Goodstein became director of the Bard Center for Environmental Policy, in New York, and created its Campus to Congress, Corporation, City Hall, and Capitol Hill (C2C) program, which has since trained more than 450 college students and young professionals in weekend workshops.
"Our vision is to inspire undergraduates and recent graduates to change the world in their twenties, because we don't have time to wait another decade," says Goodstein. He wants to see people from nontraditional fields—including the biological sciences, environmental health, and environmental science—running for political office or working in business. In fact, C2C aspires to see 25 of its graduates run for US Congress by 2018, 25 in sustainable business leadership positions, and dozens more working in local and state politics or other positions of leadership. Although C2C's main focus is climate change and energy policy, the attendees come from varied college majors.
But can C2C and similar programs really make a difference? Data are slowly trickling in. In a study (http://io.aibs.org/sustainability) recently published in the Journal of Sustainability Education, education director of the Graham Sustainability Institute at the University of Michigan Michael Shriberg and graduate student Lindsey MacDonald reviewed 50 sustainability leadership programs, including C2C. Most of the programs were focused on professionals or graduate students, with C2C being an exception with its focus on college students and new graduates. The study authors discuss current education theory, which suggests that the decentralized education that most of these trainings offer—in which participants develop their own ideas, critique one another's work, and engage in experiential learning—is more effective than having participants passively listen to a lecture. The authors also found that peer-to-peer learning occurred in all of the programs. Peer-to-peer learning allows participants to develop and hone skills that they already possess, which enhances the participants' confidence. For example, in the C2C training workshops, attendees develop a brief inspirational talk about a personal experience that has affected their lives and inspired their career or life vision. These are shared among small groups, which critique and help improve the presentation. All of the attendees also share with their peers an innovative solution for an environmental, scientific, or social dilemma. "By realizing that they have so much to offer to one another,… they are empowered to view themselves as already successful individuals," explains C2C program director Jess Scott.
The study also showed that programs struggled to balance breadth with depth, and although more study is needed to systematically evaluate the long-term effectiveness of the various programs, the authors concluded that there is "a strong sentiment that sustainability leadership programs are translating to success for participants." Furthermore, a separate survey of C2C's past workshop attendees showed that more than half reported that the workshop affected their careers, fields of study, or internships more than had other activities in college.
The trainees are making their mark in other ways. Several of the founders of the influential 350.org climate change action organization attended Goodstein's workshops.
One C2C attendee who aspired to see not 25 but 100 of his peers run for national office convinced the organization to create a new program called "Beyond cynicism: Power, progress, and politics." Currently raising funds to organize a national day of action in 2014 or 2015, the program seeks to engage hundreds of universities across the United States to inspire more young people in nontraditional careers to run for political office—in any party, so long as they commit to a more healthy dialogue.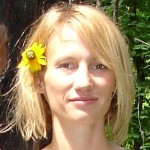 Wendee Nicole is the first recipient of the Mongabay Prize for Environmental Reporting (http://bit.ly/1kzoaJ6) E-mail: [email protected].