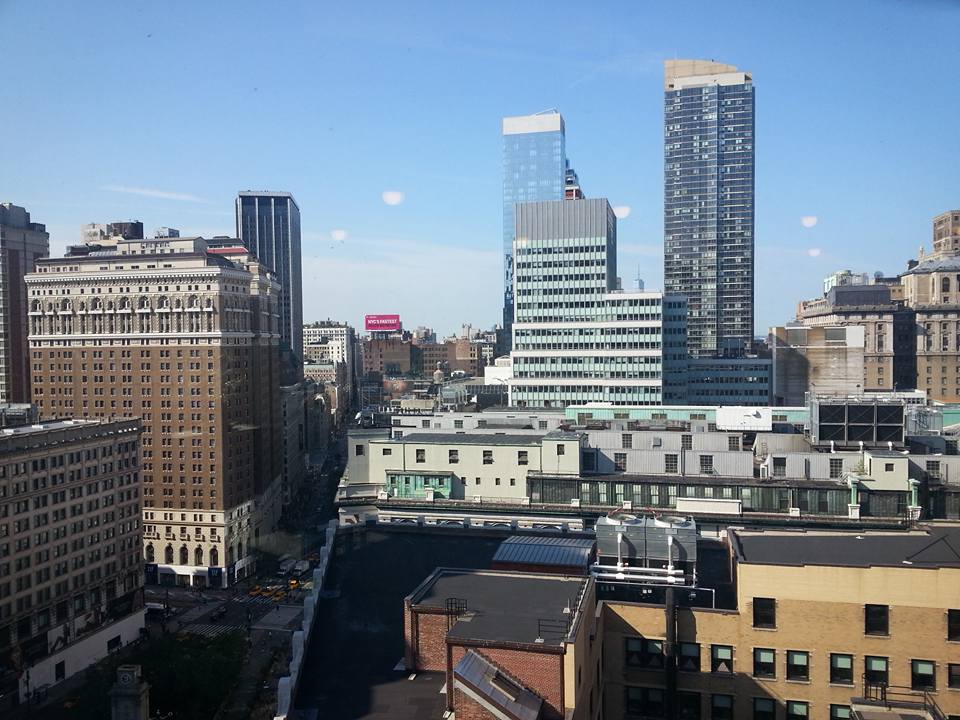 As part of my graduate school requirements at Bard's Center for Environmental Policy, I have the opportunity to intern with an organization that works on environmental policy. Given my interest in regional clean energy development, I am fortunate to be interning with the New York State Energy Research and Development Authority (NYSERDA) in New York City.
About NYSERDA

NYSERDA's mission is to "advance innovative energy solutions in ways that improve New York's economy and environment." It does this by being a vehicle for "advancing energy innovation, technology, and investment" for various stakeholders and energy users across the state.
I couldn't be in a better place at a better time given New York's recent efforts to transition into a clean energy economy.  New York State is in the process of redesigning its entire energy infrastructure under Governor Cuomo's new energy initiative known as Reforming the Energy Vision (REV).
New York State and City have ambitious climate change goals to decrease greenhouse gases by 80% by 2050. In order to reach those goals, small solutions like changing light bulbs simply won't be enough. Deep retrofits are needed to make drastic cuts in energy usage. State subsidies for deep energy retrofits can help build momentum, but there is not enough state funding to support all the projects at the scale and level of energy reductions that are needed.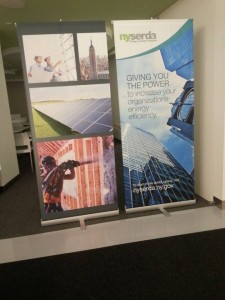 As a year-long intern, I am assisting NYSERDA's Multifamily Team with its research needs in redesigning its programs for the next ten years. In particular, I am working on a potential initiative that would encourage deep energy retrofits in low and moderate income (LMI) multifamily buildings and assisting with research on a potential energy clearinghouse to make it easier for building owners to navigate the retrofit process.
The goal of the Multifamily Team is to create a self-sustaining market for deep energy retrofits by bringing together market participants from a variety of sectors (government, financial, building and development, etc.) to bring down costs, to make energy efficiency projects accessible and easy to understand, and to establish trust within the market.
My Work
I am busy conducting secondary research on initiatives such as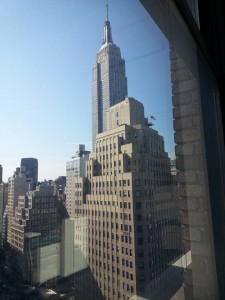 Clean energy one-stop-shops,
Industries involved in green design and finance
and a variety of studies conducted by building energy researchers in New York and beyond.
I am learning a lot from attending meetings with different stakeholders in the clean energy economy, including leaders of NGOs and developers.
Much of the work I am focusing on involves bringing deep energy retrofits to the LMI sector. Having majored in Sociology and Environmental Studies as an undergrad, I am thrilled that the work I am doing will help to mitigate both climate change and poverty as those in LMI housing realize cost savings and health benefits while simultaneously using less energy.
Skills from Bard CEP
The skills and knowledge I developed in my first year at Bard CEP have helped me tremendously in my internship thus far. I use my understanding of REV, energy efficiency, and energy policy on a daily basis, and the skills I learned from my policy and economics courses have also helped me to understand the importance of governance involved in state energy planning.
I am in the process of developing my thesis, which will be directly related to the work I am doing at NYSERDA. I am envisioning a discussion of REV and the State's energy goals that will lead into a more detailed thesis about the political and economic opportunities and barriers to implementing deep energy retrofits in LMI multifamily buildings in New York.
The work I am doing at NYSERDA has been very rewarding thus far, and the skills and knowledge I have gained through my interdisciplinary studies at Bard CEP have helped me to make substantial contributions to the organization. I look forward to continuing my work here while applying my research to my thesis.