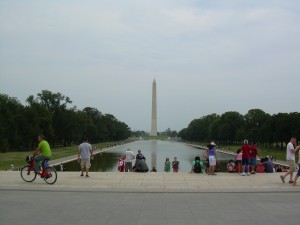 I am a firm believer in the expression, "things happen for a reason" ("when life gives you lemons…" is a close second).
Coming down to D.C. in late May, I was ready to begin a 4-6 month internship as part of my Master's program with Bard College's Center for Environmental Policy. I'd be working with a think tank focusing on foreign policy and transatlantic cooperation, with a little bit of energy policy mixed in.
OH NO…CHANGE!
However, some unforeseen challenges began to arise during my first few weeks there: a changing internal structure and my supervisor leaving for business school. These reasons, among others, persuaded me to seek out other internship opportunities.
Thankfully, I had had experience living and interning in D.C. before, so I had a pretty good network of friends and colleagues in the environmental realm. I began applying to other companies and NGOs in D.C., and I was soon offered an internship with the consulting firm ICF International.
WHAT IS ICF?
Originally founded in 1969, ICF (Inner City Fund) was a venture capital firm created to finance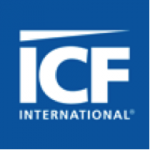 inner-city businesses. However, the consulting arm of ICF became much more successful than its investments. Three years later it was reorganized as a consulting firm and in 2006 was renamed ICF International. It is a now a publicly traded firm on the New York Stock Exchange.
ICF consults on a wide variety of issues:
Community Development
Defense
Energy & Environment
Transportation
Health
Recently, ICF was recognized as the "Best Carbon Advisory Firm" by the Environmental Finance and Carbon Finance surveys for its work in carbon strategy, renewable energy, and greenhouse gas mitigation.
As an intern on the Energy Efficiency-Demand Side Management team I work on energy efficiency implementation. Within this sector, ICF aids clients in formulating the most cost-effective, profitable, energy efficiency strategies and guides them through the lifecycle of energy efficiency programs, including:
Policy and planning – supporting utilities facing government regulations
Technical analysis – utilizing computer programs to predict and measure the success of energy efficiency programs
Implementation – allowing clients to meet their goals using a variety of technical experts to implement energy efficiency programs quickly and seamlessly.
THEY'RE KEEPING ME BUSY
Specifically, I work with our utility clients in Maryland, D.C., and Virginia: Baltimore Gas & Electric, Southern Maryland Electric Cooperative, Pepco, and Delmarva Power, as well as the ENERGYSTAR program.
There are a number of energy efficiency projects going on at each of these utilities, but our largest program is with BG&E.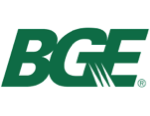 ICF is the lead contractor for BG&E's residential and commercial energy efficiency and conservation programs. This basically means that our Energy Efficiency team provides rebate processing for lighting and appliances that save energy (under the ENERGYSTAR program), as well as data tracking, technical assistance, and quality assurance/quality control services.
My time has been spent working on numerous tasks like tracking rebate programs and assuring that retailers are advertising the agreed upon rebate amounts as well as researching appliances and lighting that fall under ENERGYSTAR and CEE (Consortium for Energy Efficiency) standards.
But my most interesting work has been with the appliance and lighting rebate and food bank program. Now, you might be thinking: "What in the world do food banks have to do with energy efficiency?" Well, I was thinking the same thing, but after learning about the connection, it makes complete sense.
Our client BG&E participates in a program that hosts "drives" at local food banks, churches, etc. for customers to drop off their old air conditioners or dehumidifiers and receive a $25 check for recycling them.
Futhermore, BG&E has recently announced that it will participate in a program that gives low-income families free LED or CFL light bulbs, while educating them on energy efficiency techniques in their homes.
Pretty cool, is it not?
SO, BRINGING IT ALL BACK . . . "THINGS HAPPEN FOR A REASON"
Although my first internship did not turn out the way I had hoped, the timing of my ICF internship worked out perfectly.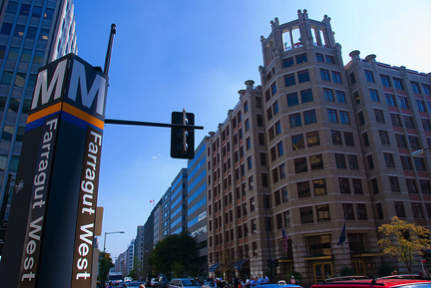 Now I'm at an office steps away from the White House, my commute time on the Metro is 10 minutes (unless the trains decide to break down or derail…it happens a lot), and with people who love what they do.
One of my big "take aways" from my experience down here so far has been that things will work out in the end, but you have to take the steps to make it happen.
Until next time, when the humidity drops below 70%.