When I started my internship at the Partnership for Sustainable Low-Carbon Transport (SLoCaT) in Shanghai in August, I did not imagine that I would complete my term there remotely due to visa difficulties. However, it remained an immersive experience as I got to attend COP21 in December with the other team members.
Hats & Scarves
I primarily assisted with research and report-writing but I often wore several hats based on our project needs. As the negotiations drew closer, I transitioned from relatively longer-term research tasks on rural access and investment in sustainable transport infrastructure toward organizing logistics, preparing templates for our daily report series and ramping up our advocacy campaigns.
At COP21, I manned the SLoCaT booth with two other interns and reported on events related to sustainable mobility. As expected, the scarves we gave out were a hit and on the day the heating in the civil society zone broke, we were overwhelmed with visitors to the booth, giving us an opportunity to tell them about our research.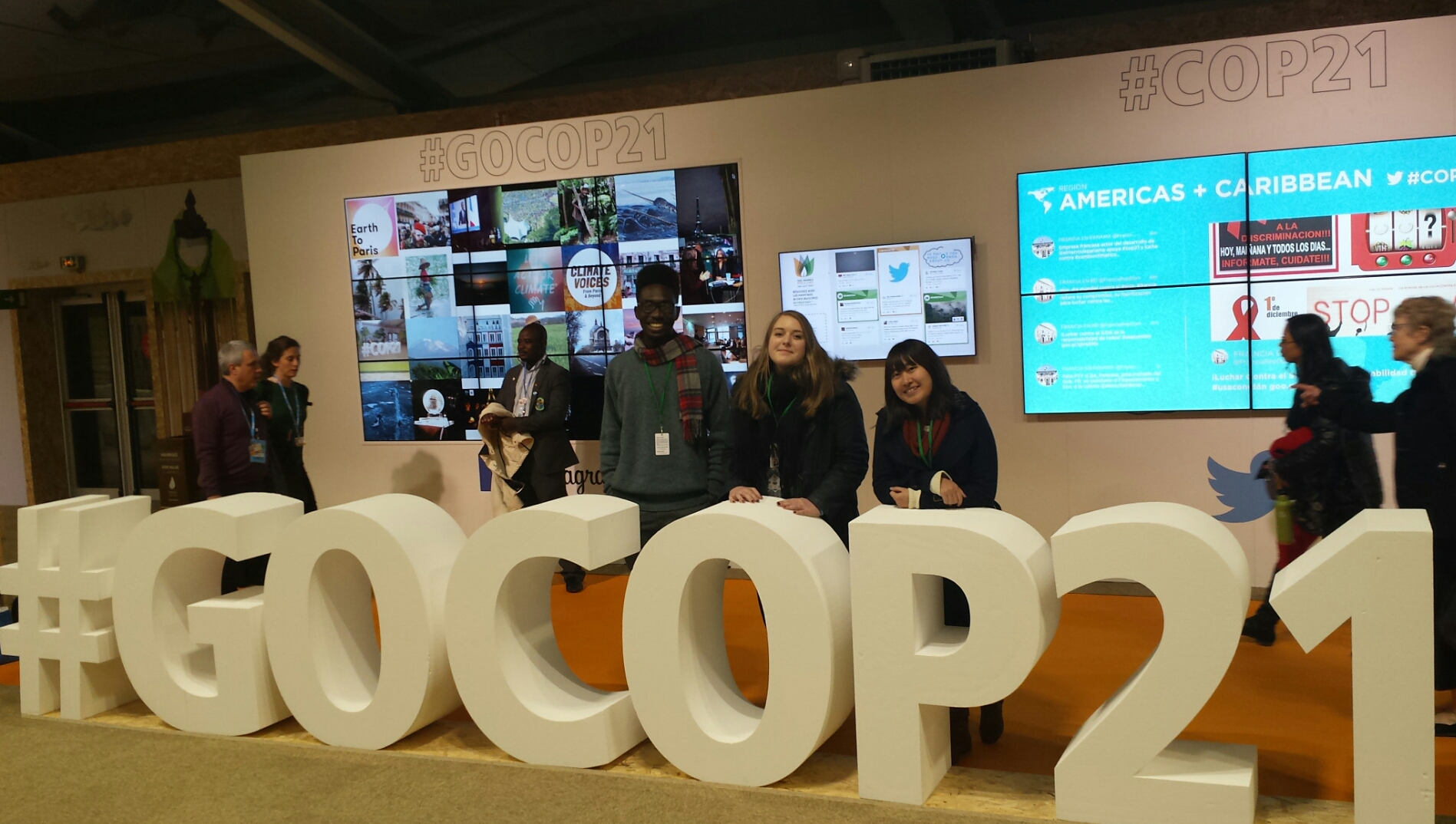 SLoCaT's own side-event, Transport Day 2015, brought together stakeholders from the private sector, governments, non-profits, and international development organizations to discuss how to scale up sustainable mobility solutions. Our event also celebrated the achievements of the the transport sector in climate mitigation and adaptation so far. Nonetheless, I was somewhat surprised to see the private sector taking an such active role in the activities around sustainable mobility and throughout the COP in general. I met representatives from several electric vehicle manufacturers, a few ride-sharing evangelists and an entrepreneur launching a Carbon Railcard to incentivize institutions to switch their staff's business travel from driving and flying to taking the train.
Textual changes
Apart from the event-based portion of our COP21 strategy, I was also responsible for keeping track of changes to the draft text in SLoCaT's daily reports. This was admittedly more difficult than I anticipated but having reported on the Bonn meetings in the run up to COP21, I had become well versed in the deliberately vague and sometimes very technical language of the negotiations. I recall trying to gauge the mood of delegates, visitors and other participants but failing nonetheless because a lot of us struggled with the slow and opaque trickle of information.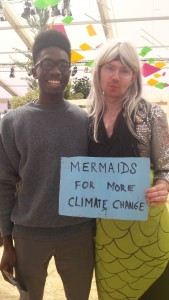 Like many who attended COP21, I read the Paris Agreement on my flight leaving out of Charles De Gaulle Airport. Many observers have already commented on the outcome of the negotiations, noting the strengths of the Paris Agreement, how it can launch future climate action and the gaps it leaves. My own reflections are related to a few innovations within the UNFCCC process with mentions of carbon pricing and the role of non-state actors, including cities and private sector actors, in the agreement. The former has the potential to revolutionize the transport sector by driving demand for more fuel-efficient vehicles and raising finance for sustainable mobility. However, there is need for an integrated regulatory agenda to accelerate pricing reform.
With regard to non-state actors, the diversity of initiatives, strategic plans and partnerships presented at COP21 shows that cities and subnational governments recognize the importance of preparing for the impacts of climate change. Many have also acknowledged the urgency of building capacity to enhance local action by developing strategic documents on climate change. Nonetheless, there is a wide range of competencies among these actors and many local governments, and even large cities, remain behind their peers so it will be important to bridge these gaps.
Besides, I did not fail to notice the imbalance between mitigation commitments on one hand and, adaptation and resilience efforts on the other hand within the UNFCCC process. However, many governments and companies are making investments in adaptive capacity and the rise of adaptation indicators such as the Notre Dame Urban Adaptation Assessment can only strengthen the case for adaptation.
The capstone link
When I had free time, I sat in on several sessions at the Cities and Regions Pavilion adjacent to our booth, which was organized by ICLEI – Local Governments for Sustainability (ICLEI) to showcase climate projects and action plans from cities around the world. By harnessing opportunities in housing, transportation, energy, food supply chains and waste management, city and subnational actors can plan, finance and build low-carbon resilient cities.
Earlier in the fall, our team analyzed the mitigation potential of transport commitments within each country's Intended Nationally Determined Contribution (INDC) submitted prior to COP21. Thus, I was particularly happy see several presentations of transformative actions and policies in the urban transport sector, along with protocols for reporting their GHG emission savings. Apart from being able to connect these initiatives with my role at SLoCaT, I have incorporated some of these into my capstone research on the climate mitigation potential of urban transport policies.
Final thoughts
I am especially thankful for the opportunity to travel and work across radically different spaces and time zones. Over the last five months, the views from my desk ranged from smog on the 18th floor of an office building in Shanghai to buzzards eating roadkill in the suburbs of San Antonio to early sunsets over a Paris courtyard.
More importantly, I met a wide range of transport professionals and policymakers who are building a network of institutions and partnerships to scale up sustainable mobility solutions. These initiatives form part of the international climate regime and they are particularly important to mitigate global warming since the transport sector remains one of the largest contributors to global greenhouse gas emissions. Ultimately, greater investment in sustainable transport infrastructure will be needed to achieve the targets set out in the Paris Agreement.