While conservation efforts are often delineated by geographical region, their impacts are worldwide. Leading and participating in this charge can be overwhelming, but I had the opportunity to speak with two leaders who embrace this challenge to get work done.
Kate Brown and Cate Owren are two amazing people I had the great privilege of working with during my internship. Besides being inspiring leaders, they are wicked smart and hilarious, which made interviewing them a true pleasure.
---
Kate Brown is the Executive Director of the Global Island Partnership (GLISPA). GLISPA assists islands in building resilient and sustainable communities by inspiring leadership and fostering collaboration. I was lucky enough to catch Kate right as she was coming back from a work trip through the Caribbean.

While I went into my interview with Kate armed with prepared questions, I quickly tossed the script in favor of talking openly about what makes good leadership in the changing field of conservation.
Kate is passionate about her work and stressed the importance of working with people and seeing things from their perspective. Kate expressed that, out of necessity, the conservation world has been shifting toward a people focused mindset and this has always been a cornerstone in GLISPA's work.
Kate believes that leadership in conservation is about more than short-term goals of coming into a community and solving a problem, it is about engaging communities and helping to facilitate collation building to ensure long-term sustainability.
"Often leadership is about what we can make people do. But it's really about how you enable the aspirations of the people that are in those places to be in synch with long term goals by bringing together what we want to do with what they want to do."

– Kate Brown
Kate pointed to collective impact, an idea of collaborative social change developed by Stanford, as important in conservation because, according to Kate, "no one organization can achieve this work alone. If conservation organizations aren't working together then they're adding to the burden of the communities." This is a major component in the Partnership that I think can be applied across all sustainability sectors to increase the impact and success of our common goals.
My final question for Kate was about how she decompresses after constantly being on the go and working in the heavy field that is conservation. Her answer was simple: "Meditation. Being present and focusing on the progress and not always the negative is the best way to keep motivated." She recommended I try the Headspace App and after trying it for several days, I'm now recommending it to everyone as well.
---
Cate Owren is a Senior Officer in IUCN's Global Gender Office (GGO), which is where I am currently interning. Cate works remotely, but I was able to catch her on Skype for a discussion about women in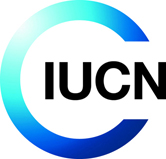 leadership and how challenging it is to define that word, as well as several tangential topics of mine that she was kind enough to entertain.
Cate and I spoke at length about how difficult it is to actually pin a definition on leadership and how our relationships with the word leader are so subjective. For young women, it's especially challenging and there is a lot to unpack when discussing women in leadership.
People often feel discouraged from participating on panels if they're the only woman or if they're the youngest. "That's the antithesis of what leadership should promote," explains Cate, "but in our lives it's super awkward to be the only woman or the youngest… all the societal expectations are a counter punch."
Cate continued to speak about how sometimes we feel pushed into these positions while we're still trying to grapple with the answers for ourselves and while we're still trying to find what we want to do and where we want to go. This particular sentiment resonated with me and as I enter the professional world, I feel like it will play a major role in my development as a leader.
When considering leadership in the conservation field, Cate believes, much like Kate, that it is important for leaders to work with people and come together around the goal of a healthy environment that supports healthy people.
"Leadership, in a broader sense is about vision. It's about giving people something to sink their teeth into and find some identification with… At IUCN, I like to believe we take someone's hand and we walk with them as opposed to pushing."

– Cate Owren
When I asked Cate how to stay motivated in this work, she answered that you just keep going and that there is always something to do. She ended with, "If we allow ourselves to think about the weight we get run down. But what are you going to do? We have to get back up and keep going."