As the world's largest emitter of carbon dioxide, China is facing increasing pressure on emissions reductions. Meanwhile, the nation also is facing domestic pressure regarding employment, urbanization, and traditional pollutant (such as sulfur dioxide and nitrogen oxide) emissions reductions. The dilemma that China faces today is a developmental crisis coexisting with an environmental crisis and an energy crisis. However, this also presents a great opportunity for China to consider its social and economic development from a new perspective.
Emerging green industries and diverse sustainability services are growing vigorously in Beijing, and these have brought countless jobs and business opportunities. How did the leaders in the field decide to pursue their careers? How does their leadership help them build their success? And most importantly, how do they view their leadership positions in the field and where do they see their future?
To explore answers to these questions, I contacted two outstanding young leaders in two entirely different positions: one works for the famous professional services firm Ernst & Young (EY) and the other is the founder of an environmental protection education firm.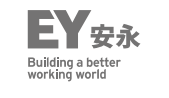 Jing Li (Judy) is a Senior Manager in the Climate Change and Sustainability Service (CCaSS) of Ernst & Young (EY). With its global knowledge base and rich experience in China's climate change and sustainability services, EY's CCaSS department provides customized services to help clients explore sustainable development targets. As the business director of Green Bonds, Judy helped the CCaSS team assist the first city commercial bank and the first batch of enterprises in bringing their green bonds to market.
Mi Yan founded Youth Lead in December of 2013 in order to build up a green talent pool to drive global sustai

nable development. By providing training opportunities and organizing green energy trips, Youth Lead has inspired many youth to pursue careers in the green industry. Youth Lead originated from the China Energy Trip program organized by Mi Yan in 2010. The first China Energy Trip attracted a dozen students from Japan, the US, and China. As of now, Youth Lead has held five China Energy Trips, one China-US Energy Trip, and various training activities in Korea, Hong Kong and Guiyang.
What defines a Successful leader?
"Successful leaders have the capacity to make clear goals, lead the whole team to go in the same direction, and finally achieve the goals"
How do these two young leaders define effective leadership? According to Judy, strong leaders show tenacity to succeed in their careers. "Successful leaders have the capacity to make clear goals, lead the whole team to go in the same direction, and finally achieve the goals," and she firmly believes that in most cases, leaders work much harder than others. Similarity, Mi Yan believes resilience and patience are vital characteristics for young people to become strong leaders in today's world. He has observed that many young people in China now have less positive attitudes towards their jobs, future, and lives than before, which leads to anxiety and fickleness. In his opinion, the youth should broaden their visions, choose a domain that they want to dedicate their lives to, and stick to their dreams.
The moment when the story begins …
"to contributes to a better world with the power of business"
Before working for EY's CCaSS department, Judy had worked at United Nations Development Programme (UNDP), focusing on climate change, energy, and green finance project management for more than ten years. By cooperating with government, enterprises, associations, and experts from various countries, UNDP provided her an international platform and developed her international perspective. Judy's current work environment at EY represents a total different world compared with UNDP. Why did she choose to change her career? Judy's answer is "to contribute to a better world with the power of business". She believes that business is the most powerful lever to promote environmental protection and to tackle climate change issues.
"We are living in a era of social change"
Mi Yan organized the first China Energy Trip and realized his dream during his college years. What was a pivotal moment for him to begin his own business? "We are living in a era of social change," Mi Yan said, and "the most important years for our career development coincide with the low-carbon revolution." He believes there are great opportunities during the energy transition from fossil fuels to renewable and clean energy. The young generation should seize the opportunity and grow with society.
What makes you and your team so special?
EY's CCaSS department is the leader in the field of green bonds in China. Judy emphasizes two strengthens of the CCaSS team: its professional knowledge base and high service quality. First, all of the 60 staff members have a background in environmental research–this knowledge base differentiates the team from other rival environmental consulting firms. Secondly, the CCaSS team provides excellent service by adapting to diverse clients' needs, such as the need for deep research, urgent intensive workloads, and international communication. Judy divides the 60 people into five groups to meet the clients' needs. As the manager, Judy plays a crucial role in ensuring the quality and the uniformity of services across these groups.
According to Mi Yan, Youth Lead is very different from other environmental startups since it focuses on environmental education. By organizing energy trips and providing training opportunities about energy development and climate change issues domestically and internationally, the company helps more and more of China's youth develop their understanding of environmental protection. By joining events held by Youth Lead, the youth from top universities learn what is happening around the world and communicate with people who have totally different background and experiences.
Tips to build leadership
Both Judy and Mi Yan agree that it is important to learn by doing and they make efforts to improve their own leadership skills in their daily lives. Judy is good at learning from past experiences and she always adjusts her leadership style when she works with different people. For example, she motivates subordinates who are willing to get ahead and sets higher goals for them. For people who are afraid of pressure, she tends to encourage them or gives them extra attention.  In addition, she believes that communication skills play a vital role in balancing the team and managing conflicts. When she encounters obstacles during her work, Judy always analyzes potential solutions calmly, adjusting her own decision based on the particular situation.
As a young entrepreneur, Mi Yan thinks it is necessary to develop his own leadership skills in his work and daily life. He has attended several leadership trainings and plans to attend a training event held by Cornell University this year that is focused on Asian young leaders. Mi Yan also thinks strong presentation skills and public relations skills benefit young leaders but that most of them lack these skills. In addition, Mi Yan is considering pursuing a MPA degree since he thinks public management skills are essential for his work and will help him to further improve his leadership.
Suggestions for people who are first-time leaders
"You should keep it in mind that the leader must be the most hardworking person in the whole team"
What are suggestions from the two young leaders for people who are working in leadership positions for the first time? Judy suggests that new leaders adjust their working style over time. First, they should maintain close interactions with their bosses. Then, they should learn from their colleagues who have extensive experience. "You should keep it in mind that the leader must be the most hardworking person in the whole team," says Judy. She believes that in this way more colleagues will be willing to work with the leader and a cohesive team will be formed. Judy also suggests that new leaders learn how to communicate with their colleagues and clients more efficiently.
"Stick to it, try new methods and develop new ideas–you will find long-term development opportunities"
Mi Yan makes hands-on suggestions to people who want to begin their own business in the industry. His own business started from his dream of protecting the earth and travelling around the world. Although the business cycle is slow for startups in this industry, he is quite positive about the prospects of the industry. "Stick to it, try new methods and develop new ideas–you will find long-term development opportunities," he says.
Based in Beijing, these two young leaders run successful sustainable programs both domestically and internationally. Coming from different backgrounds, they have their own understanding about the industry and their leadership positions. Do their experiences inspire you to build your own leadership and careers in sustainability services?