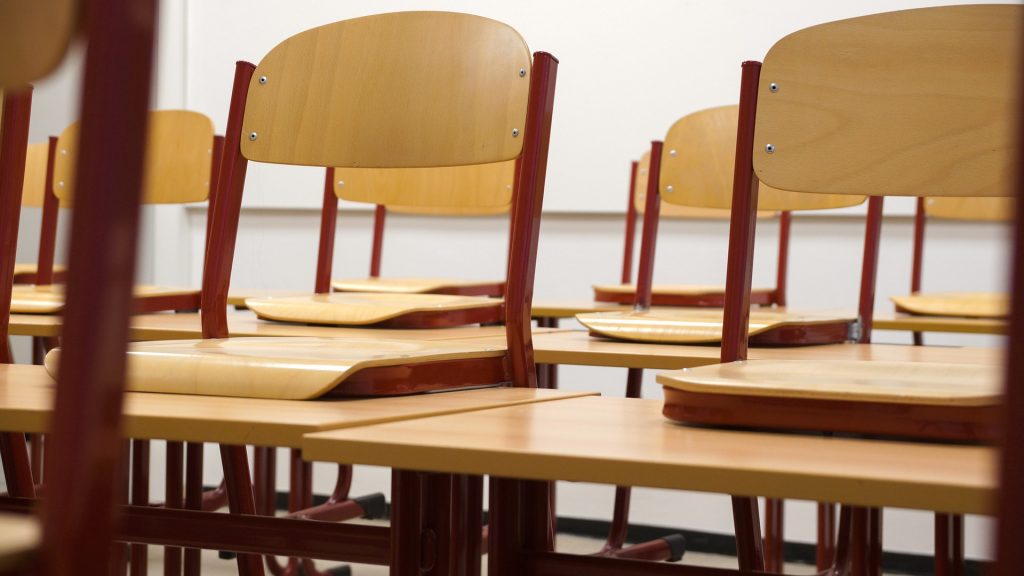 Analyses of today's U.S. educational system are everywhere–from media articles and opinion pieces to academic research projects.  In recent years, our country's prescription for poor academic performance has focused on standardized tests and common curricula, coupled with a strict regimen of science- and tech-career preparation.
Despite its best intentions, the numbers-driven pedagogical climate attributed to the 2002 No Child Left Behind Act has launched some concerns.  Experts and armchair philosophers alike are worried about how well our public schools are equipping the next generation of youth for the future of our changing planet.  
Around this point in time, you might be asking yourself why the topic of educational policies and practices is important–or even relevant–to a blog that addresses environmental issues.
It turns out that environmental education is one proposed answer to our current school system woes. As an added bonus, some argue that this pedagogical tactic helps in the fight for a more sustainable future.
What Exactly is Environmental Education?
Environmental education as a supplement to more "academic" classroom curriculum entered into the U.S. public policy arena during the 1970s. However, even almost half a century later, this educational tool is still poorly defined. Generally speaking, though, organizations engaged in the field have these traits in common:
Experiential: students perform hands-on activities and are engaged in lesson plans through activity and/or play
Outdoor: whether students are bussed to an overnight camp or are digging in a school garden right outside their classroom, they experience learning moments outside the traditional four walls of our public school system
Inter-related: environmental education lessons tie into classroom curriculum–helping students understand concepts that might otherwise seem abstract or unrelatable
The goals of U.S. environmental education have traditionally been twofold: the previously-mentioned goal of providing context and connection to our rigorous academic curricula, as well as the goal of engaging youth in a natural world they seem to be getting farther from (particularly if those youth are from urban areas).
For an extraordinary example of environmental education utilizing these three common threads while actively engaging youth with their local environment, see the following video from U.S. EPA:
Why is Environmental Education a Solution?
Many stakeholders support environmental education: from educators to public health groups, from environmental organizations to state governors. However, the trend of engaging youth in the outdoors is still under scrutiny for two main reasons.  First, some worry about the academic rigor of these relatively new and dynamic pedagogical tactics.  Another issue, as others point out, is the effectiveness of these programs–humans on the whole aren't getting much better at taking care of their environment.
That being said, more and more "hard" evidence supports the benefits of environmental exposure; the research clearly shows that humans need nature.  Couple these studies with many individual instances of successful programs, and it's hard NOT to believe that we're taking strides in the right direction when we support environmental education.
There are many examples of environmental education projects resulting in better academic achievement in their students.  When placed in a "living lab", students, who live in urban San Diego see themselves as engaged in and capable of higher learning.  An after school program in the Bronx that trained students for relevant green jobs has resulted in high levels of college attendance as well.
In the case of nurturing sustainability, one needs to look no further than Hudson-Valley-legend Pete Seeger's very own Clearwater.  Fifty years ago, this grassroots organization began to bring young and old alike out on the River, sparking a movement to change the state of the Hudson.  In fact, the Clearwater is considered a key player in making the Hudson River Valley the hotbed of environmentalism that it is today.
Looking Ahead
In a world ravaged by human-based activities… Through a system still failing too many of its students… Is environmental education in the U.S. doing all it can to address these two issues? Perhaps there is a place here for more data and hard research–to help create more effective programs.
In the meantime however, it is hard to deny the value of youth connecting to the natural world, even if that value is based purely on anecdotal evidence.
If you have young ones in your life, there are many ways you can help them experience environmental education. If their school doesn't already have a tradition of one such field trip, try encouraging the administration to add a program to their 4th-6th grade academic years. There are also many extracurricular programs (why not look for natural history museums in your area?) or broad-reaching initiatives to engage youth in their environments in meaningful ways.
Want to get in on the adventure yourself? Oftentimes, organizations that partake in environmental education focus on youth, but they welcome those young at heart as well. Take for example, once again, the Sloop Clearwater. It holds public sails for folks wanting a short excursion onto this environmentally significant estuary. For those who have the time, a short-term volunteering stint provides the unique opportunity to live and work aboard a historic sloop, while dedicating time and effort toward environmental education and sustainable action.