When I moved from the academic setting at Bard to Washington, D.C. to start my internship, one of my biggest adjustments—besides dealing with city living—was learning a new style of research.  I've always loved research, but in the past, my research has been primarily focused in databases.  My work experience provided challenges that took me away from that familiar comfort zone.
At the Environmental and Energy Study Institute, a small non-profit focused on federal policy, I had the opportunity to work on a weekly newsletter, called Sustainable Bioenergy, Farms, and Forests (SBFF).  I started out writing the occasional article, and ended up working as the writer and editor of the newsletter while EESI's resident biomass expert, Jessie, was on maternity leave.

While I loved getting the chance to do so much writing, and I liked the pace of a weekly newsletter, the content of the articles initially left me at a bit of a loss.
New Definitions of "Recent"
When I'm writing a research paper for school, "recent" is often something that's happened in the last five years or so.  For SBFF, "recent" means something that happened that week.  I quickly found that when the EPA issues a new rule related to the Renewable Fuel Standard on Thursday, I'd have to get an article out on it by Friday.
Not only did my databases not meet my new research needs, in most cases, I couldn't rely on the usual news sources, either.  While the Marrakech Climate Summit may be featured in the Washington Post, details about a particular biomass policy often don't make the cut.
Instead, I found myself searching out unfamiliar sources, looking for more specific outlets that focus solely on biomass or agriculture policy.  Deciding which ones to use was definitely a learning process—I went through a variety of newsletters, blogs, organizations, and publications, trying to find those that worked.
Taking Over as Editor
This process became even trickier for me once I took over the entire process of the newsletter.  Initially, I had topics for my articles assigned to me.  I just had to research the details.  Once I was choosing my own topics, I had to stay much more on top of all the developments in biomass and agriculture.
Choosing a topic for my article involved keeping up with new reports from federal agencies or non-profits, knowing which bills were up for hearings or markup, which bills had been recently introduced, even what kind of opinion pieces were being published on biomass issues.  I also had to choose which one was the most relevant for the newsletter and which lent itself best to an approximately two-page article.
This could be challenging during a heavy news week.  Sometimes I ended up writing two articles rather than one, and still feeling like there was more to cover.  Limiting myself to only two pages could be a real task when there was a lot to cover and background information to include as well.  On slow news weeks, I sometimes struggled to find anything to write about, and getting out two pages could feel like squeezing water from a stone.
Becoming Comfortable with the Topic
When I first started, choosing a topic was the most time-consuming part of my week.  I'd spend hours going through every conceivable source before settling on something to write about.  But by the end of my internship, I found myself breezing through the process.  I was frequenting sources like Biofuels Digest, Morning Agriculture, and Ethanol Producer Magazine without even thinking about where to look.  I found that while the Washington Post may not have what I needed, the Des Moines Register often did—thanks, farm country!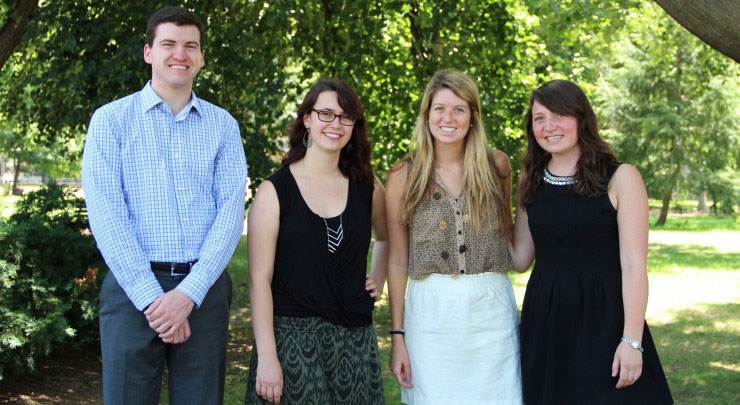 Overall, my experience at EESI allowed me to develop research skills that I hadn't needed to use before.  I no longer feel like a fish out of water trying to look up information on something that's not in the scientific journals.  This new skill set built on the skills I'd learned at Bard, but took them in a direction that was more useful in the workplace.
Of course, now that I'm back to working on my capstone, I'm perfectly happy to dive back into the advanced search on Science Direct.