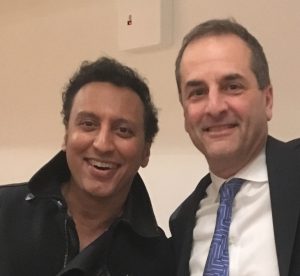 Bard CEP kicked off Earth Month with Daily Show correspondent Aasif Mandvi, former Goldman Sachs Director of Risk Management Dr. Bob Litterman, and other panelists focused on pricing carbon.
On Wednesday, April 5th CEP hosted a national screening of "Priceless", an episode from the National Geographic Series, Years of Living Dangerously.  The one-hour show, focusing on both carbon pricing and the biodiversity loss threat from climate change, was followed by a live webcast panel discussion out of Impact Hub in New York City In addition to Mandvi and Litterman, panelists included: David Gelber, Executive Producer, Years of Living Dangerously; Camila Thorndike, Co-Director, Put A Price On It; and Samuel Blackwood, a student activist at Fordham University. Dr. Eban Goodstein, Director of Bard CEP moderated.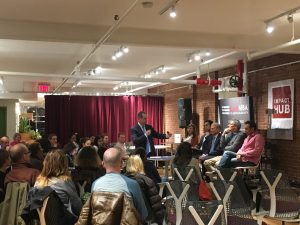 A national audience including students and faculty from dozens of schools watched the episode, and then tweeted in questions. Watch the panel here: the video kicks in after minute nine. And you can also preview the dual content of the PRICELESS episode: THE SIXTH EXTINCTION (with Aasif Mandvi), and  PRICE ON CARBON (with Nikki Reed.)
Bard CEP co-sponsored the event with Our Climate in support of their national campaign to #PutaPriceOnIt.