Given the unusual political climate we find ourselves in, I wanted to learn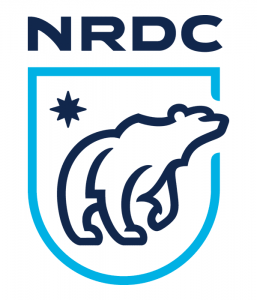 from an expert who has many years of experience overcoming political barriers. Last week, I had the pleasure of speaking with Sharon Buccino from the Natural Resources Defense Council (NRDC). Sharon is the Director of the Land and Wildlife Program at NRDC. I spoke with her about journey to NRDC and about her role as a leader in the field.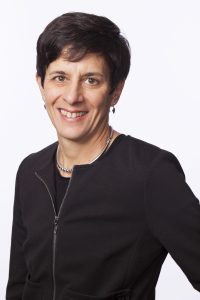 From Stanford to Alaska
Sharon's passion for the environment solidified while in  law school at Stanford University when she attended the Environmental Law Society's trip to Yosemite. After experiencing the dramatic landscapes, she says, she knew she wanted to protect them for future generations.
Sharon initially went to Stanford Law School to pursue public interest law. Having spent a couple of summers working in Washington as a law student, Sharon became drawn to the role that the federal government and effective leadership in government play in helping to move society forward and make the world a better place.
Sharon's strong spirit for adventure took her west for law school from central Florida where she grew up.  And then to Alaska, to work for the Alaska Supreme Court after she graduated from Stanford in 1990. The state of Alaska doesn't have a law school, so Sharon pursued the opportunity during a recruitment day at Stanford. There, she worked as a judicial law clerk for one of the five Justices on the Alaska Supreme Court. Sharon spoke fondly of the experience, as it allowed her to explore the vast landscapes of Alaska while working on the ground on a diversity of cases. At the Alaska Supreme Court, all courts were in the same building, which allowed her to get the most of the experience. What meant the most to Sharon was working within a system to further justice.
After her time in Alaska, Sharon worked for a law firm for a few years in Washington, D.C. There, she gained valuable experience working on cases related to low-income housing and took the initiative to do pro bono work for small nonprofits (of maybe one person, in some cases). Although she had limited experience at the time, Sharon felt empowered by leading these nonprofits through successful litigation when many had no representation at all before she got there.
Arrival at NRDC
Sharon left the firm for NRDC, where she had previously been a legal intern. Sharon worked first as a junior staff attorney. She was one of three attorneys working in the Clean Air Program to work on the 1990 amendments to the Clean Air Act.
Sharon became the director of the Land and Wildlife Program in 2006 and is the second person to hold this position. This interview reminded her of when she interviewed her predecessor. When I asked Sharon about her role as director of the program, she mentioned that she has "built the program into an effective team." Over the course of her tenure, NRDC has grown as an organization and the problems they are working to solve have become more complex. "We have to be working in teams across skillsets and expertise, and in teams across issue areas," she says. Sharon has worked hard to build individual experts within the program into successful teams.
I asked Sharon to identify one major success she has experienced as director of the Land and Wildlife Program. She described the process of encouraging the Obama administration to designate 34 national monuments and of defending those designations as a collaborative effort that required leadership both internally and in the larger community to achieve that goal. This was a major milestone, she said.
What Makes a Successful Leader?
I then asked Sharon what important leadership skills she already had before joining NRDC and what skills she has developed during her tenure. Her first answer – empathy.
Empathy has served Sharon well and she considers it important in good leadership. Empathy is "a daily presence that shapes how I think and act every day and allows me to enter a room, meeting, or conversation with curiosity and a sincere desire to listen and learn, which are very important in leadership," she explained. Humility is also important to her. "It's a balance," she says. It's important to Sharon to balance empathy and humility with strength and steadiness. She is able to use these inherent traits and make decisions for the program to move the program forward. "I've been intentional in trying to develop leadership skills, and it's great that you have leadership as part of your program," Sharon mentioned.
Given that all NRDC programs ultimately work to fulfill the same mission, "to safeguard the earth—its people, its plants and animals, and the natural systems on which all life depends," I asked Sharon about how she coordinates with other programs when taking on environmental issues. "Through clear thinking about program objectives and communicating those clearly to other program directors and seeing the overlap and being willing to engage and commit to discovering together the intersection," she answered. "Our success in the integration of programs has come from leadership among the program directors and having a director of programs who sees her job as building a team among all program directors. This is the first director of programs who has really succeeded in doing that – it's hard," she laughed.
Moving Forward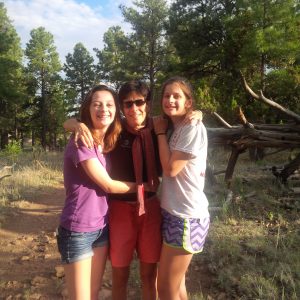 Considering the recent presidential election, I asked Sharon about how she sees her work ahead with an administration filled with climate deniers. "NRDC's traditional advocacy tools are really grounded in facts, in delivering facts; facts still matter in the court, but in the larger national discourse facts seem to matter less. We have to develop new tools for advocacy to deal with the new political climate we find ourselves in.  We have to do that because there is so much at stake, for our environment but also for our future."
I thank Sharon for taking time to speak with me during her busy week and look forward to witnessing all of NRDC's future successes.