By Vanessa Kichline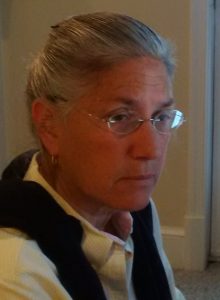 The President's announcement this June that the United States plans to withdraw from theParis Climate Accord was a disappointment—but not necessarily a surprise—to the international community. The response here at home was mixed, but many leaders in business and local governments spoke out against the decision. It's been nearly four months since the announcement, and the future of national climate commitments remains unclear.
But that doesn't mean that the U.S. won't act. Susan Biniaz, former lead climate lawyer for the U.S. State Department and key drafter of the Paris Agreement, joined the National Climate Seminar to discuss the ways state and local governments are committing to fight climate change.
How We Got to Paris, And Where We Go Now
United Nations officials celebrate the adoption of the Paris Climate Accord. Photo courtesy of COP Paris.Getting to the Paris Agreement was a long road, explained Biniaz. The 1997 Kyoto Protocol was a first step toward legally-binding climate commitments, but it included only developed countries—and even those began dropping out as the United States refused to sign and China made no formal commitments. The Copenhagen Accord of 2009 represented an attempt to fix Kyoto's flaws by including many developed and developing nations, but the agreement lacked enforcement power. Last year's Paris Agreement is the "Goldilocks" of global climate action: it incorporates nearly 200 countries and is backed up with legal force.
Now that the U.S. wants to back out, some cities and states are asking if they can sign on to Paris. Biniaz says the answer is no—Paris allows only countries (States with a capital "S") as parties—but that's not the end of the story. Along the bumpy road to Paris, framers incorporated several opportunities for engagement by non-party stakeholders. Here's where sub-national governments have a chance to demonstrate leadership, send signals to the business community, and show their support for fighting climate change. (A few of the options are outlined in this post, but Biniaz has a lot more to say; hear her complete talk here.)
State and City Leaders Take Action
The NAZCA Portal is the first stop. This website documents over 12,500 subnational commitments, including 182 U.S. cities that have stepped forward to pledge climate action. These commitments come from some of the biggest cities in the country (think New York City and Los Angeles), which represent a huge percentage of the U.S. population and, therefore, a huge percentage of greenhouse gas emissions. Biniaz was also quick to point out that NAZCA isn't populated only by those famously blue states. Pledges are also coming out of states that otherwise approve of Trump's job performance—states like Alabama, Kentucky, and Arkansas. Iowa has pledged to grant $320 million in green bonds for projects in sustainable water management for climate resilience, and Virginia will grant $70 million in green bonds for energy-efficient buildings. This is a fight against climate change, not a fight against the president.
The next option is a declaration of support for the Paris Agreement. There are lot of ways for a government to show its support, including formal legislation, executive orders, and group efforts such as:
We Are Still In, a bipartisan effort incorporating governments, businesses, and universities across all 50 states dedicated to climate leadership;
The U.S. Climate Alliance, a bipartisan coalition of 15 states committed to reducing greenhouse gas emissions; and
America's Pledge, which seeks to add up U.S. emission reductions. More quantification exercise than formal group, this effort shows that Americans are making progress even without national commitment to Paris.
A city government looking for a community of like-minded leaders should seek out the Global Covenant of Mayors. This international group represents nearly 7,500 cities sharing best practices and mobilizing toward climate mitigation and adaptation.
Some cities and states want to make a more specific, more ambitious pledge demonstrating their strong commitment to climate leadership. The Under2 MOU brings together subnational governments around the world that pledge to reduce emissions significantly by 2050—to under 2 metric tons per capita or to the level necessary to limit the global temperature increase to under 2 degrees Celsius.
And that's not the end of the agenda. In her National Climate Seminar discussion, Biniaz laid out a range of other ways for cities and states to contribute their opinions, their pledges, and even their funding to the global climate effort.
A Proliferation of Climate Commitments
If you find the options overwhelming, you're not alone. As Biniaz explained, the constantly developing web of action options can be confusing for states and cities. Still, we should find this heartening rather than frustrating. The staggering amount of movement in this sphere represents a clear ongoing commitment to fighting global climate change. State and local governments representing hundreds of millions of Americans have already promised to act. And, according to Biniaz, it is making a difference.
The U.S. will fight climate change with or without national commitments.