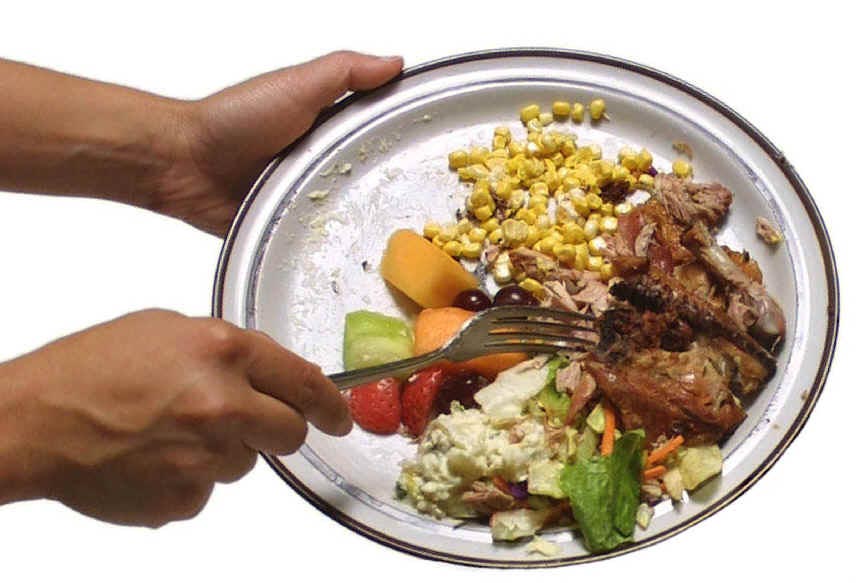 This past July, I played a large role in the planning and execution of the first-annual NYC Food Waste Fair, but it definitely was not a solo effort! Louise Bruce, Senior Program Manager, NYC Organics, Elizabeth Balkan, Director of Policy and Senior Advisor, Office of the Commissioner, Marcel Howard, fellow NYC Department of Sanitation (DSNY) Graduate Intern, and I all worked tirelessly last summer to put together an event to change the way people and businesses approach food waste in NYC. The event ended up being more successful than we could have ever imagined.
The Fair had more than 1,000 attendees and raised over $50,000 for DSNY's official non-profit organization, the Foundation for New York's Strongest. It featured 30 educational workshops, 70 food waste solution exhibitors, and over 40 thought leaders and speakers.
The goal of the Fair was to bring all the players to the table and create a one-stop-shop for preventing, recycling, and recovering NYC's 650,000 tons of food waste it creates every year. In my opinion, it did more than that, it also got people excited about solving the problem of food waste and helping the City of New York to reach its goal of sending zero waste to landfill by 2030!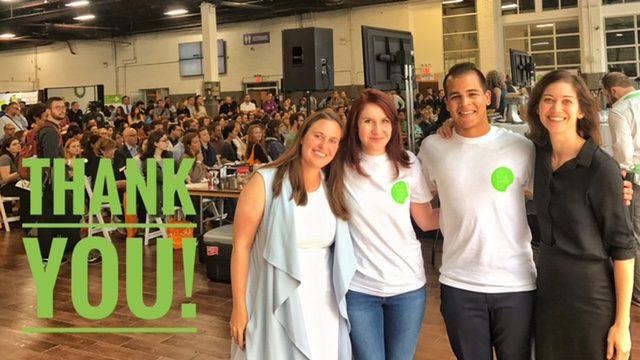 NYC FOOD WASTE MICROGRANT PROGRAM
The Foundation for New York's Strongest went on to use the money that was raised to launch the NYC Food Waste Microgrant Program to assist small businesses in taking action to divert food waste in their operations. At this time, we are reviewing applications and our Selection Committee is deciding which businesses will receive the grants. After that, the grantees will begin implementing their food waste diversion strategies and measuring their diversion rates. This will be an ongoing process that will last until December, when we begin taking applications for next year's grantees. The winners will also present their progress at the next Food Waste Fair and hopefully have some great insights for those looking to get started addressing food waste in their businesses.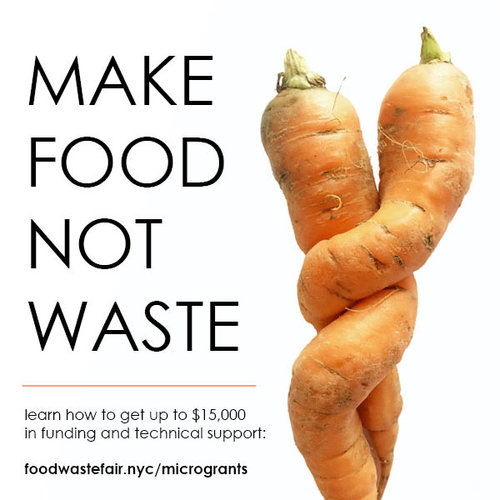 TEAM EFFORT
None of this would have been possible without a team effort that spanned across many NYC agencies, including the NYC Department of Health, NYC Business Integrity Commission, NYC Small Business Services, NYC Mayor's Office of Sustainability, and the NYC Department of Education. Not to mention the many departments within DSNY, including the Communications and Press, Bureau of Recycling and Sustainability, Community Outreach, Operations, and the Commissioner's Office, that came together to help with outreach, logistics, day-of operations, etc.
Working with this many different people, across many different agencies, was hectic at times, but knowing that I could always count on my team, made it possible. Through this experience, I have learned that I work best in a team environment, where I can bounce my ideas off others and tackle tasks from many different angles. Marcel and I often found that the tasks he wanted to do were the exact ones I didn't, and vice versa. It is also very important to be able to openly communicate with your teammates and supervisors — it will make you a lot more efficient and your job a lot easier.
BARD CEP TAKEAWAYS 
The group assignments in CEP, along with living with 4 other fellow CEP students, helped me to realize the importance of teamwork and develop my strengths as a team member. I learned what I found important when tackling group projects, such as open communication, as well as what I found frustrating when working on group projects! This helped me to come into DSNY with a good foundation for working in a team setting. The small class size at CEP and the amount of time that you spend with your fellow classmates really prepares you for working closely with others, learning how to give and receive constructive criticism, and value the opinions of others even if they differ from your own.
I am continuing my work at DSNY during the Spring Semester, and although Louise is no longer with us (she is working on a congressional campaign), the Food Waste Fair team lives on! We have received countless emails and inquiries about the next Food Waste Fair and I cannot wait to do it all again.