Alumni Internship: Carvalho & Associates, P.C. – Georgia
*If you want more information about this BCEP graduate's internship experience or want to get in touch with a student/alum, please contact Caroline Ramaley at [email protected].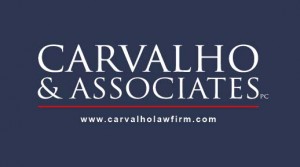 Organization: Carvalho & Associates, P.C.
 Location: Marietta, Geogria
Student Name and Class Year:  Lauren Hubbell, 2014
Description:  Carvalho & Associates, P.C. is a small law firm with big firm experience. We offer a client-centered approach that starts with a thorough evaluation of our client's goals and objectives. We provide practical and pragmatic legal advice to our clients, and seek to maximize value along the way. Tough, intelligent and passionate, Mike Carvalho is an experienced environmental trial lawyer who has recovered millions of dollars in damages from large corporate polluters.
Michael Carvalho, President of Carvalho & Associates, is an Environmental and Energy Attorney with over 20 years of technical, business and legal experience. He is also an experienced trial lawyer and has recovered millions of dollars in connection with violations of federal Clean Water Act, Superfund, and the Clean Air Act.
The attorneys at Carvalho & Associates routinely litigate cases in Land Use, Environmental Law, Energy Law, and Real Estate Matters, among other areas. We specialize in Environmental Law and Regulatory matters to include CERCLA/SARA "Superfund" (defense, cost allocation, and cost recovery actions), RCRA, TSCA, CAA, and the Clean Water Act. Mr. Carvalho regularly advises business clients on environmental and related transactional matters involving risk allocation and transfer, as well as regulatory, permitting and licensing.
Leave a comment