What do women's solutions to climate change look like? What does resiliency mean for women and men alike? How can already fragile sectors and infrastructures overcome the impact of increasing disaster? In a country as at-risk to the impacts of a changing climate as Mozambique is (currently the country ranks 5th most vulnerable in the world,) all needs, perspectives, capacities and ideas need to be put on the table – and that was at the heart of the multi-stakeholder, multi-sectoral workshops in Maputo in August I had the privilege to be a part of.

The workshops were organized by IUCN in collaboration with Mozambique's Ministry of Cooperation for Environmental Affairs (MICOA) and with the generous and visionary support of the Government of Finland and the Swiss Agency for Development and Cooperation. These workshops and many other activities drove the creation of the Second Phase, or the 'revisited and enhanced', Climate Change and Gender Action Plan (ccGAP) for the Republic of Mozambique, which the IUCN gender team has submitted to the Ministry for review. Mozambique's is the latest of a dozen ccGAPs IUCN has prepared under the auspices of the Global Gender and Climate Alliance (GGCA) – an alliance of now more than 80 NGO, IGO and UN agency members working together to ensure climate change policies, plans, and funds at all levels are gender-responsive.
A Sub-Saharan southern African country with a long coast along the Indian Ocean, Mozambique's provinces are already feeling the brunt of climate change and will only continue to face more. The incidence of tropical storms, droughts and floods are increasing in number and intensity, exacerbating health, food, water, and infrastructure issues that already affect the lives and livelihoods of all Mozambicans. Gender-specific roles and responsibilities are relevant to each of these critical sectors, making gender-responsive approaches to building climate change resilience essential.
Women cope with the effects of climate change every day – but building resilience requires championing women and men alike as agents of change, and arming them with tools for action. Insightful ideas emerged from the ccGAP process—a combination of workshops, trainings, interviews, desk research and more—formulating a unique action plan for the country in the years ahead.
Forming women's early warning networks along coasts emerged from the national workshops as a way to both collect meteorological data and disseminate it; creating climate change 'health kits' that could be disseminated and promoted by the traditional healers union would promote sound natural resource management, as well as information and products for adaptation.  The idea of women-owned and operated 'bicycle ambulances' was also put forward in the women's workshop—all the more essential for those in need during episodes of erratic weather. These and many other activities aim to unite a wide range of stakeholders around the urgency of gender-responsive climate change adaptation and mitigation.
The ccGAP is also intended to complement and build upon Mozambique's commitments to women's rights and advance gender equality. The country has a range of strong legislation and a demonstrated ability to implement – including, for example, reaching a now nearly 40% representation of women in Parliament. But gender gaps are still pervasive and profound. Poverty, inadequate education, and traditional cultural values and behaviors are among those traps keeping women deeply entrenched in positions of inferiority to men, and leaves them especially vulnerable in the context of climate change.
With this in mind, in 2010 Mozambique became a trailblazer on connecting issues of gender equality and climate change by developing a Gender, Environment and Climate Change Strategy and Action Plan. This strategy was the work of MICOA, with support by UNIFEM, as well as IUCN. In its implementation, the Action Plan has brought about a number of noteworthy achievements, including training in sustainable use and management of natural resources for over 12,000 women, educating communities in more effective methods of preventing and controlling fires, increasing agricultural production via drought-resistant crops, and introducing cleaner cooking practices using improved stoves. Even so, with new gender mandates coming out of UNFCCC COP 18 in Doha last year, for example, MICOA's Minister H.E. Alcinda Abreu recognized  that their strategy could be enhanced.
In the beginning of this year, IUCN's Global Gender Office was invited back to Mozambique to revisit the Action Plan on behalf of the GGCA, and in August as the resident intern I went along for an incredible learning experience. Mozambique's commitment to maintain focus on the critical intersection of gender equality and climate change adaptation and mitigation sets the country ahead as a bold leader in this area, and MICOA's willingness to work amongst peers from many ministries, civil society, academia and grassroots demonstrates the need for cross-sectoral and inclusive dialogue for effective policy and programming on climate change. The newly enhanced ccGAP, as well as the trainings and workshops that supported its creation, is firmly anchored in the principles of social equity, gender equality, sustainability and participatory involvement to empower women. Mozambique joins IUCN in viewing women as stakeholders, leaders and agents for change. The collaboration of MICOA, IUCN with GGCA, Finland and SDC on this strategy will support millions of Mozambicans, particularly in rural communities, by promoting better livelihoods and lives through adaptation and mitigation practices that reduce risk and increase their resiliency.
The unfortunate events in Mozambique this week will undoubtedly have consequences on the review, progress, and implementation of this ccGAP. However, the commitment of the Mozambican ministry to this strategy will hopefully continue to enhance the safety and livelihoods of all Mozambicans in peace discussions and climate change policy.
And a few photos:
An inspiration for all, Gilda studied abroad and returned to Mozambique to teach engineering students (all males) how to produce and fix solar panels.  She then sent them out into the communities to teach community members who had received solar panels from initiatives or projects but didn't know how to work with or repair them so the panels had gone virtually unused.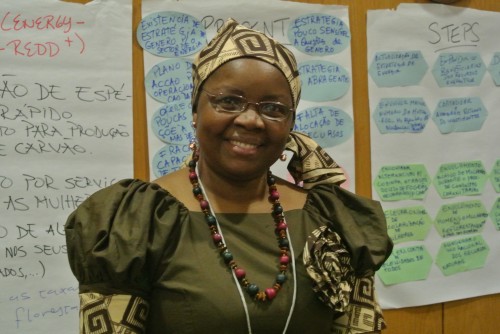 At Maputo's central market known for the variety and abundance of fresh fish. All vendors in this trade are female.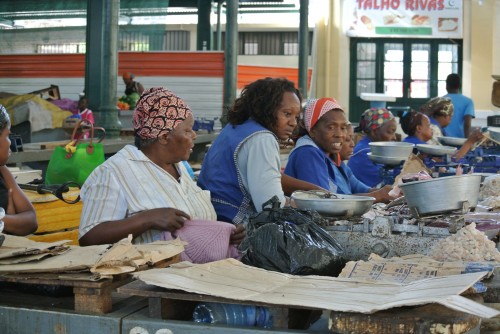 In a village on the South African border where our colleagues from the African Foundation are working on a sustainability initiative, we found these boys playing soccer.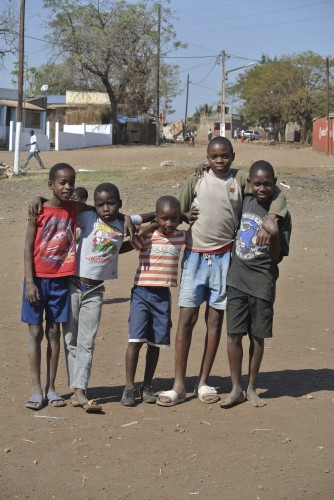 And this cute lil button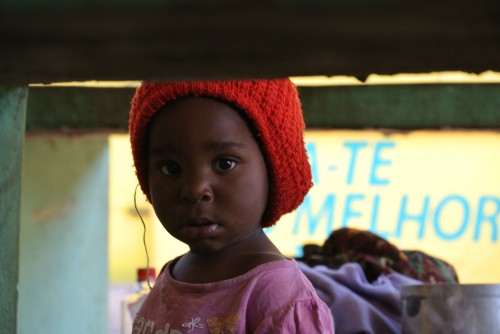 Dionysus, an incredible tailor in the Maputo Arts Market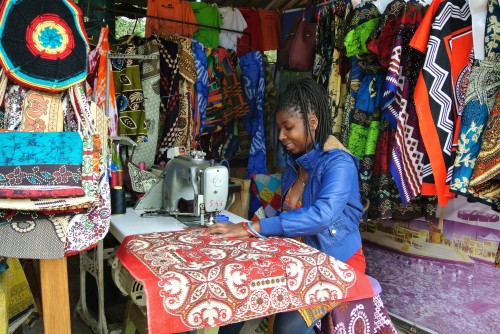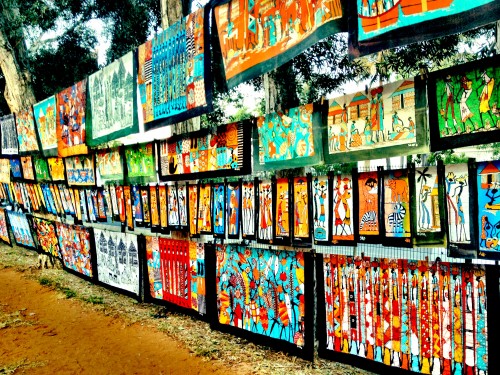 Outside the market…