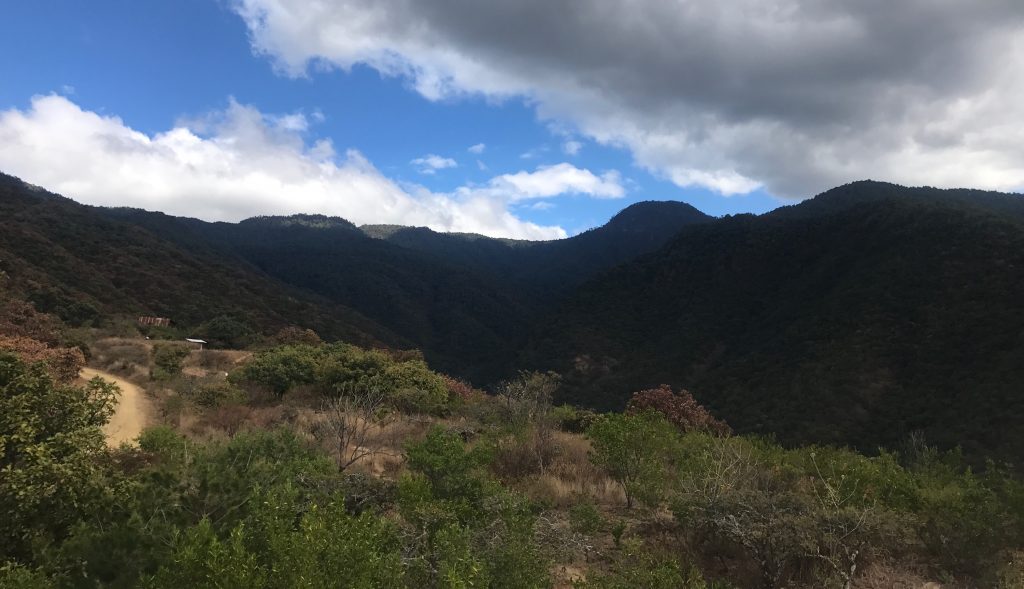 Mist billows up from the valley, swirling around the green mountains of San Miguel Suchixtepec. Standing by the snow-white superadobe house of Don Claudio, I see a kaleidoscope of alternating bright greens and dark greys, as the sun breaks through the clouds and then ducks behind them again.
Looking out over the valley, it strikes me that while this place – this mountain community reachable only by virtually impassable roads – has been there for hundreds of generations, it's now part of an economy that spans the globe.
Connectivity links the dusty mountain hamlet of San Miguel Suchixtepec to an international conservation organization, the WWF, headquartered in Washington, DC. Don Claudio's farm has the trappings of traditional farms: a mixture of livestock, produce for market, produce for the home, and a fish pond. Yet, in the nursery we see thousands of baby pines getting ready to be planted as part of a WWF reforestation effort.
And Don Claudio and his son are using a new composting technique from Japan – bokashi – that has been shown to increase soil fertility. Now, the farmers get yearly visits from students from around the globe. These farmers are practicing a trade they've plied for generations, yet now that trade is exported globally and the input is global.
Examples continue to crop up during our time in Oaxaca, like a site visit to coffee growers who also use bokashi composting–and have their beans roasted in Toronto. Or, in La Mesita, where the Park founder and director is a former Harvard professor, or in Oaxaca City, where a Japanese restaurant with that country's flag waving high above it is tucked into one of several cozy traditional neighborhoods.
As Parag Khanna remarks in his book, Connectography: "Connectivity has become the foundation for global society" (382). Never has it been truer for me than seeing it in action in Oaxaca.