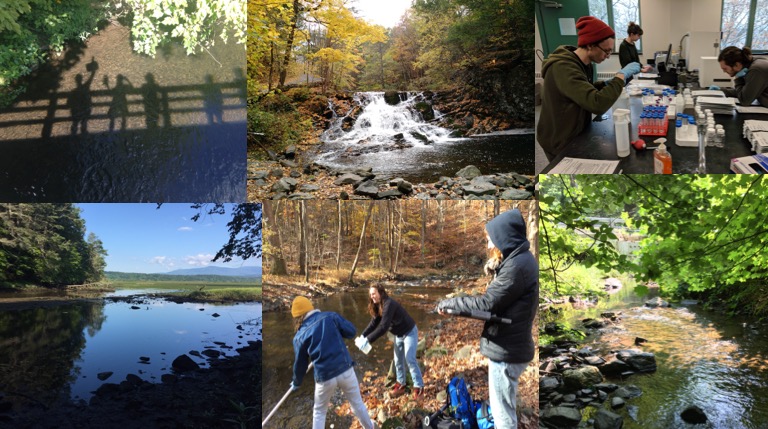 We are all connected by our need for water. We rely on water to produce the food we eat, to create the clothes we wear, and to support our daily lives. Yet we don't all share equal access to clean and safe water.
As a part of my Bard CEP experience I travelled to Oaxaca, Mexico where I saw firsthand individuals coming together to defend their right and access to clean drinkable water. Their water was at risk from drought and sewage contamination. Communities united to plant native trees and invest in water storage facilities to protect their access to water.
This inspired me to protect the water resources in my home region, the Hudson Valley.
My interdisciplinary coursework at Bard CEP has given me valuable skills, knowledge, and perspectives that I want utilize to support Hudson Valley communities, specifically surrounding water. This desire led me to my internship as the Manager of Bard's Water Lab, where I'm working with local communities to monitor their water quality.

Water Science for Water Communities
The Bard Water Lab is a cross-disciplinary research lab that brings together social and political issues with scientific study in order to create effective solutions to complex environmental issues related to water. The Bard Water Lab is a part of a larger entity known as the Center for the Study of Land, Air, and Water that works to support and research the fair and equitable management of all natural resources.
Through the Bard Water Lab, we work with two local watershed communities, the Saw Kill (Dutchess County) and the Roeliff Jansen Kill (Colombia County), to monitor their water quality. Community science provides an opportunity for watershed leaders to form relationships with community members, as well as increase community interest and knowledge about their watershed.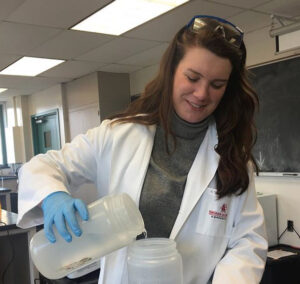 The samples that are collected by community members and Bard students on a monthly basis are analyzed for:
Sewage indicating bacteria using the EPA approved IDEXX system
Conductivity, as an indicator for salinity
Turbidity, a measure of suspended particles
Temperature, water temperature influences many other factors of water chemistry and quality
Harmful algal bloom indicators, chlorophyll a and phycocyanin
The water quality of these streams is not only important at the local level, but these two streams are also direct tributaries to the Hudson River, which supplies drinking water for seven municipalities and more than 100,000 people.
Watershed Groups: Empowering Citizens and Communities  
As the Bard Water Lab Manager, I'm also a member of the Saw Kill Watershed Community Leadership Team. I work with community members to plan and support our monthly community meetings, an experience that's taught me about the process required to address issues in a watershed on a community level.
I also get the opportunity to share the data collected in the Water Lab by giving water quality updates to the community. This gives community members access to the data that they have helped collect and a greater understanding of the factors that influence the health of the Saw Kill River.
This type of knowledge sharing provides a pathway for communication where public concerns can be shared and potential solutions from scientific experts and policy-makers can be exchanged. These interactions help local government officials to understand the issues, create goals, and implement policy solutions.
One significant project that I've worked on as a Leadership Team member is creating water security recommendations for the Town of Red Hook. These recommendations are based the scorecard project that Riverkeeper developed to help watershed communities identify their threats and risks; it was prompted by the local city of Newburgh's water crisis. That city's water supply was contaminated by PFAS chemicals from fire-fighting foam leaching into their drinking water reservoir.
Collaborative Management Strategies have Significant Positive Impacts
In order to have resilient communities and waterbodies, water management strategies must adapt to account for multiple threats and stressors. Bottom-up water governance provided by watershed groups gives citizens the ability to protect their local waterbodies and create watershed management plans. With those rights comes significant responsibility.
The Bard Water Lab works to support these community efforts by providing affordable and accessible water quality testing, informing community members about what the water quality data means, and empowering community members to take their water security into their own hands.
Check out the Hudson River Watershed Alliance to find a watershed group near you!