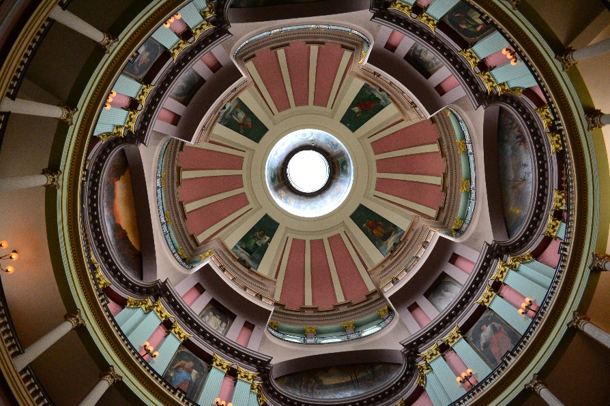 On MLK Day Weekend, the teens and staff of J-Teen Leadership traveled to St. Louis for a weekend of service. A few themes developed throughout the course of this service trip. Economic inequality. Racial segregation. Resilience. Activism. Inclusion.
On theme that stood out to me in particular was language: the phrasing of social and racial issues can make people feel empowered or disenfranchised. A teen on the trip said, "We need to change our language about social issues before we can begin to change them." And our leaders, Rabbi Susan and Mama Cat demonstrated how the use of language can make a difference in someone's life.
Language and Action for African American Jews
During Friday night service at Central Reform Congregation, Rabbi Susan welcomed and blessed a young black man who recently joined the Jewish faith and family. She changed the language of the Aaronic benediction to  include: "May God bless you and keep you as a young black man on your journey in life and within the Jewish faith." She recognized that young black men in aren't safe, are racially profiled, experience police brutality and many other forms of discrimination.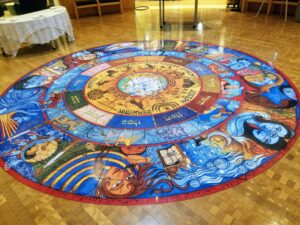 She spoke truth to power as she asked God to protect him from the terrors that he could suffer as a young black man. As Rabbi Susan blessed him, she wrapped him in tallit and gathered around him with his mother, Rabbi Randy and Rabbi Daniel to wrap him in a spiritual and physical community. This embrace meant he had people to advise him, support him and continue to fight for his rights as a black man in America.
Language and Action for African Americans Who are Underserved
MaMa Cat, the founder of PotBangerz, said, "Yes, all lives matter. But until Mines matter as much as Yours, I'm gonna be specific." Mama Cat knows the danger African Americans face in America and supports those who bring attention to these injustices. She feeds the freedom fighters, the unhoused and the underserved members in her community.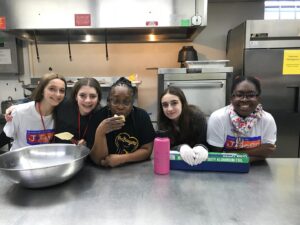 She uses "freedom fighters" instead of resisters to acknowledge her ancestors who fought for equality and to emphasize that African Americans are drawing on the strength of their ancestors to continue that fight. She uses "unhoused community members" instead of homeless to remove the stigma of needing a place to live. She uses "underserved" members of her community instead of disenfranchised because she recognizes that when they are served, they can better themselves.
She connects with community members and brings food to them at any time of the day. She travelled to Ferguson and fed the protestors who demanded justice for the death of Michael Brown and the end of police brutality against black people. In her opinion, feeding the protestors was important, so that they had the strength to stand up against racial discrimination and police brutality.
As we learned about the language and action of social and racial justice, we visited and spent time with the elderly at the nursing home.  We volunteered to clean and paint a space within the church that would become a community space.
Language and Action for the Climate
Meanwhile, in New York at the Westchester Reform Temple, at J-Teen Leadership's local event for the MLK Day of Service, teens of all faiths sorted medical supplies to be shipped to countries experiencing natural disasters. The teens also learned language to address elected officials about community resilience to climate change, cleaning up local waterways, and climate change initiatives.
What's Next for Me and J-Teen
While preparing the material for letter writing for MLK Day in New York, and for the Shabbat morning service in St. Louis, I learned to frame environmental issues using framing methods from policy and the Jewish values of justice, repairing the world, love of humanity, and understanding.
Now that MLK Day of Service is completed, the planning begins for a county-wide river cleanup in Westchester. During the cleanup, educators from local environmental organizations will teach the teens about the history of the area they live in and how it needs to be cared for.