The Hudson Valley—home to the Bard Center for Environmental Policy, some of New York State's most beautiful views, and your dear author—is a changing region in 2021.
The Valley is seeing an influx of new residents from New York City and other urban centers around the Northeastern U.S. People are fleeing dense population centers and (literally) heading for the hills—not only due to COVID-19 fears, but also because of their perceptions that the Hudson Valley is a place where people can reconnect with a sense of place and nature.
Just like the Hudson River School's romanticist painters of the 1850s and the countercultural hippies who flocked to Woodstock for the music festivals of the 1960s, a representative modern movement towards the outdoors has many former city slickers flocking to NYC's upstate backyard. From Amenia in Dutchess County to Zena in Ulster County, it's hard not to notice all the new city folk in the Hudson Valley.
That's especially true when you visit a place like Poet's Walk: a beautiful and scenic 120-acre park overlooking the Hudson River just down the road from Bard CEP's Annandale-on-Hudson campus. Let me put it this way: good luck finding a parking spot at the trailhead. Since open spaces like Poet's Walk are a significant draw for many of our region's new residents, they're obviously seeing some of their highest rates of use—ever.
Poet's Walk Park is owned by Scenic Hudson, a Poughkeepsie-based land trust that operates across the entire Hudson Valley region. Rocci Aguirre—Scenic Hudson's new Director of Policy, Advocacy, and Science—is well aware of the overuse issue.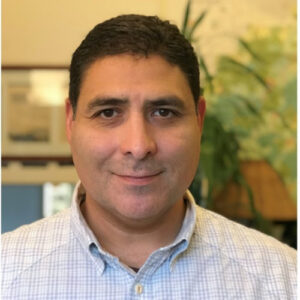 "There's clearly going to need to be a way to account for and address overuse of open spaces," he reported in an interview we shared this past week. When it comes to the usage of lands owned by Scenic Hudson, "COVID has rewritten the rules on so many things, and has shifted the game on so many ways, that I think we're just starting to understand or get a handle on what the impacts are going to be" to the Valley's open spaces.
But for these new arrivals from the city, according to Rocci, "there's a real opportunity to engage around how to work with the public to safeguard the places that are special."
Serving the Mid-Hudson Valley Region, Scenic Hudson has preserved over 45,000 acres of various habitat types, from active farmlands to endangered riparian tidal wetlands, across nine counties. They have protected much of this land—farms, woodlands, wetlands, and shoreline along the Hudson River and its tributaries—with a vision for landscape-scale land conservation in mind, all with an overarching climate change focus. Rocci joined the Scenic Hudson team only a few months ago, bringing with him experience working with national names like Trout Unlimited and the National Parks system.
While fighting climate change using nature-based solutions like carbon sequestration in agricultural operations are big parts of Scenic Hudson's current work and future plans, renewable energy infrastructure projects present a potential conflict with the "viewshed" they are also aiming to protect. Citing a vision of nature from the classical Emersonian point of view, many people who enjoy the Hudson Valley's beauty are opposed to solar or wind projects that may tarnish the sense of wilderness that the Valley imparts.
Managing this conflict is an ongoing struggle—one that Rocci was keenly aware of.
"Most of my career has been built around working in incredibly scenic areas … it's a challenge, and it's one of the largest challenges I see facing the environmental field now," he said. "Conservation has typically prioritized those unblemished viewsheds, and has really tried to prioritize the habitat component and landscape connectivity elements of open space. But I think there is a real tension around, how do you now look at a landscape that now is going to need to change?"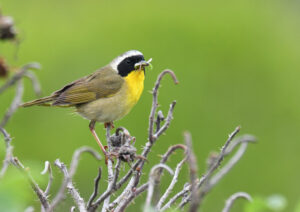 But no one ever said that leading on climate was going to be easy, and Rocci knows that the climate crisis has put organizations like Scenic Hudson in a tough spot. He referenced former DEC Commissioner Joe Martens, who now heads up the huge—and hugely controversial—New York Offshore Wind Alliance, which is seeking to install hundreds of 500-plus-foot wind turbines off the windy south fork of Long Island. While these turbines will eventually produce enough clean power to meet the demands of more than one million New York homes, incidental takes of migratory songbirds and shorebirds will be incurred by this new infrastructure.
As a certified bird nut, I pressed Rocci on this difficult question. When it comes to the conflict between incidental takes of wildlife and utility-scale renewables, "if we don't address the larger climate change issue … [it] poses wide-scale impacts to populations of birds," he replied, invoking the long-term systems thinking that one gains after a decades-long career in the field of conservation.
"That conversation that needs to happen now, particularly around climate response and renewable energy…we really are trying to make sure, to the extent we can, that we make these the best projects they can be on multiple levels," Rocci said. "That's where we hope to be a leader, especially in the Hudson Valley if not in the Northeast or across the country."
On these and other issues, Scenic Hudson is a regional and national leader. Helmed by experienced folks like Rocci Aguirre, they're an organization that's poised to help the Hudson Valley come out ahead, even at a time of uncertainty due to climate change, demographic changes, and COVID-19.