Kingston, New York, like many other cities across the country (and across the world), is facing a housing crisis of ever-increasing proportions.
This year, a Housing Action Plan generated by Ulster County, the NY county in which Kingston is located, revealed that nearly one-third of the County's homeowners and half of its renters live in housing that is unaffordable to them—and that a significant portion of County residents spends more than 50% of their income on housing.
This information did not come as a shock to residents, many of whom are steadily being priced out of their own neighborhoods.

The problem has only been made worse by the Covid-19 pandemic, which has cost many Kingstonians their jobs and is attracting wealthy NYC residents in search of an escape from the crowded City. As housing prices continue to rise and wages remain stagnant, local policymakers and activists are scrambling to find solutions to the worsening crisis.
Accessory dwelling units offer an equitable and sustainable solution
In addition to more traditional approaches to expanding the affordable housing supply in Kingston, housing justice activists and policy makers are turning toward alternative solutions. A novel approach that is gaining traction is the promotion of accessory dwelling units (ADUs), also called accessory apartments, which are secondary dwellings on the same property of a single-family home (either detached or attached).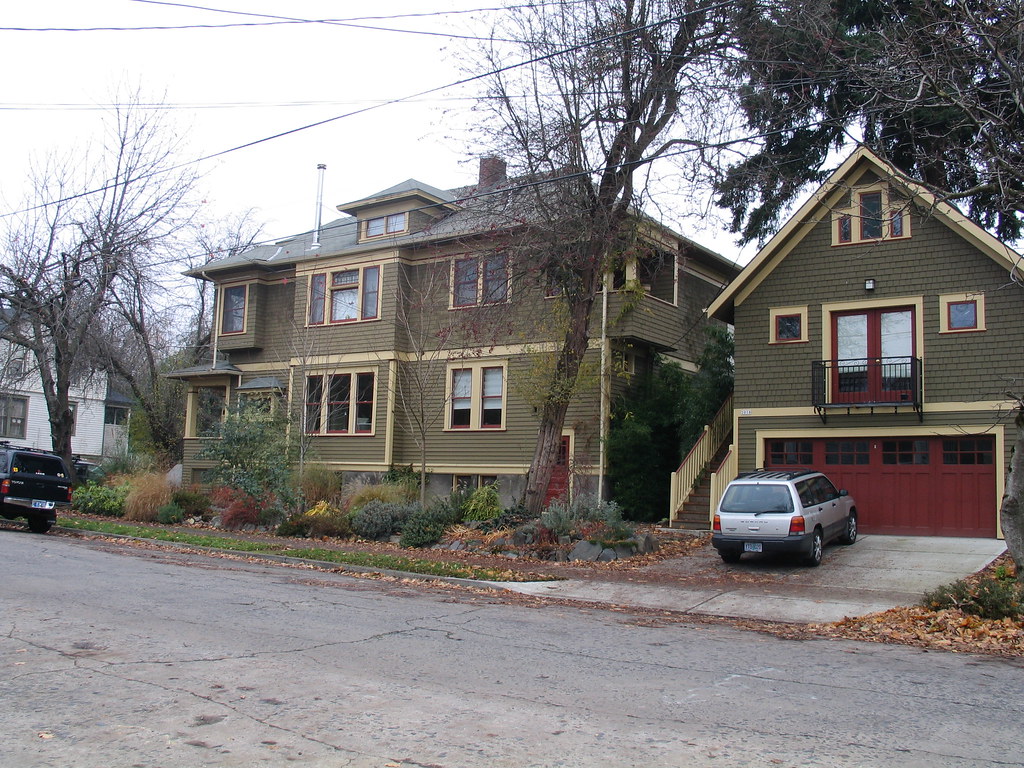 The unique and adaptable design of an ADU makes it suitable for penetrating neighborhoods that may normally have been inaccessible to lower income families.
ADUs can take many different forms, such as an attached apartment, a detached tiny house, or an addition to a separate garage. They can also be built to preserve the character of the original property and neighborhood, which can avoid the not-in-my-backyard (NIMBY) community opposition that often blocks multifamily affordable housing proposals.
Residents of these neighborhoods may be further incentivized to support ADUs for their ability to generate rental income. This can allow lower-income families access to neighborhoods with a broader range of resources and amenities, such as better public schools, larger green spaces, and parks. 
Additionally, ADUs can contribute to sustainable development by increasing the density of suburban spaces. When paired with walkable transit hubs, this can lead to more efficient use of municipal infrastructure, reduced commute times, and increased physical activity.
ADUs are also compatible with sustainable design features such as solar energy and compostable toilets that can help owners avoid the expenses of hooking the ADU up to the existing energy grid and wastewater system.
Despite the many benefits, barriers exist to the construction of ADUs in different municipalities. The most significant barriers arise in zoning codes and permitting requirements that discourage or prevent owners from constructing ADUs.
For instance, zoning codes across the different municipalities in Ulster County have widely different rules regarding the construction of ADUs that can create financial and administrative barriers to ADU construction. Like many other municipalities, the City of Kingston currently allows ADUs in one family residence districts with a host of restrictions on size, parking requirements, owner occupancy, and more. These restrictions can increase the cost and time of ADU construction, and they can even block construction altogether. 
In order for ADUs to be fully utilized as a sustainable and equitable solution to Kingston's housing crisis, zoning codes will need to be adjusted to alleviate some of the current barriers to ADU construction. 
What you can do to make your neighborhood more ADU friendly
The Kingston Common Council is currently working on updating the city's zoning code, which creates a window of opportunity for community members to push for changes that will increase the supply of affordable housing in Kingston.
If you would like to see more ADUs in your neighborhood or if you are thinking of building an ADU on your own property, you can attend Kingston's Planning Board meetings to encourage the Board to adjust the zoning code to be more friendly to the construction of ADUs. 
This might mean encouraging the Board to allow ADUs in all residential zones. It could also mean removing financial and administrative barriers such as expensive permits and parking requirements.
Additionally, you can advocate for the creation of incentive structures for building ADUs, which has been done in Santa Cruz, CA. Some examples of incentive structures could be technical assistance in the construction process and loan programs.
It will take significant pressure from the community in order to transform the affordable housing landscape in Kingston. Making Kingston ADU friendly can play an important role in tackling the housing crisis.