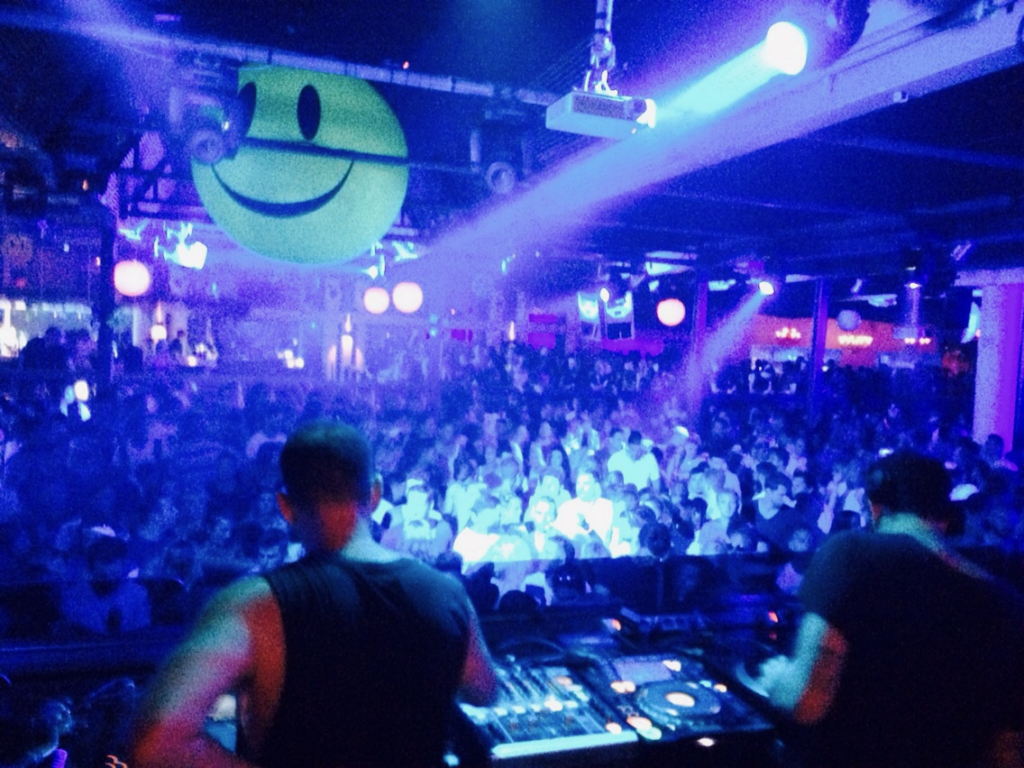 In 2019 I took over a hundred flights.
It sounds crazy looking back after a year grounded by the pandemic. It also feels irresponsible after I spent that year at home studying climate science and policy at Bard College's Center for Environmental Policy. But as a dance music DJ and producer, I've made my living taking flights to gigs for over a decade.
And I'm not alone. According to a recent study by Clean Scene, Resident Advisor's top 1000 DJs emitted 35 million kg of CO2 from air travel in 2019. That's equivalent to 20,000 European Union households' annual electricity consumption.
Since I hit the road in 2009, I've made it to six continents and too many countries to count. Along the way, I built lifelong friendships, ate local food, and learned from new cultures and communities.
Looking back, I wouldn't trade these experiences for anything, but looking forward to what life after the pandemic will be, it's clear to me that I can't just go back to my old life. This is the blessing and the curse of COVID-19. My whole identity and way of life has been upended, but it's given me the time and space for reflection and growth.
And my experience appears to be a microcosm of the broader dance music industry. Not only have artists had more bandwidth, but so have our agents and managers, and the promoters who organize festivals and parties.
Around Earth Day 2021, the music industry launched a slew of new initiatives aimed at taking on climate change:
In fact, even before the pandemic hit, it was starting to feel like the dance music industry was reaching a critical mass for climate action. Around 2015 I started working with an organization called DJs For Climate Action, and by 2019 it really started to feel like a movement.
Bye Bye Plastic set out to remove single use plastics from the music industry and Music Declares Emergency enlisted big names to remind us that there's "No Music On A Dead Planet." It makes sense—dance music was born as a subversive movement of marginalized people. It's in our DNA to progressively push towards positive change.
Are we on the right track? Or is everyone just jumping on the green bandwagon?
I don't want to take anything away from all these positive initiatives. Implementing green riders, pushing for "net negative" emissions, forming task forces, and raising funds are all essential steps toward addressing the industry's impacts on the climate.
But we need to get to the heart of the problem.
Artists don't make money from selling music, agents and managers don't get paid when DJs participate in their local communities and fans want to see international DJs. The entire infrastructure has been built around DJs traveling to gigs.
If we want real change, we need to grow alternative ecosystems that can sustain artists, build local scenes, and engage our communities in climate action.
So what can we do?
Artists and music industry folks can take responsibility for our impacts

. It's not easy to admit that our emissions are significantly higher than they need to be and then continue to travel, but if we're honest with ourselves and our communities we can create dialogue and momentum for real change.

In order to be leaders in this space we need to do the work.

 Read, learn, listen. Use our platforms to set an example, educate and inspire our communities about climate action. We also can take action by playing more local shows and when we do tour, optimize our routing, stay in regions for longer and take more trains.

Music lovers can support artists via alternate revenue streams like livestreaming, subscription communities or direct sales

. Until there are viable replacements for touring revenue, it's going to be difficult to ask artists to spend less time on airplanes. Making a living as a musician is already difficult and cutting out our main source of revenue makes it that much harder, as we have seen with the pandemic. By engaging with new platforms that support artists more directly you can help build new ecosystems that reduce artists' need to travel.

Artists, promoters, dancers, listeners and fans can work together to nurture local scenes and communities.

If we all show a commitment to local artists, venues and festivals there's much more financial and cultural motivation for artists to play local and regional events and promoters to book local artists. Maybe even more importantly, by building stronger local communities we can address issues around climate, sustainability, equality and inclusion together as a united force for change.