We met Señor Juan José Consejo, Director of the Institute of Nature and Society of Oaxaca (INSO ), again on a cool morning in the mountains above the central valley. Upon stepping out of the van I immediately noticed the contrast between the urban center of Oaxaca de Juarez and the steep rural hillside where I now stood. My eyes caught the contrast between the vegetated plot in front of me and the bare hillsides to either side. El pedrogal literally translates to "place of rocks" however the new meaning it carries is far from a rocky, barren landscape. What lay in front of us was vegetated and lush, even in the dry season!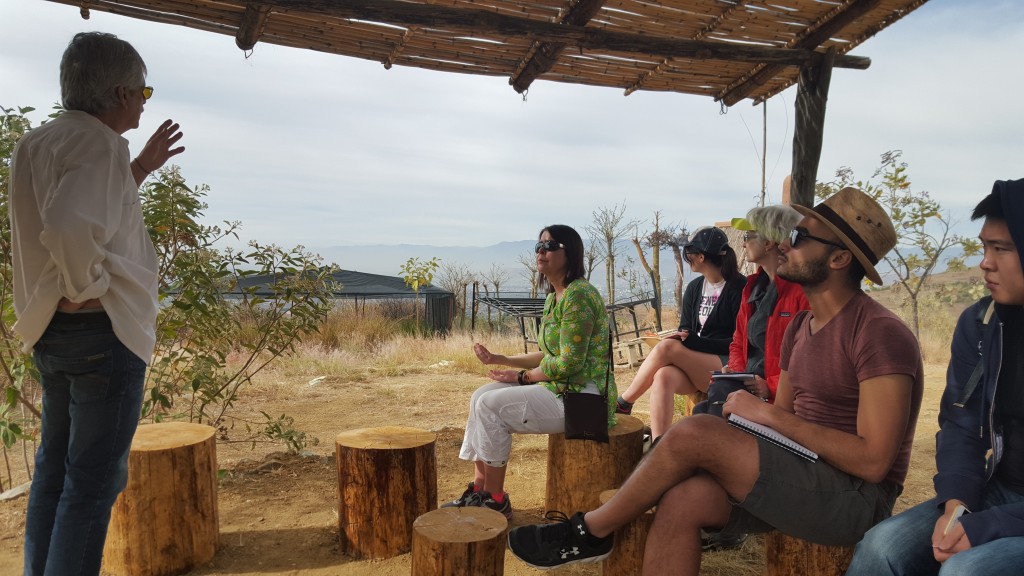 Before receiving a tour, we sat down with Señor Consejo to learn of the project´s background and vision. El Pedregal is first and foremost a permaculture demonstration site and living laboratory for INSO, but what makes this site particularly impressive is the collaborative nature under which it was born. El Pedregal is one of several pilot projects under the Aguaxaca project which invites participation from communities, civil society, and government. The vision here is to create a living, working model for sustainability in the central valley, that will educate and demonstrate techniques for sustainable food production, environmental research and stream restoration, and water management. Señor Consejo introduced El Pedregal as a model to, "restore water balance in the central valley."
Oaxaca´s access to consistent and clean water is marred by an excess of "fast-water," which is essentially sediment- and microbe-laden surface flow that does not permeate below ground to be filtered and stored. Water management at El Pedregal has thus come to incorporate "slow-water" in it´s design from rainwater capture systems and constructed retaining pools to grey-water fertilizer and dry sanitation systems.
Integrating water management techniques is only the start at El Pedrogal. The site also contains a permaculture botanical garden (complete with native agave and nepalé), passive water heating and transportation, composting, tilapia farming, certified organic greenhouses, traditional building material structures, rehabilated riparian streams, traditional cooking and food-storage facilities, and an incredible view of the central valley all on just 3.5 hectares (roughly 8 acres). This view has transformed significantly in recent decades that now grows increasingly urban at a rate of about 100 hectares per year. The pace of urbanization has vastly outpaced the supply and sustainability of water provisions.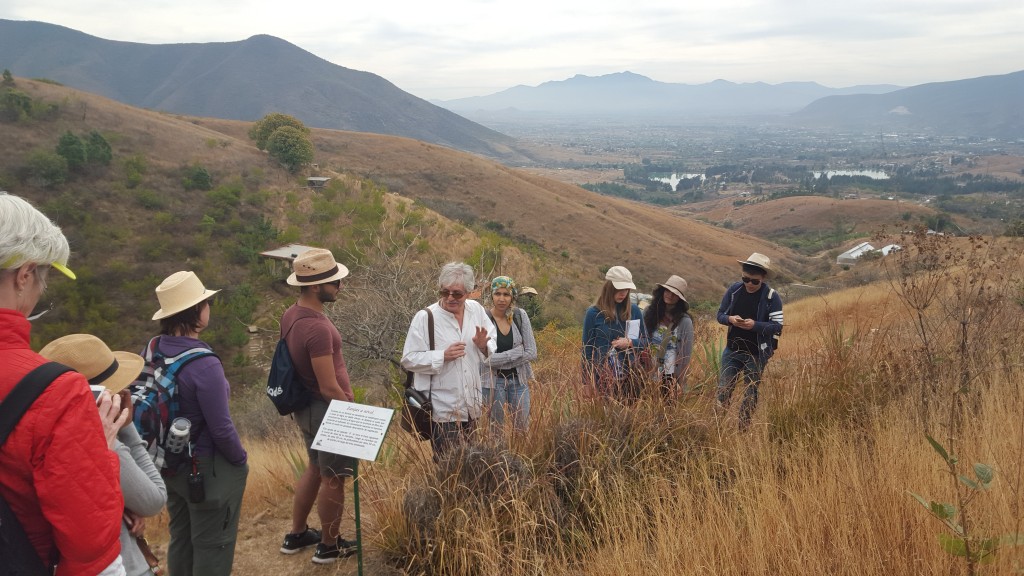 Places like El Pedrogal important to finding solutions to a mounting water-quality problem. Upland areas of forest and riparian habitat are vital to providing the down-slope city with clean water. A goal of el pedrogal is to show that agricultural, economic, and sustainable living is attainable and can play a role in planning a more vibrant, healthy Oaxaca.