The national initiative pairs college students from across the state with key decision makers and legislators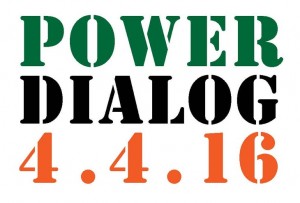 Penn State faculty and students from University Park are collaborating with several other Pennsylvania institutions and the Pennsylvania Environmental Resource Consortium (PERC) on the PA Power Dialog — one of 30 Power Dialogs being held in state capitals across the nation. The Power Dialog brings together college students, regulators and legislators to discuss state-level implementation of the federal Clean Power Plan. Pennsylvania's Power Dialog, organized by Dickinson College's Center for Sustainability Education, will be held from 9:30 a.m. to 4 p.m. Monday, April 4, at the State Museum in Harrisburg.
The goal of PA Power Dialog is to give Pennsylvania college and university students the opportunity to share ideas with one another and with state officials, about opportunities, challenges and responsibilities for taking action on climate change.
"The fundamental notion behind the Power Dialog is that students must be at the table when implementation of the Clean Power Plan is being discussed," said Susannah Barsom, director of academic programs at Penn State's Sustainability Institute. "They, of all people, should be considered key stakeholders in this process."
The Clean Power Plan is a set of new rules established by the U.S. Environmental Protection Agency in August 2015 for electric power plants that are designed to reduce climate-changing carbon emissions. The plan allows each state, including Pennsylvania, flexibility to establish its own implementation plan for meeting the federal standards. It is estimated that when fully implemented in 2030, the Clean Power Plan will cut national carbon pollution from the electric power sector by 32 percent. Despite a recent stay by the U.S. Supreme Court, the Pennsylvania Department of Environmental Protection is in the process of developing a State Implementation Plan for Pennsylvania.
Neil Leary, director of the Center for Sustainability Education at Dickinson College is the lead organizer for Pennsylvania's Power Dialog event.
"Pennsylvania and other states have important decisions to make about implementing the federal Clean Power Plan, a central piece of the U.S. strategy for combating climate change," said Leary. "Power Dialog gives college students a voice in that process."
"Our students have an important role to play in determining our own, our nation's and our world's energy future," said Peter Buckland, academic programs fellow at Penn State's Sustainability Institute. "We think this is a fantastic way for us to be engaged citizens."
Buckland and Barsom are bringing their class on Foundations of Leadership in Sustainability (SUST 200) to Harrisburg for the event.
Power Dialogs are planned for 30 states, with the support of the Center for Environmental Policy at Bard College. Thousands of college and university students will be participating. Andrew Revkin of The New York Times calls the events, "an exciting effort to mesh learning and civic engagement around the nation's efforts to curtail power plant emissions of carbon dioxide, the main human-generated gas contributing to global warming."
The program includes a keynote address by Department of Environmental Protection (DEP) secretary John Quigley; opening remarks by Robert Altenburg, director of the PennFuture Energy Center on Enterprise and the Environment; three student panel discussions to present student work and viewpoints; a panel of state regulators and legislators to discuss opportunities and challenges for implementing the Clean Power Plan; and small-group roundtable discussions. Joining Quigley and Altenberg will be Rep. Greg Vitali of the 166th district (Delaware and Montgomery counties) and democratic chair of the Environmental Resources and Energy Committee; Gladys Brown, chair of the Public Utility Commission; and Patrick McDonnell, director of Policy for DEP.
Representatives from Dickinson College, Penn State, Widener University School of Law, Ursinus College, Millersville University and Villanova University are on the planning committee for the PA Power Dialog; approximately 200 students from these institutions and Allegheny College, Bucknell University, Messiah College, Moravian College, Shippensburg University and Susquehanna University will be participating.
More information about Pennsylvania's Power Dialog event and others across the nation, is available online at http://blogs.dickinson.edu/papowerdialog/.
About the Pennsylvania Environmental Resource Consortium (PERC)
PERC is an association of over 60 Pennsylvania colleges and universities that share knowledge and take action towards a sustainable future.  PERC hosts an annual conference for members, an annual student sustainability summit, and numerous workshops, webinars and events that promote and support sustainability education, sustainable campus operations, and sustainable communities. More information can be found online: pagreencolleges.org.
Originally published on March 22, 2016 at news.psu.edu.
Media only: Interviews with Pennsylvania's Power Dialog organizers can be arranged by contacting Christine Baksi, director of media relations at Dickinson College, [email protected] or 717-245-1289.