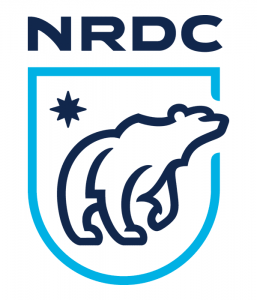 The Natural Resources Defense Council (NRDC) is a national environmental non-profit organization that has worked "to safeguard the earth—its people, its plants and animals, and the natural systems on which all life depends" since its foundation in 1970. NRDC draws on the expertise of lawyers, scientists, and policy advocates, as well as from its growing membership and online activist community of over two million people. The interdisciplinary approach through which the organization takes action has made, and continues to make, NRDC one of the country's most effective and successful environmental organizations.
NRDC operates over a dozen programs to ensure that its advocacy reaches a broad range of critical environmental issues. I currently have the pleasure of interning with NRDC's Land & Wildlife Program, which works "to deliver maximum systematic change: to protect key pieces of larger landscapes, preserve species that leverage broad gains in biodiversity and ecosystem health, or drive policy solutions that will have widespread effects, particularly relating to climate change."
To help achieve some of its goals, NRDC established the Dirty Energy Team within the Land and Wildlife Program to help protect wildlands, wildlife habitat, and nearby communities from fossil fuel extraction that significantly contributes to climate change and results in adverse impacts on wildlife, the environment, and public health. NRDC produced two reports (first, second) in 2007 to address the ways in which we need to hold the fossil fuel industry accountable for its devastating impacts on our planet. In addition, NRDC works to promote more sustainable, cleaner energy solutions. Recently, NRDC was instrumental in negotiations with California energy utility PG&E to phase out nuclear reactors in favor of clean energy development.
My Role at NRDC
As the Research and Policy Intern for the Land & Wildlife Program and the Dirty Energy Team in the Washington, D.C.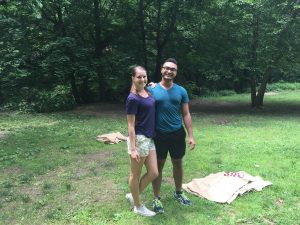 office, I have a number of research responsibilities. The majority of my research has focused on federal environmental policy. Because of my interdisciplinary graduate coursework at the Bard Center for Environmental Policy (Bard CEP) at Bard College, I am well equipped to work with NRDC attorneys, scientists, and policy experts. It is a pleasure to fulfill my Bard CEP extended internship requirement with NRDC.
Past Projects
•  I followed the recent trends of coal company bankruptcies and the implications of self-bonding—a now recognized flaw within the current framework of the Surface Mining Control and Reclamation Act of 1977—which essentially removes coal companies' legal responsibility to set money aside to pay for reclamation once production stops. This means that taxpayers will likely foot the bill. I contributed that research to support NRDC comments.
Current Projects
•   I am contributing to NRDC comments on the scoping of the Bureau of Land Management's (BLM's) first Programmatic Environmental Impact Statement (PEIS) on the Federal Coal Program since the 1980s. Within my first couple of days at NRDC, I was able to use skills learned from my policy, law, economics and GIS courses during my first year at Bard CEP. Because a PEIS for federal coal has not been completed in almost forty years — and the one that was compiled didn't include climate change variables — it important for me to analyze other more recent programmatic assessments to use as case studies. It has been great to learn about the types of data that are required in a PEIS and what are considered out of the scope of a programmatic assessment under the National Environmental Policy Act of 1970.
•   I am also collecting and analyzing oil and gas inspections data to evaluate and compare the budgetary priorities of BLM over time. This research is new territory, and it required me to learn to read federal budgets and understand how budget reallocation works. Because this type of information isn't always centralized in a single spreadsheet, I will need to read through individual budget documents in order to collect data.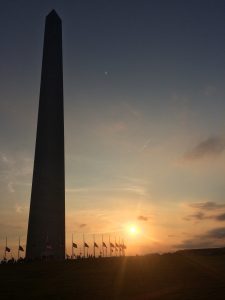 Valuable Experiences 
Within the first month of my internship, I have been grateful to actively participate in my team's weekly and monthly meetings and consult experts from governmental agencies and other NGOs. It has been wonderful to work closely with my colleagues at NRDC on my projects and experience how policy analysis and advocacy work in the field. It is exciting to see how my interdisciplinary education with Bard CEP aligns with NRDC's approach to advocacy. I can already begin to formulate a number of topics for my final master's capstone thesis because of my experiences here. NRDC is an incredibly welcoming and vibrant place to work, and I look forward to the rest of my internship here.