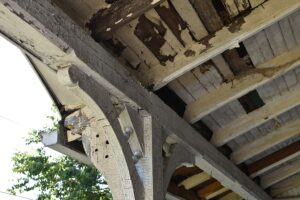 Under the crown molding and charming window sills of your historic upstate New York home may sit a dark secret: lead paint. The antique aesthetics of older homes lend to their charm, but they also lend to the ever present problem that is lead poisoning.
Upstate New York, in particular, has high amounts of older housing stock. In Westchester County, for example, 85% of its homes were built before the ban of lead paint in 1978. As a result, many of these buildings still contain lead-based paint, which can flake off and contaminate the environment.
What is Lead Poisoning?
Lead can enter the body through ingestion or inhalation. Fragments from chipped or peeling paint can easily become fine enough to become inhaled. Further risk is posed to children, as lead paint can have a sweet taste, which makes young children want to lick it or put lead chips in their mouth, leading to ingestion. 
There is no safe threshold for lead contamination. Even a minor amount of exposure can put people at risk. High levels of lead exposure can cause seizures, coma, and even death. Though low level exposure may not cause noticeable symptoms, it's now known that any amount of lead can cause significant issues with nervous and renal systems.
Children and elderly people are especially vulnerable to lead's physical and cognitive impacts impacts, such as: 
lowered IQ

loss of motor function

speech and hearing impairment

slowed growth
Disproportionate Effects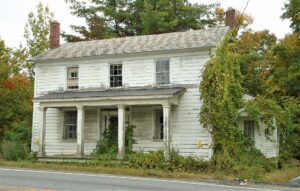 Though lead is an equal opportunity poison, it poses a specific threat vulnerable populations. Lead paint contamination has been shown to disproportionately affect low-income communities and communities of color. These populations are often living in the older, run-down buildings and homes that are more likely to contain lead-based paint.
According to the New York State Department of Health, upstate New York counties like Orange County, Albany County, and Westchester County see markedly high rates of BIPOC children with elevated levels of lead present in their blood. And 2020 reports found that Black children in Syracuse were twice as likely as their white counterparts to have high lead blood levels. 
This disproportionate effect is being worsened in upstate New York by COVID-driven gentrification.
Gentrification in Upstate New York
48,642 people moved out of New York City and into the Hudson Valley between 2019 and 2020. This massive migration took place as a result of the COVID-19 Pandemic. While this sudden interest in upstate New York has been encouraging to some, to many others, it poses a risk of displacement. As gentrification continues to reshape upstate communities, low-income and BIPOC families are being forced into older homes that are more likely to contain lead paint because they cannot find safe, affordable homes elsewhere.
As housing becomes scarcer in upstate New York, families are having to make the difficult decision to stay in unsafe, lead-exposed homes. Landlords are frequently found to be unresponsive when it comes to lead paint remediation, leaving renters at risk. With few other housing options, many are left with nowhere else to go.
Kick the Can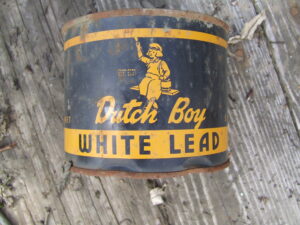 Recent legislation may help mitigate the harm that lead exposure is causing to New York Residents. In 2016, Senator Schumer proposed funding to provide federal tax credits to help Westchester and Hudson Valley homeowners get rid of lead hazards in their homes, and by 2019 a total of $304 million in funding was secured from the federal government to address the lead paint issue.  In 2020, Senator Kennedy sponsored a bill to provide up to a $10,000 tax credit for lead remediation, but this bill has yet to been passed. 
Although this legislation is helpful in the fight against lead, it does not adequately address harms to vulnerable communities. Renters are still at risk, and with the rise of gentrification there needs to be a more holistic approach to preventing lead poisoning. Increasing education around the risk that lead paint poses as well as working to fund remediation processes that renters can access have been pointed to as possible solutions.
Fresh Coats and Fresh Starts
In response, multiple municipalities in upstate New York are currently working to solve the problem of lead exposure, with many focusing on the vulnerable renters who have been unfairly subjected to this risk.
Albany has rolled out a program geared towards protecting pregnant women and children that will cover up to $20,000 of lead paint testing remediation at no cost to homeowners or landlords.
In Syracuse, a Lead Hazard Control Program has been working to bring free lead testing and grants for lead removal to renters and homeowners alike.
Expert consultation is needed to confirm lead exposure and presence, but you can check to this map created by the Washington State Department of Health in conjunction with Vox Media to see what the level of lead exposure risk is near you. If you're worried about lead paint in your own home, you can also check the CDC's directory of State and Local Programs to see what options for testing and removal might be available for you to access.