Bard Debate Union and West Point Debate Prison Abolition vs. Reform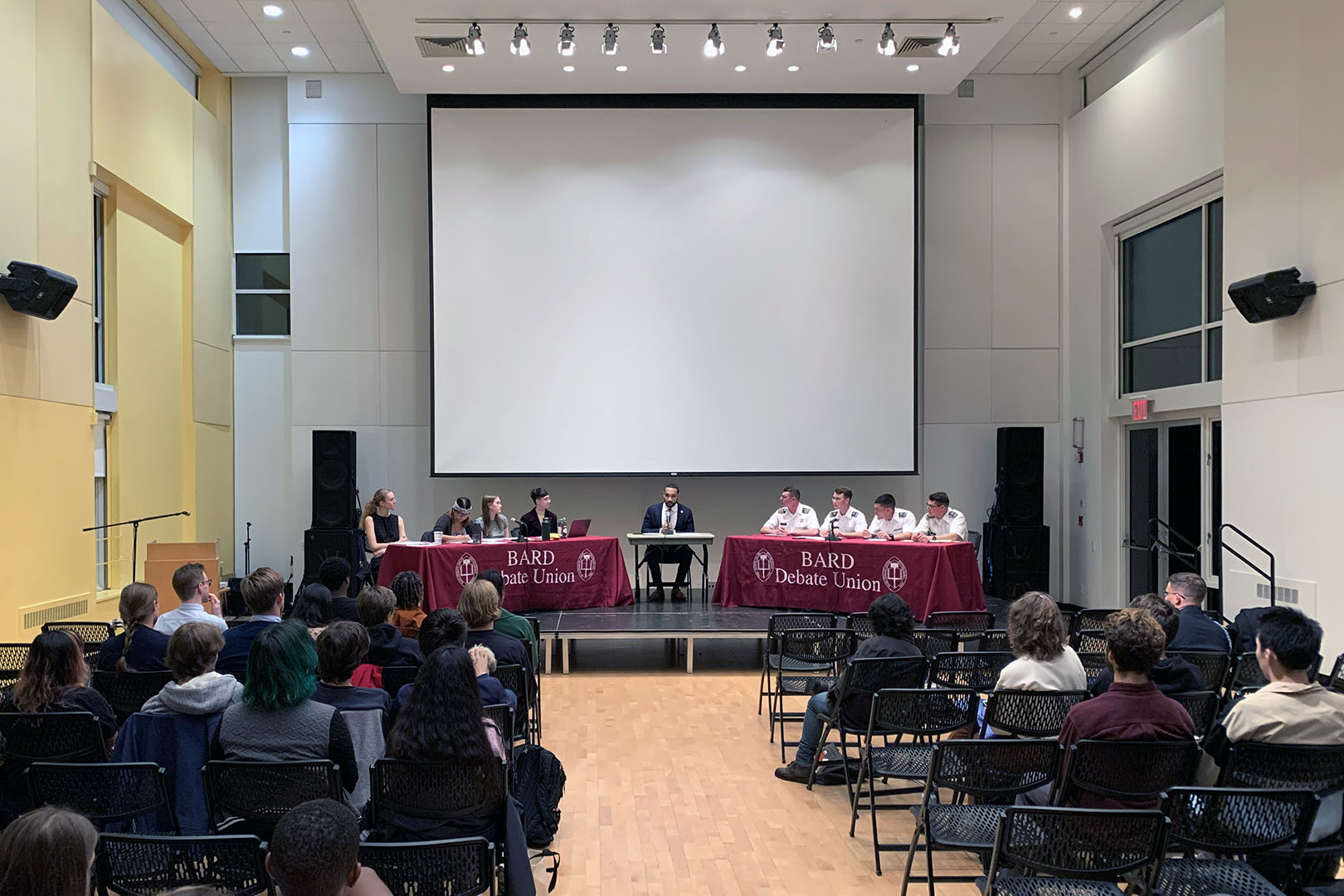 On Monday, October 7, four cadets from the United States Military Academy at West Point joined four members of the Bard Debate Union for a public debate on whether the U.S. prison system should be abolished or reformed. The debate served as an opening event for the annual Hannah Arendt Center Conference, "Racism and Antisemitism," which takes place Thursday and Friday, October 10–11. West Point argued in favor of prison reform, while the Bard team argued in favor of abolishing prisons, drawing upon key arguments about institutionalized racism and criminal justice from Michelle Alexander's
The New Jim Crow: Mass Incarceration in the Age of Colourblindness
.
The debate was moderated by Dyjuan Tatro '18, a Bard alumnus who began his college career with the Bard Prison Initiative while incarcerated, completed his degree at Bard College in Annandale, and now serves as BPI's government affairs and advancement officer. Dyjuan was also a member of the famous
BPI Debate Union
team that
defeated Harvard in 2015
and is featured in the upcoming PBS documentary
College Behind Bars
, directed by Lynn Novick and executive produced by Ken Burns. This four-part series follows a dedicated group of BPI students as they pursue their educations while incarcerated. The film is currently in previews and will air and stream on PBS on November 25 and 26.
Post Date:
10-08-2019