Annual Bard Fiction Prize Is Awarded to Akil Kumarasamy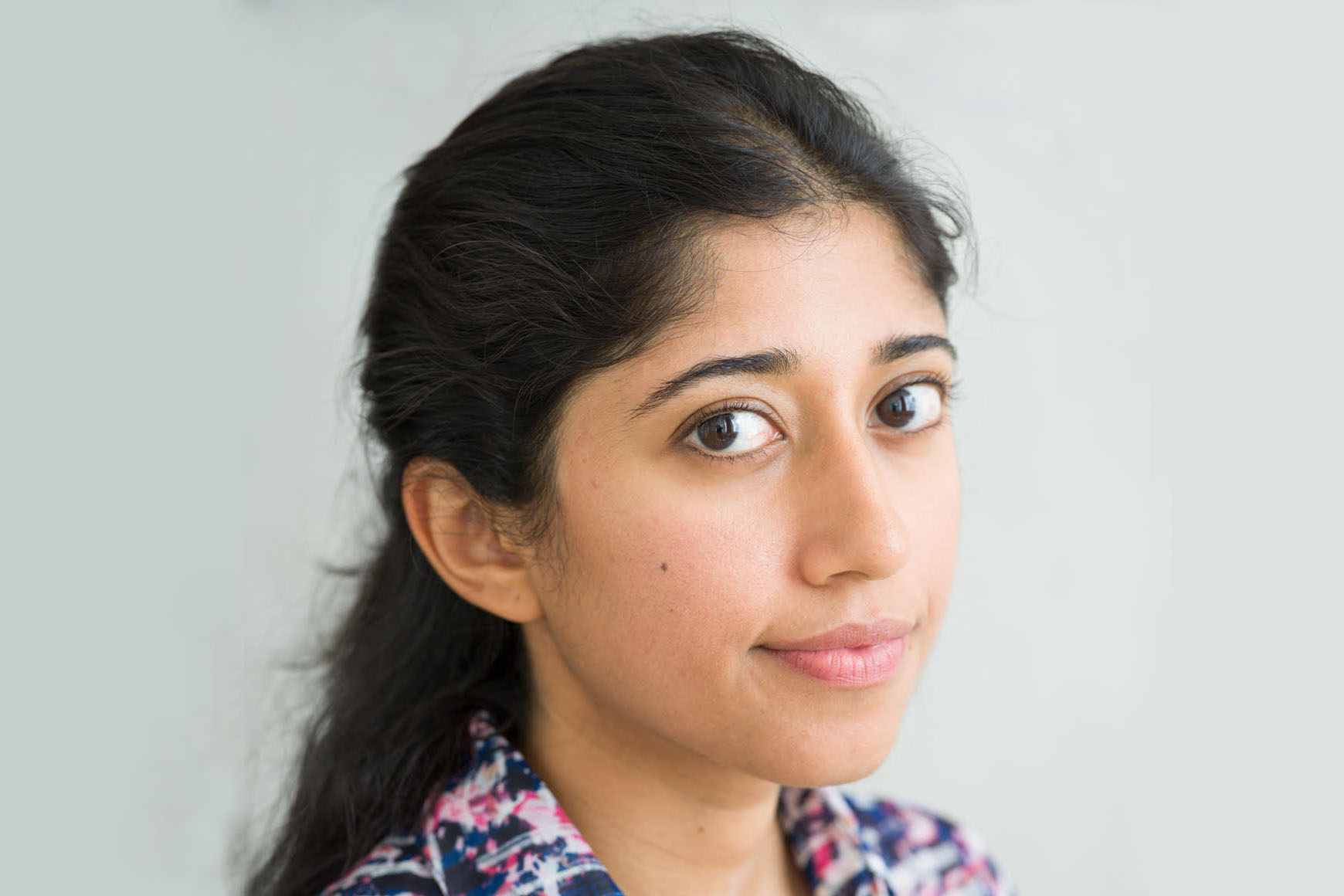 Author
Akil Kumarasamy
has received the
Bard Fiction Prize
for her debut story collection,
Half Gods
, (Farrar, Straus and Giroux 2018). Kumarasamy's one-semester residency at Bard College is scheduled for the 2021–22 academic year, during which time she will continue her writing and meet informally with students. Kumarasamy will give a public reading at Bard during her residency.
"Akil Kumarasamy's
Half-Gods
is a breathtaking debut by one of those rare writers whose compassionate understanding—in this case, a multigenerational family with a frayed, crazy-quilt history—is matched by the narrative gifts necessary to bring her tales to life," writes the Bard Fiction Prize committee. "While each individual story in this inventive collection is told in vivid, lusciously worded, image-rich prose, the overarching symphonic whole has—much like Jamaica Kincaid's first book,
At the Bottom of the River
—the sweep and scope of a novel. What Kumarasamy has given us with
Half-Gods
is ultimately a meditation, as most great stories are, on time, memory, and hope for the future."
"I'm very excited to receive the Bard Fiction Prize and to be part of the Bard community," said Kumarasamy. "This has been such a whirlwind of a year, and, during these very uncertain times, I'm grateful for the support and the committee's belief in my work. Really thrilled by the opportunity."
Akil Kumarasamy
is a writer from New Jersey and the author of the story collection,
Half Gods
, published by Farrar, Straus and Giroux in 2018, which was named a
New York Times
Editors' Choice, and was the recipient of the Story Prize Spotlight Award and a finalist for the PEN/Robert W. Bingham Prize for Debut Short Story Collection. Her work has appeared in
Harper's Magazine
,
American Short Fiction
,
Boston Review
, among others. She has received fellowships from the University of East Anglia, the Provincetown Fine Arts Work Center, Yaddo, and the Schomburg Center for Research in Black Culture. She is an assistant professor at the Rutgers-Newark MFA program and her debut novel,
Better Humans
, is forthcoming with Farrar, Straus and Giroux.
The creation of the Bard Fiction Prize, presented each October since 2001, continues Bard's longstanding position as a center for creative, groundbreaking literary work by both faculty and students. From Saul Bellow, William Gaddis, Mary McCarthy, and Ralph Ellison to John Ashbery, Philip Roth, William Weaver, and Chinua Achebe, Bard's literature faculty, past and present, represents some of the most important writers of our time. The prize is intended to encourage and support young writers of fiction, and provide them with an opportunity to work in a fertile intellectual environment. Last year's Bard Fiction Prize was awarded to Author Clare Beams for her debut collection of short stories,
We Show What We Have Learned
(Lookout Books, 2016).
About the Bard Fiction Prize
The Bard Fiction Prize is awarded to a promising emerging writer who is an American citizen aged 39 years or younger at the time of application. In addition to a $30,000 cash award, the winner receives an appointment as writer in residence at Bard College for one semester, without the expectation that he or she teach traditional courses. The recipient gives at least one public lecture and meets informally with students. To apply, candidates should write a cover letter explaining the project they plan to work on while at Bard and submit a CV, along with three copies of the published book they feel best represents their work. No manuscripts will be accepted. Applications for the 2022 prize must be received by June 15, 2021. For information about the Bard Fiction Prize, call 845-758-7087, send an e-mail to
[email protected]
, or visit bard.edu/bfp. Applicants may also request information by writing to: Bard Fiction Prize, Bard College, Annandale-on-Hudson, NY 12504-5000.
About Bard College
Founded in 1860,
Bard College
is a four-year residential college of the liberal arts and sciences located 90 miles north of New York City. With the addition of the Montgomery Place estate, Bard's campus consists of nearly 1,000 parklike acres in the Hudson River Valley. It offers bachelor of arts, bachelor of science, and bachelor of music degrees, with majors in nearly 40 academic programs; graduate degrees in 11 programs; eight early colleges; and numerous dual-degree programs nationally and internationally. Building on its 160-year history as a competitive and innovative undergraduate institution, Bard College has expanded its mission as a private institution acting in the public interest across the country and around the world to meet broader student needs and increase access to liberal arts education. The undergraduate program at our main campus in upstate New York has a reputation for scholarly excellence, a focus on the arts, and civic engagement. Bard is committed to enriching culture, public life, and democratic discourse by training tomorrow's thought leaders. For more information about Bard College, visit
bard.edu
.
# # #
12/1/20
Post Date:
12-01-2020