Annual Bard Fiction Prize Is Awarded to Zain Khalid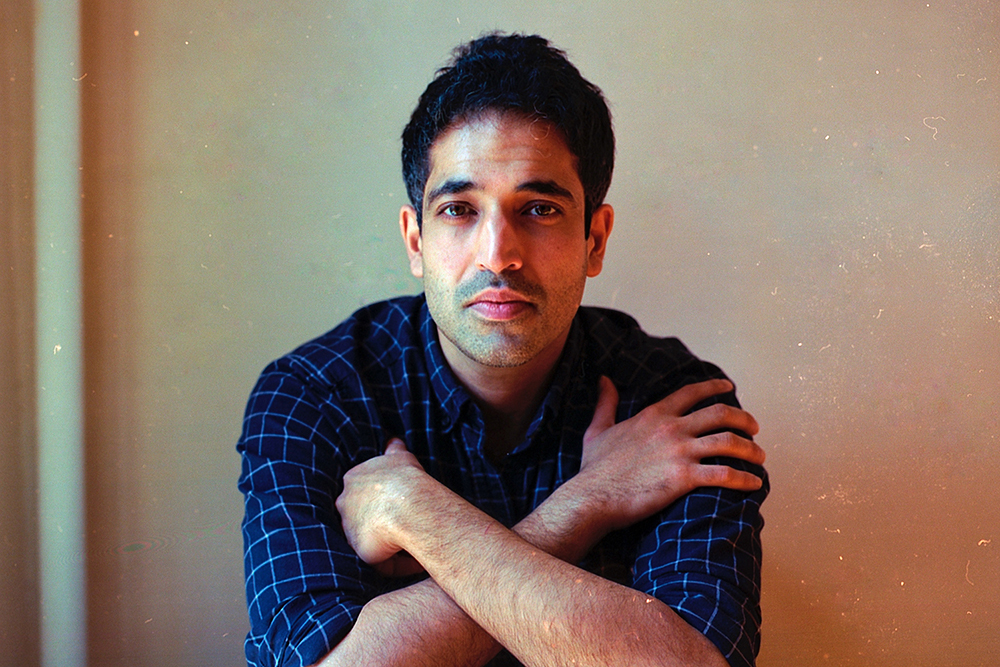 Author Zain Khalid has received the Bard Fiction Prize for his first novel,
Brother Alive
(Grove Press, 2022). Khalid's residency at Bard College is for the fall 2024 semester, during which time he will continue his writing and meet informally with students. Khalid will give a public reading at Bard during his residency.
The Bard Fiction Prize committee writes: "Zain Khalid's novel
Brother Alive
is itself alive, made of language charged with meaning to the utmost possible degree, with at least three valances of narrative draped one on top of another. First is a deeply personal novel about three adopted brothers of mysterious origins growing up in a Staten Island mosque under the care of its eccentric Imam, inhabiting an ordinary world precisely observed and rendered extraordinary with kaleidoscopic language, training its lens on a ride on the back of a motorcycle or a pickup basketball game and turning and turning, changing the patterns of image and sensation, radiating universes of detail. Another is a wild, satirical work of science fiction involving a sinister experimental gas central to the three brothers' mysteries, which brings them from Staten Island to the Middle East as the book's politics globalize into ruminations on Islam's clashes and compacts with the West. And the third is the narrator Youssef's invisible other "brother" who gives the text its title, the symbiotic shadow-consciousness that lives in his mind and feeds on literature, frequently pointing the reader directly to the author's influences, as
Brother Alive
is a novel that knows all literature is about literature, and isn't afraid to embrace it."
"I'm honored and grateful to be the recipient of the 2024 Bard Fiction Prize. I've long admired the prize's previous winners, luminaries, really, and am stunned to be joining their ranks," said Khalid. "To work on my novel alongside Bard's brilliant literary community is a truly awesome endowment."
Zain Khalid
is an American writer and novelist, originally from New York. His debut novel,
Brother Alive,
won the New York Public Library Young Lions Fiction Award and the CLMP Firecracker Award in Fiction, was a finalist for the National Book Critics Circle John Leonard Prize for best first book in any genre, and was shortlisted for the Ursula K. Le Guin Prize for Fiction.
The creation of the Bard Fiction Prize, presented each October since 2001, continues Bard's long-standing position as a center for creative, groundbreaking literary work by both faculty and students. From Saul Bellow, William Gaddis, Mary McCarthy, and Ralph Ellison to John Ashbery, Philip Roth, William Weaver, and Chinua Achebe, Bard's literature faculty, past and present, represents some of the most important writers of our time. The prize is intended to encourage and support young writers of fiction, and provide them with an opportunity to work in a fertile intellectual environment. The 2023 Bard Fiction Prize was awarded to Violet Kupersmith for her novel,
Build Your House Around My Body
(Random House 2021)
.
Post Date:
09-26-2023