Bard Archaeologist Christophe Lindner and Senior Ethan Dickerman '20 Present Research on 19th-Century Germantown Community of Free African Americans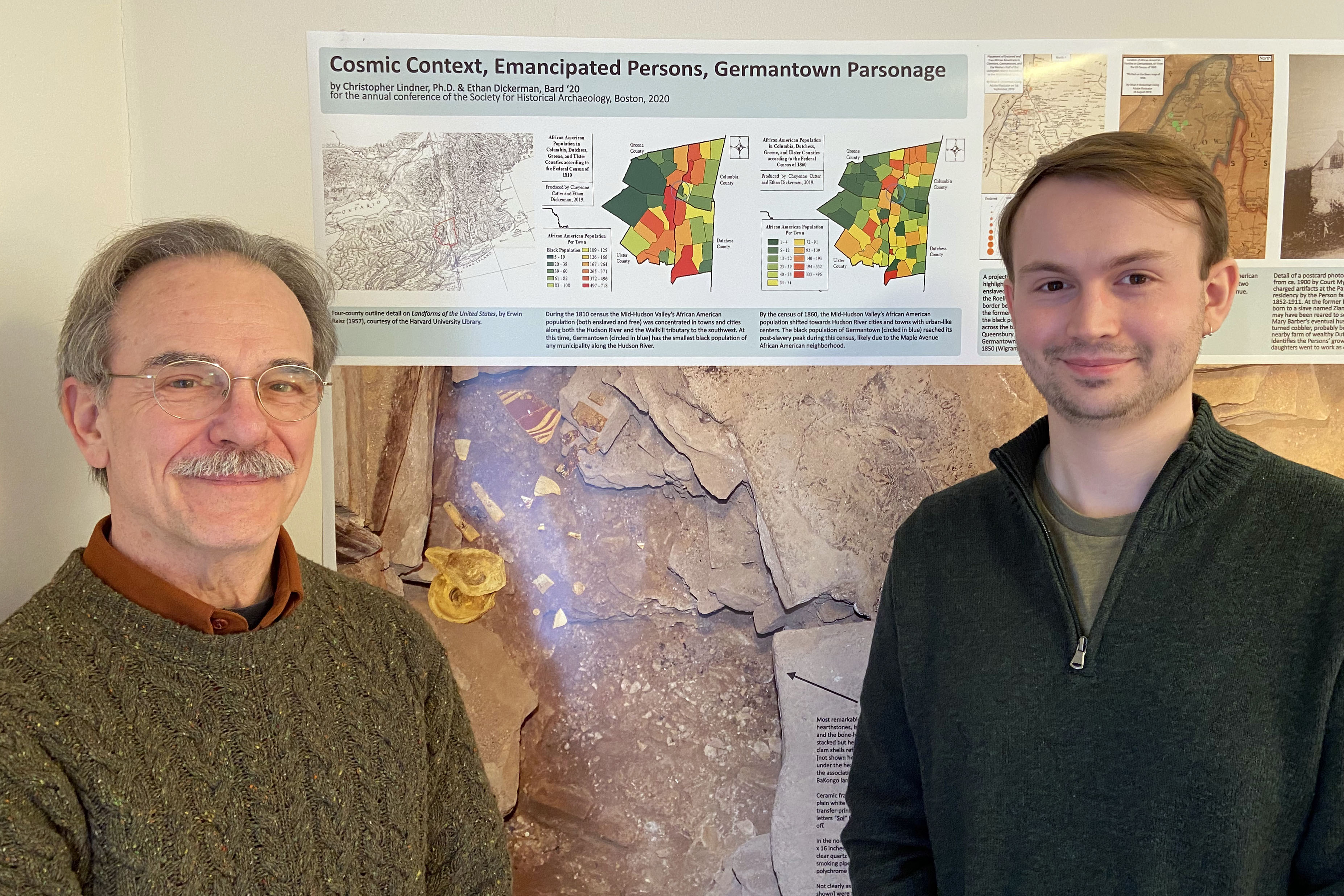 Bard Archaeologist in Residence Christophe Lindner and anthropology major Ethan Dickerman '20 copresented a poster exhibit, "Cosmic Context, Emancipated Persons, Germantown Parsonage," at the annual international conference of the Society for Historical Archaeology in Boston this January. The poster details the hearth at the Maple Avenue Parsonage, or minister's residence, in Germantown, New York, a site that Bard Archaeology has been excavating since 2009. The hearth dates from 1767–1911, an era in which African Americans first lived in the residence as slaves, next in 1830 as free people with the family of the minister's physician nephew, and then, in 1852, as owners of the property, where they lived with their relatives until 1911. The excavation revealed a West African cosmography diagram etched in the wooden frame of the cellar fireplace as well as objects concealed beneath the hearthstones, emplaced during rituals of healing and well-being performed on behalf of the community.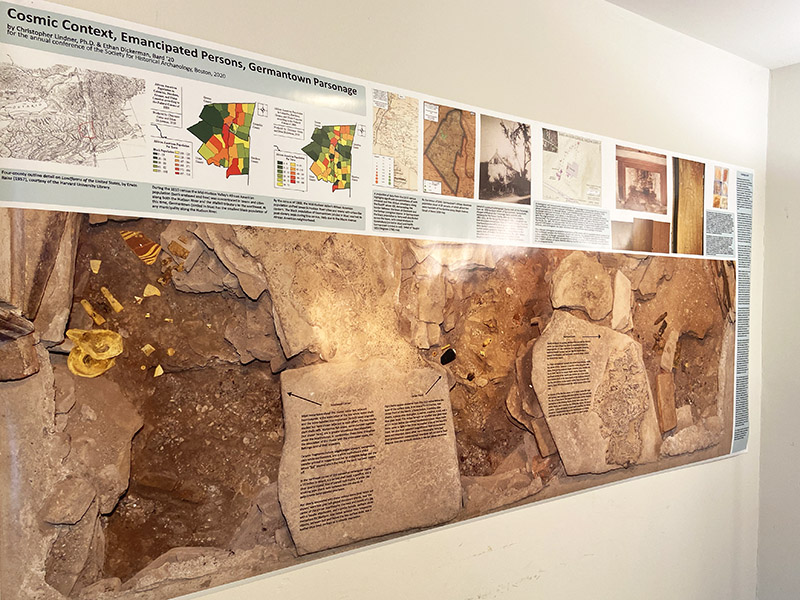 Dickerman, who coauthored the poster, recently completed his Senior Project on the Parsonage site and its surrounding communities, from its immediate neighborhood to the larger Mid-Hudson region. Through the Bard Archaeology Field School, a hands-on for-credit summer learning program that he directs, Lindner has worked with Bard undergraduates, local high school students, and colleagues in the community to excavate the site and research the descendants of the 1710 Palatine migration and their later neighbors, including free African Americans. The Palatines in 1710 constituted the largest single mass migration into the colony of New York and established, 10 miles north of Bard, the first substantial German-speaking settlement in the New World.
Lindner will report on this background research and its symbolic material aspects at the Bard Graduate Center symposium "Revealing Communities: The Archaeology of Free African Americans in the 19th Century." Fourteen speakers will discuss how they have approached researching these communities, many of which were bulwarks in the abolition and early civil rights movements, and places where residents formed positive social connections both between and across racial lines. Yet these important communities have been largely excluded from mainstream American history.
Free and open to the public, the symposium will be held at the Bard Graduate Center in New York City on February 7. For more information or to register, click below.
Post Date:
02-03-2020