Bard College Celebrates MLK Day with Volunteer Projects, Civic Engagement Conference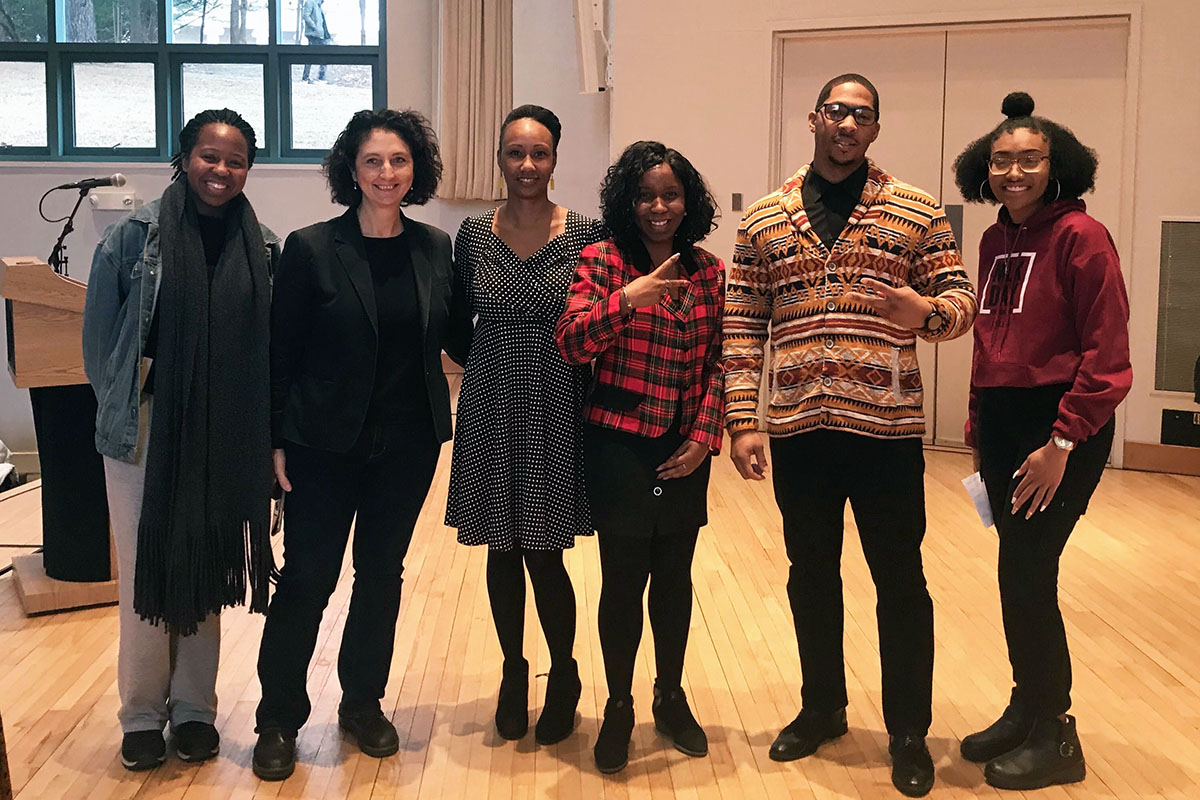 As part of the College's 10th Annual MLK Day of Engagement, more than 300 Bard students participated in volunteer projects, workshops, and a conference on campus.
Bard College students, staff, and faculty celebrated the 10th Annual Martin Luther King Day of Engagement last weekend with a host of events on and off campus. Beginning on Saturday, January 18 and continuing on Monday, January 20, Bard students participated in a series of volunteer projects, civic engagement workshops, and a miniconference on campus. Most participants were first-years on campus for Citizen Science; they were joined by 42 Upper College student leaders.
The weekend's events—organized by the
Bard Center for Civic Engagement
, the
Office of Sustainability
, and the
Citizen Science Program
, in cooperation with local nonprofits—take place as part of the nationwide Day of Service that marks the King holiday. Volunteers around the country respond to Dr. King's call, "Life's most persistent and urgent question is: 'What are you doing for others?'"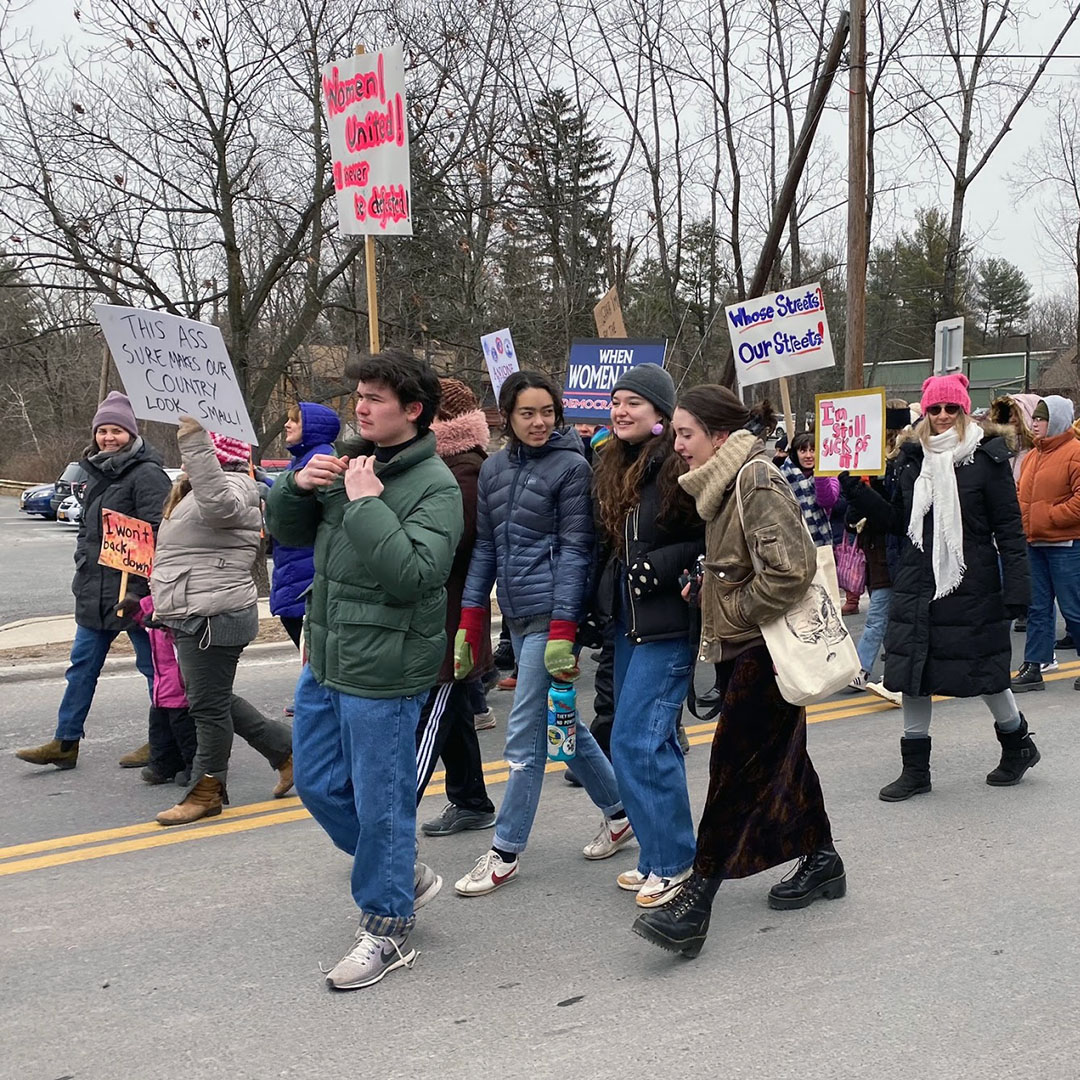 Bard students and staff played a significant role in the popular Red Hook Repair Cafe for the second year. Sixteen students joined other local volunteers at the Red Hook Community Center. The Center bustled with community members sharing their expertise, fixing everything from computers to sweaters. Participants made Valentines for senior citizens who receive Meals on Wheels, learned sewing and woodworking, and connected with local nonprofit organizations.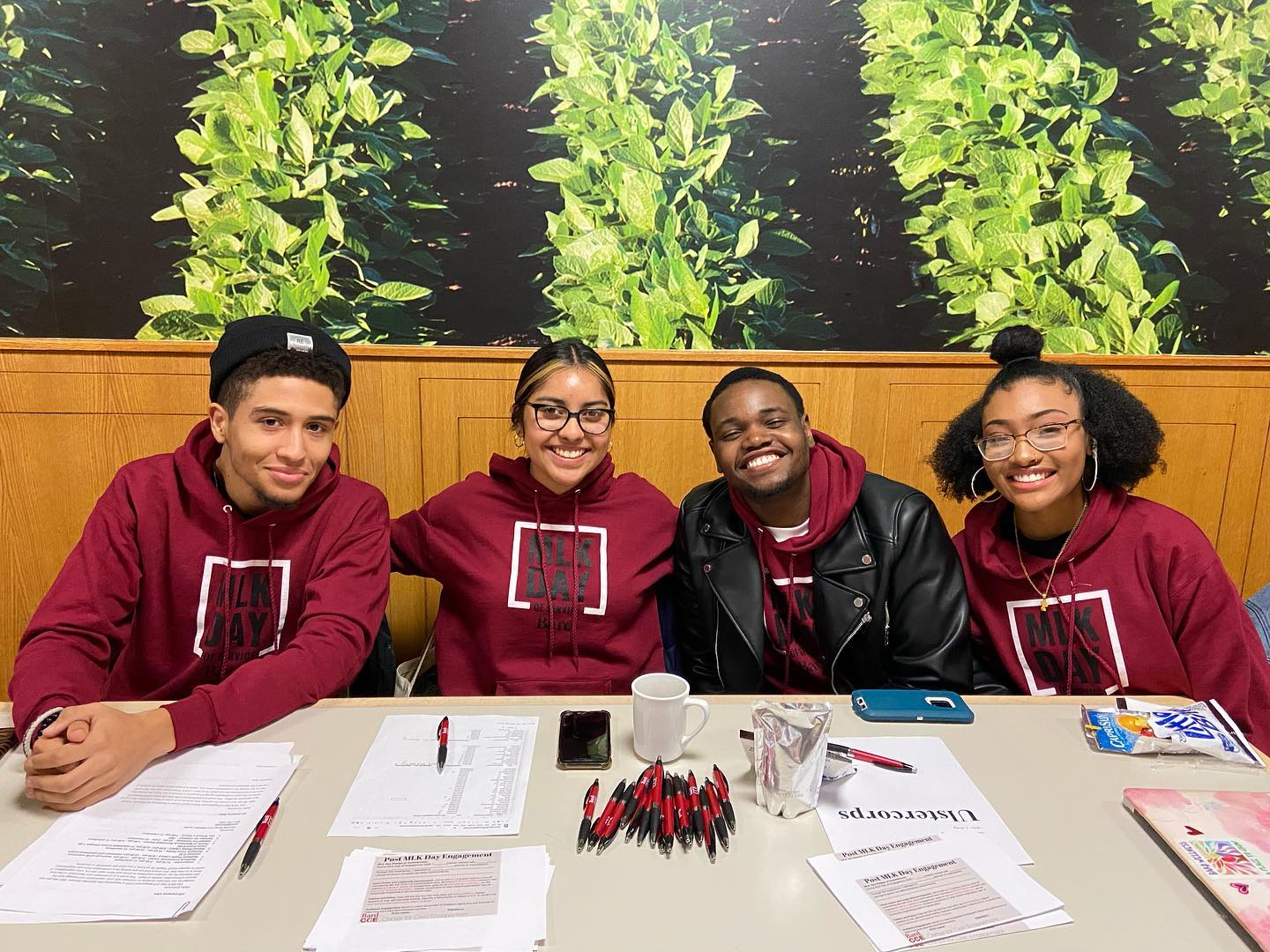 Participants chose from 16 workshops, trainings, and panels on campus that connected Martin Luther King's legacy as a leader in civil rights and social and economic justice with today's local and global challenges. Facilitators focused on helping students build skills to effect change. Students joined workshops on public speaking, identifying fake news, and how to have difficult conversations about bias with friends and relatives, among others. Panel topics included Reconfiguring Radical Black Politics, Biomimicry: How Learning From Our Biological Elders Could Change Our World, and The Legitimacy and Legacy of Historically Black Fraternities and Sororities.
Bard junior Daniella Mingo, MLK Day of Engagement Fellow and Posse Scholar, was thrilled with how eager and excited the students were to venture out into the community. "These groups of students were able to build up structures, volunteer at food pantries and travel even to Woodstock to participate in the Women's March, raising their voices to demand equality for all living beings. It has been such a rewarding and inspiring experience. I strongly believe that this first-year class has embodied what it means to show up and show out!"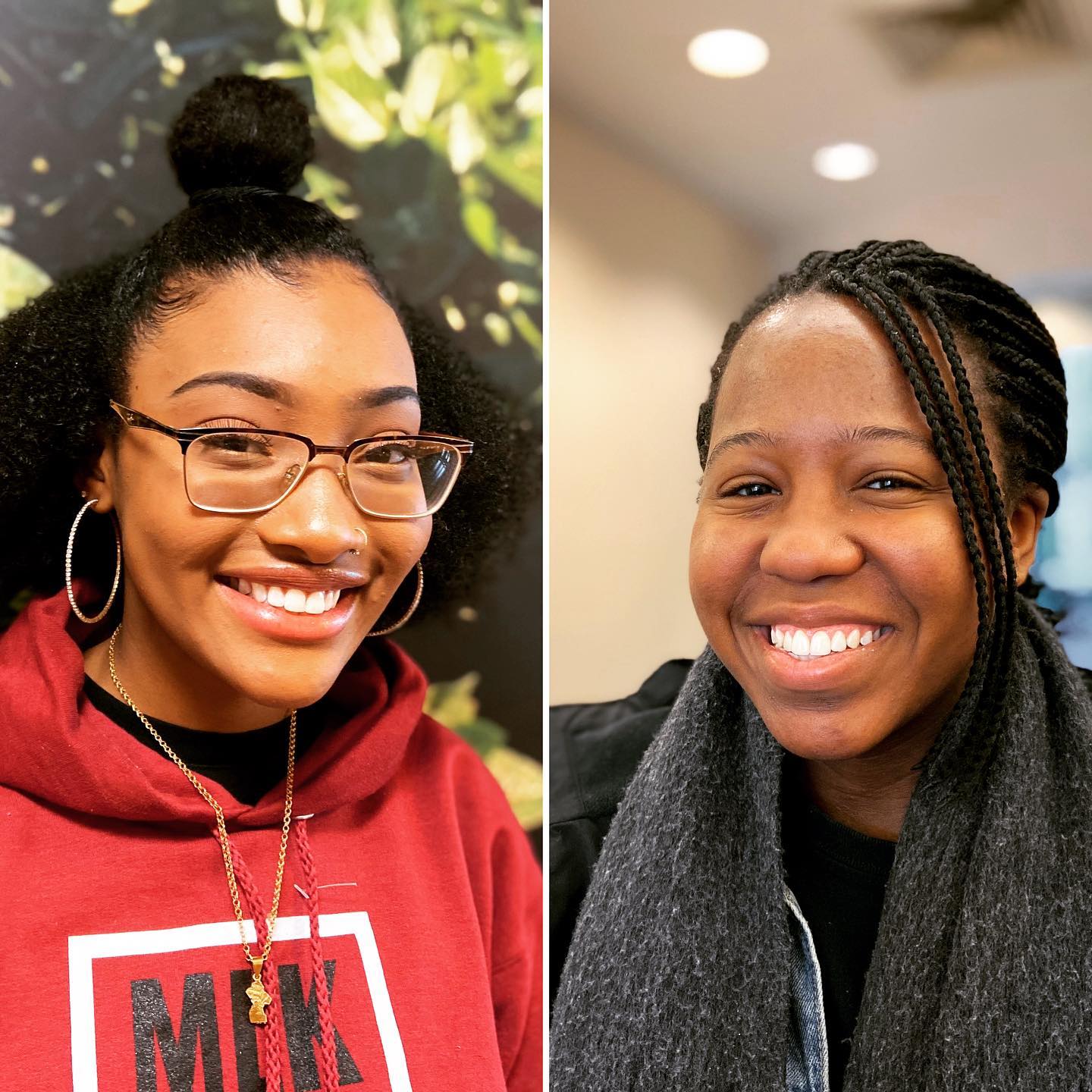 The organizers included a civic engagement miniconference in Olin Auditorium for the second year, after last year's success, featuring a panel of local leaders who discussed inclusive practices for youth and the community as a whole. The College welcomed to the Olin stage Shaniqua Bowden, outreach coordinator for the Kingston Land Trust; Cammie Jones, associate dean for experiential learning and civic engagement at Bard; Jody Miller, Dutchess County human rights/EEO officer; and L'Quette Taylor, Poughkeepsie community organizer and founder of Community Matters 2, Inc.
"My favorite part of MLK Day of Engagement this year was seeing how much everyone cared about the day as a whole," commented Bard sophomore Mikalah Jenifer, MLK Day of Engagement Fellow and also a Posse Scholar. "From students to professors to workshop leaders, everyone was so invested in perpetuating Dr. Martin Luther King Jr.'s legacy."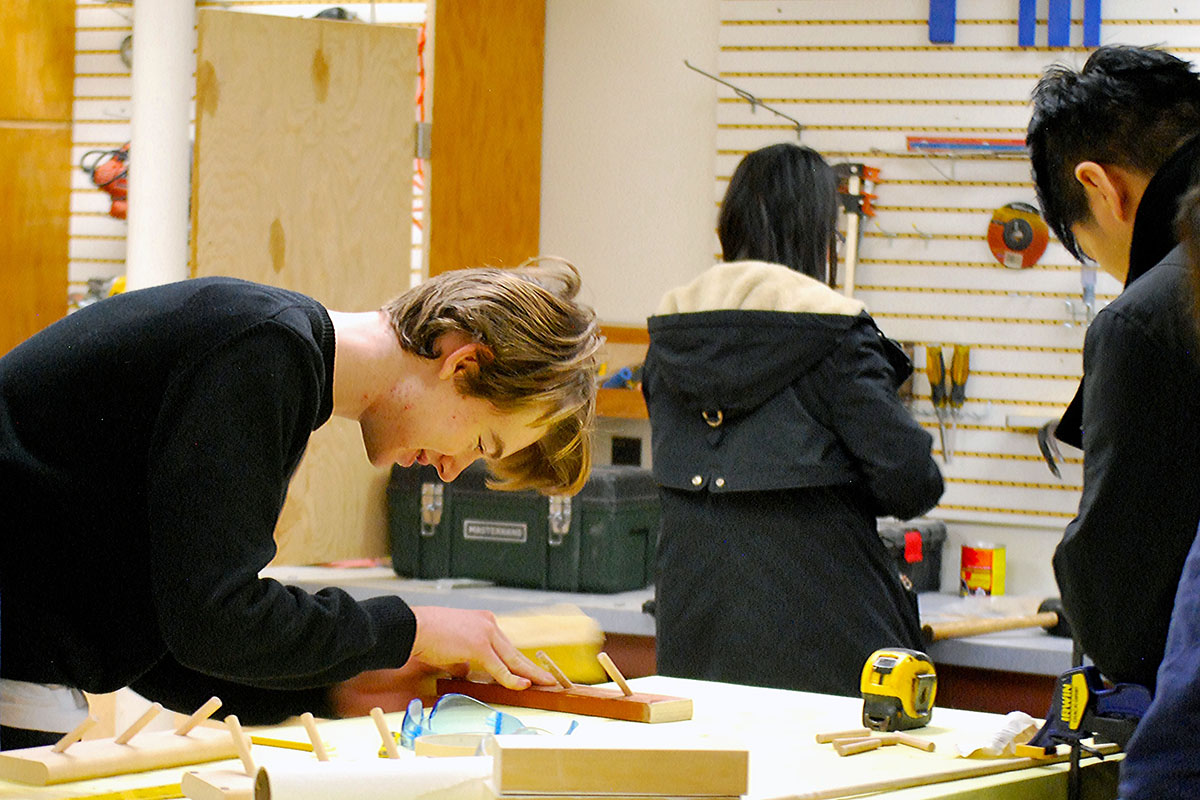 Bard's community engagement this month doesn't stop with MLK Day. The Bard STEM Outreach team was also excited to host about 450 8th graders from local school districts in Rhinebeck, Pine Plains, Germantown, and Hyde Park. They also welcomed onto campus the 9th and 10th graders from Woodstock Day School. Throughout all the schools' visits, local students learned about this year's Citizen Science topic: water. They analyzed drought mapping, calculated water scarcity in a game format, made ice cream with freezing point depression knowledge, and learned about the life cycle of a plastic water bottle. All of these lessons and activities were created and facilitated by Bard CCE student fellows, through a course called Scientific Literacy and Inquiry.
Bard Junior Karianne Talks about the UN Sustainable Development Goals on MLK Day
Bard College junior Karianne talks about Bard's commitment to the UN Sustainable Development Accord, and how they're organizing students to write to faculty about incorporating the goals into their curricula.
Post Date:
01-22-2020