Bard College Faculty Member Felicia Keesing Elected as 2021 American Association for the Advancement of Science Fellow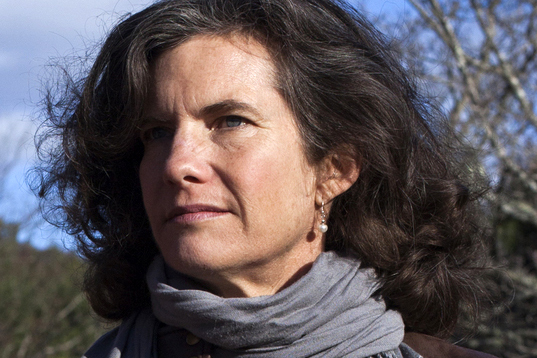 Felicia Keesing, Bard College's David and Rosalie Rose Distinguished Professor of Science, Mathematics, and Computing, has been elected as a fellow of the American Association for the Advancement of Science (AAAS). Keesing, who teaches in the Biology Program, is the first Bard faculty member to be honored with this distinction.
"Felicia Keesing exemplifies the critical importance of science both at the frontiers of knowledge and in our everyday lives. Generously sharing her expertise with our community, she is an outstanding researcher and gifted educator. All Bard students are beneficiaries of Professor Keesing's commitment to curricular innovation in the teaching of science, and her leadership at the College over the past two decades cannot be overstated," said Dean of the College and Professor of English Deirdre d'Albertis.
Felicia Keesing
, David and Rosalie Rose Distinguished Professor of Science, Mathematics, and Computing, has been on the Bard faculty since 2000. She has a B.S. from Stanford University and a Ph.D. from the University of California, Berkeley. Since 1995, she has studied how African savannas function when the large, charismatic animals like elephants, buffaloes, zebras, and giraffes disappear. She also studies how interactions among species influence the probability that humans will be exposed to infectious diseases. Keesing studies Lyme disease, and other tick-borne diseases. She is particularly interested in how the loss of biodiversity affect disease transmission. More recently, she has focused on science literacy for college students, and she led the re-design of Bard College's Citizen Science program. Keesing has received research grants from the National Science Foundation, the National Geographic Society, the National Institutes of Health, the Environmental Protection Agency, and the Howard Hughes Medical Institute, among others. In 2000, she was awarded the United States Presidential Early Career Award for Scientists and Engineers in a ceremony at the White House, and in 2019, she was elected a Fellow of the Ecological Society of America. She is the coeditor of
Infectious Disease Ecology: Effects of Ecosystems on Disease and of Disease on Ecosystems
(2008) and has contributed to such publications as
Nature
,
Science
,
Proceedings of the National Academy of Sciences
,
Ecology Letters
,
Emerging Infectious Diseases
,
Proceedings of the Royal Society
,
Ecology
,
BioScience
,
Conservation Biology
, and
Trends in Ecology & Evolution
, among others.
The 2021 class of AAAS Fellows includes 564 scientists, engineers, and innovators from around the world spanning scientific disciplines. AAAS Fellows are a distinguished cadre of scientists, engineers and innovators who have been recognized for their achievements across disciplines, from research, teaching, and technology, to administration in academia, industry and government, to excellence in communicating and interpreting science to the public. The full list of 2021 AAAS Fellows can be
found here
.
"AAAS is proud to honor these individuals who represent the kind of forward thinking the scientific enterprise needs, while also inspiring hope for what can be achieved in the future," said Dr. Sudip S. Parikh, AAAS chief executive officer and executive publisher of the
Science
family of journals.
These honorees have gone above and beyond in their respective disciplines. They bring a broad diversity of perspectives, innovation, curiosity, and passion that will help sustain the scientific field today and into the future. The new Fellows will receive an official certificate and a gold and blue rosette pin to commemorate their election (representing science and engineering, respectively) and will be celebrated later this year during an in-person gathering when it is feasible from a public health and safety perspective. The new class will also be featured in the AAAS News & Notes section of
Science
in January 2022.
Post Date:
01-25-2022