Bard College Launches Community Arts Collective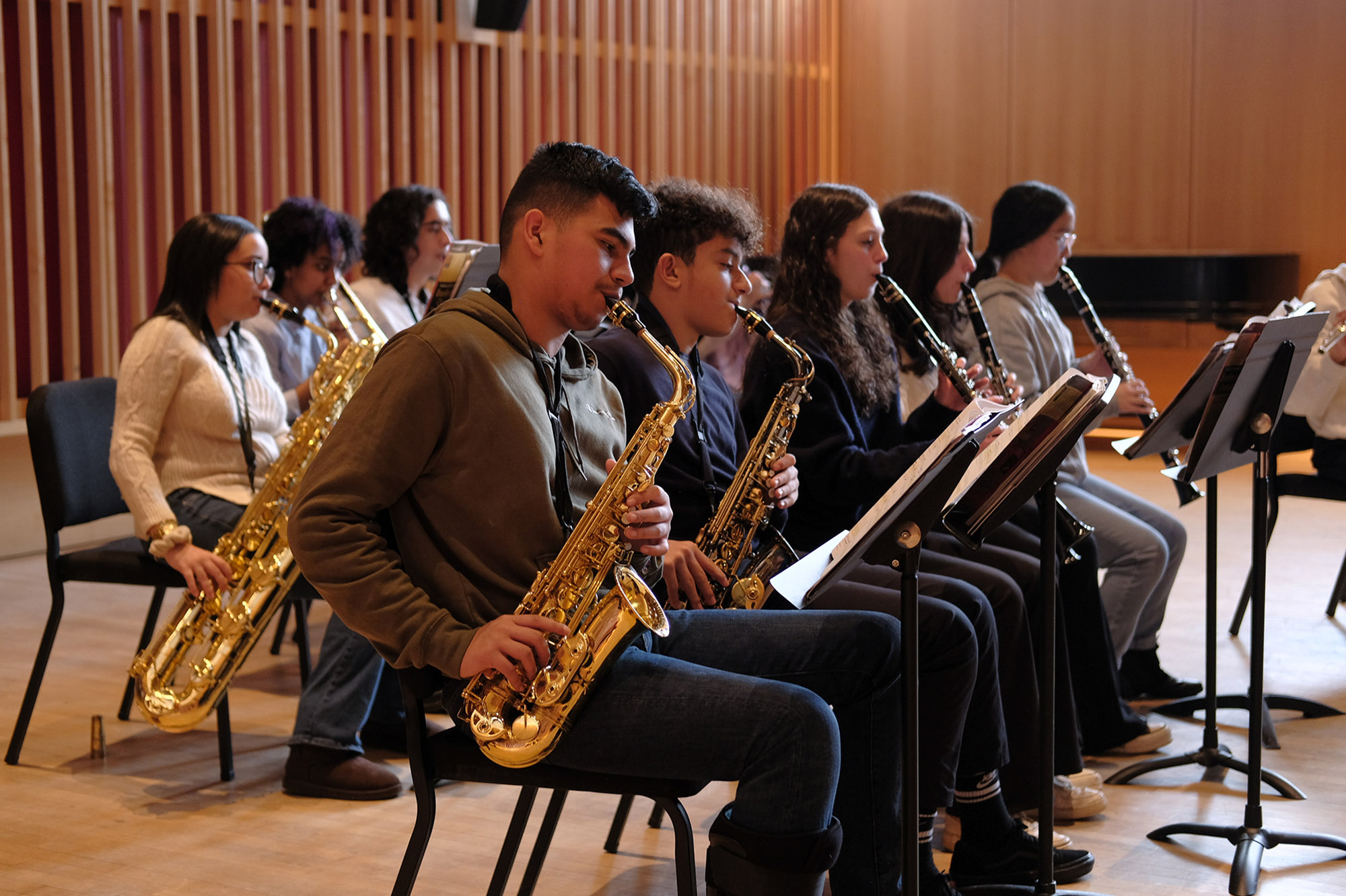 This fall, Bard College is launching the Bard Community Arts Collective, a collaboration between the Fisher Center at Bard, Bard Center for Civic Engagement (CCE), Center for Curatorial Studies (CCS Bard), the Bard Conservatory, and The Orchestra Now (TŌN). The aim of the collective is to inspire connection and community through arts-based educational programming, coordinated in partnership with local organizations and schools.

Bard has long partnered with Hudson Valley artists, organizations, and schools, including the school systems of Kingston, Rhinebeck and Red Hook, as well as organizations such as Kite's Nest, and the Boys & Girls Club of Ulster County. The Community Arts Collective will make Bard's resources more accessible to these and other community partners, assisting with the development of new programs and connections within the region. It will partner with schools and community organizations to link the College's educational resources with community interests.

The Arts Collective's programs include a wide variety of arts events that are open to the public. Weekly rehearsals by the Bard College Conservatory Orchestra, including community engagement activities with the musicians and conductor, will be open to local school groups, and the Conservatory will perform at local events, such as its recent concert at the Dutch Reformed Church in Kingston as part of the "Burning of Kingston" festival, a historical reenactment that commemorates the events that occurred in the city during the Revolutionary War.

The Orchestra Now has opened several dress rehearsals to children from local daycare and school programs, while CCS Bard will host tours for young visitors at its current exhibition, Indian Theater: Native Performance, Art, and Self-Determination since 1969, the first large-scale exhibition of its kind to center performance and theater as an origin point for the development of contemporary art by Native American, First Nations, Métis, Inuit, and Alaska Native artists.

The College sponsors a variety of student-led initiatives through its CCE Trustee Leader Scholars (TLS) program, run by Paul Marienthal. Sister2Sister, a student-led mentorship program run by Bard alumni Skylar Walker, provides guidance and opportunities for young women of color in Kingston with an arts focus, and will start its 6th consecutive year providing regular after school activities and annual conferences.

"It's been an honor watching our program grow from what was once a student-led TLS project to an institutionally supported entity," said Walker. "The most touching part about this experience has been being able to genuinely connect, empower, and inspire young women who look like me. I am incredibly grateful that Bard has provided a platform and a space for programs like ours, it is truly what our youth need."

Another TLS program, the Musical Mentorship Initiative, which is led by Bard Conservatory students, has offered free music lessons to children of all ages since the pandemic began in 2020. "The students constantly create and run new projects. The key is student ownership. We are good cheerleaders, but students with their imaginations blazing do the heavy lifting," explains Marienthal.

The Collective will make coordination and innovation easier for community partners, acting as a transparent entity for interested organizations and schools to approach with ideas for collaboration. "The concept of a collective is powerful—we already see a shift in how we collaborate with communities making the College's resources easier to access and better reflect shared interests. Here, interdisciplinary approaches to learning can evolve to respond to the community's needs and desires for arts programming," observed CCE's Vice President for Civic Engagement Erin Cannan. "The Hudson Valley has always been an incubator for art and art making, and Bard has played a key role. This approach allows us to reach new organizations, schools, communities, and helps our students learn the power of community art building."

For more information, contact

[email protected]

.
Post Date:
11-14-2023