Bard College Offers New Scholarship in Classical Studies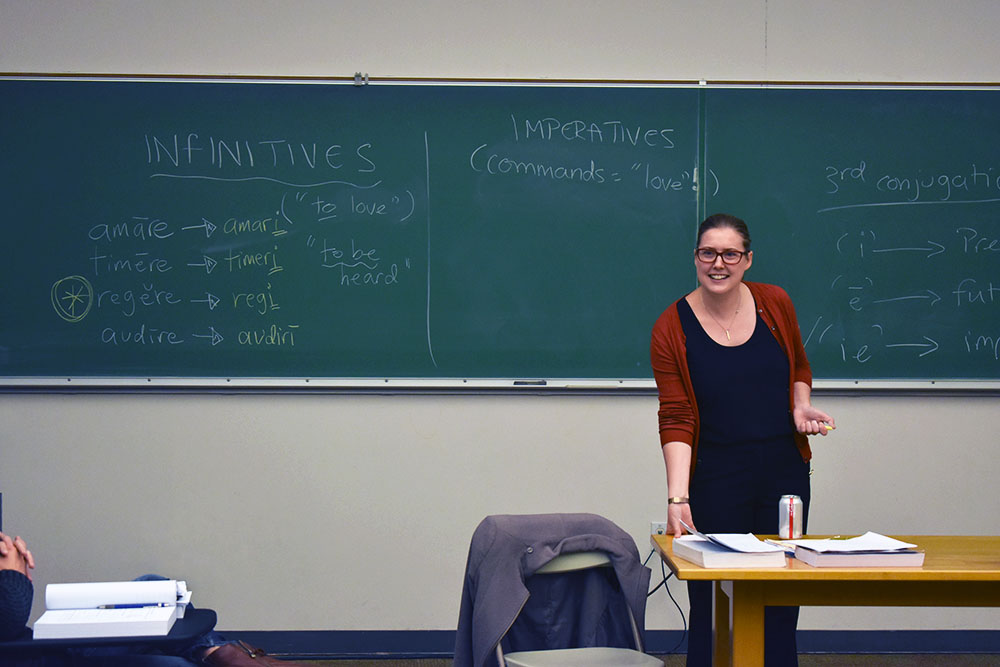 From the languages we speak to politics, philosophy, art, and architecture, the ancient Greeks and Romans have profoundly shaped the history of ideas. By engaging with their legacy, we can develop critical tools for considering our own ideas and beliefs in a fresh light. Studying the ancient past, then, is a vital part of a liberal arts education, as we prepare students to engage critically, imaginatively, and empathetically with the contemporary world around us. To encourage and support students pursuing this important course of study, Bard College has established a new scholarship in Classical Studies. Generous donor support for this scholarship reaffirms that classical studies are more important today than ever.
The Classical Studies Scholarship recognizes academically outstanding students committed to classical studies. Scholarships cover up to full tuition for four years and are awarded based on need. Scholarship students must maintain a 3.3 grade point average or higher while earning at least 32 credits per year. Recipients are also eligible for a $1,500 stipend for classics-related summer programs (e.g. archaeological excavations, American School at Athens/Rome, language study) following their sophomore or junior year. Transfer students are also eligible for Classical Studies Scholarship funding.
Desirable experiences for selection as a Classical Studies Scholar include a proven interest in the ancient Greek and Roman worlds and their legacies; an interest in, and potential for, learning Greek and Latin; strong performance in high school classes related to English and world literature, languages, history, and/or other related humanities subjects. For more information or to apply, go to
connect.bard.edu/register/classics_scholar
.
"We in the Classical Studies Program are thrilled about this new initiative. These need-based financial aid scholarships, which include support for summer opportunities such as travel abroad and intensive language study, allow Bard College to make a unique contribution to ongoing efforts to widen access and increase equity in the field of Classics. We are excited to welcome the first scholars to Bard in Fall 2020, where they will join our thriving program and work with our award-winning faculty to pursue their passion for the ancient world," says Associate Professor of Classical Studies Lauren Curtis.
Post Date:
10-29-2019