Bard College Professor Daniel Mendelsohn Wins Italy's Prestigious 2022 Malaparte Prize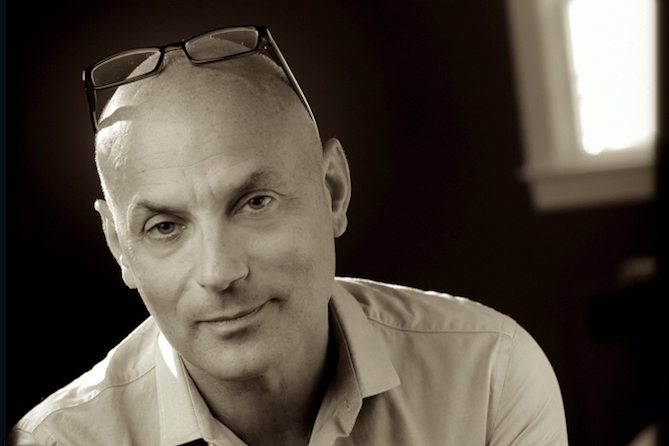 Charles Ranlett Flint Professor of Humanities at Bard College Daniel Mendelsohn has won the 2022 Malaparte Prize, Italy's highest honor for foreign writers and one of the country's most prestigious literary awards. Mendelsohn won the prize for his body of work in literary criticism, translation, and narrative nonfiction. He will receive the prize at an awards ceremony held on the island of Capri at the beginning of October.
"It is thrilling and somewhat daunting to be in the company of such writers as Susan Sontag and Saul Bellow as a recipient of this prize," Mendelsohn said, on learning of the prize. "And, as a person who has devoted his life to the study of European civilization, I am particularly moved to have my work so warmly appreciated in Italy, a country whose culture I, as a classics scholar, particularly revere."

In its citation, the Malaparte jury singled out the themes of exile, displacement, and memory in Mendelsohn's three major memoirs, especially The Lost: A Search for Six of Six Million, an investigation into the deaths of six relatives who perished during the Holocaust in what is now Ukraine. "The choice of Mendelsohn may seem like a tribute to current events and to Ukraine," says Gabriella Buontempo of the 2022 Malaparte Prize decision. "In truth, at the time we decided it, the Russian aggression did not start. But when literature is really well addressed, almost naturally its themes turn out to be current."

Named for Curzio Malaparte, an Italian journalist and short story writer who died in 1957, the Malaparte Prize has been awarded to Saul Bellow, Susan Sontag, Nadine Gordimer, Donna Tartt, and Vaclav Havel, among others. The jury of this year's award included: Leonardo Colombati, Giordano Bruno Guerri, Giuseppe Merlino, Silvio Perrella, Emanuele Trevi and Marina Valensise.

Daniel Mendelsohn, Charles Ranlett Flint Professor of Humanities, is an internationally bestselling author, critic, essayist, and translator. Born in New York City in 1960, he received degrees in Classics from the University of Virginia (MA) and Princeton (PhD). Aside from The Lost, which won the National Books Critics Circle Award and the National Jewish Book Award in the United States and the Prix Médicis in France, Mendelsohn's books include: An Odyssey: A Father, a Son, and an Epic (2017), named a Best Book of the Year by NPR, Newsday, Library Journal, The Christian Science Monitor, and Kirkus; The Elusive Embrace (1999), a Los Angeles Times Best Book of the Year; three collections of essays; a scholarly study of Greek tragedy, Gender and the City in Euripides' Political Plays (2002), and a two-volume translation of the poetry of C. P. Cavafy (2009), which included the first English translation of the poet's "Unfinished Poems." His tenth and most recent book, Three Rings: A Tale of Exile, Narrative, and Fate, was published in September 2020, and he has just completed a translation of Homer's Odyssey, to be published by University of Chicago Press in 2024.
Post Date:
09-19-2022