Bard College Is One of the Inaugural Recipients of the 2020 Impact Awards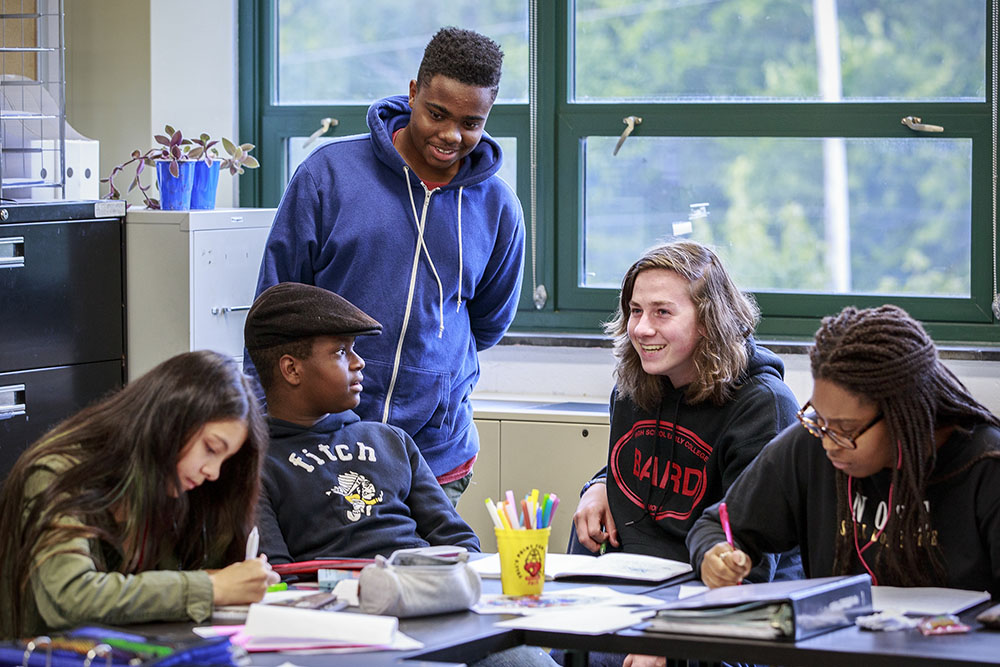 Bard College is one of three private, four-year institutions of higher education to receive the first-ever Richard Guarasci Award for Institutional Transformation from Campus Compact, a national coalition of more than 1,000 colleges and universities committed to building democracy through civic education and community development. The award is one of Campus Compact's
Impact Awards
, which honor "individuals and institutions for their achievement in advancing the public purposes of higher education." Bard was recognized for its commitment to extending opportunities for liberal arts education to historically excluded communities.
"A cornerstone of this work is the Bard Early Colleges High School program, which provides access to credit-bearing, tuition-free college courses in the liberal arts for high schoolers from Manhattan, Queens, Newark, Cleveland, and Baltimore," reads the award announcement from Campus Compact. "Students who participate in the program are taught by college faculty in undergraduate seminars and receive college credits up to an associate of arts degree. Other programs offered by Bard College, such as the Bard Prison Initiative, further demonstrate their commitment to access to education for marginalized groups."
This award continues an auspicious start to 2020 in which Bard has taken a leadership role in the formation of the
Open Society University Network
and has received the
Carnegie Classification for Community Engagement
. Bard is proud to continue its collegiate mission to function as a private college for the public good.
More About the Programs
The
Bard High School Early Colleges
(BHSEC) were founded in 2001 on the belief that many high-school-age students are eager and ready for the intellectual challenges of a college education. In the BHSEC Class of 2018, 83 percent of students completed the associate's degree and 96 percent completed the high school diploma with at least one year of transferable college credit. Across the Bard Early College network of 2,850 students, over 40 percent of students are first-generation college students, over 60 percent are low income, and over 70 percent are students of color.
The
Bard Prison Initiative
(BPI) was founded in 1999 by undergraduates at Bard College in response to the decimation of college-in-prison nationally. Today, BPI is spread across six prisons in New York State. It enrolls over 300 students and organizes a host of extracurricular activities. Since 2001, BPI has issued roughly 50,000 credits and 550 degrees; it offers more than 160 courses per academic year and engages an extraordinary breadth of college faculty.
Civic engagement is at the core of Bard's institutional mission, which reflects the fundamental belief that higher education institutions can and should operate in the public interest. With an entrepreneurial spirit and a sense of civic duty inspired by social consciousness, the
Center for Civic Engagement at Bard College
and the Bard Network use their resources to develop vibrant and sustainable programs that tackle critical issues of education and public policy.
Post Date:
02-05-2020