Bard Connects: Faculty and Staff Get Creative to Provide Protective Gear to Regional Health Workers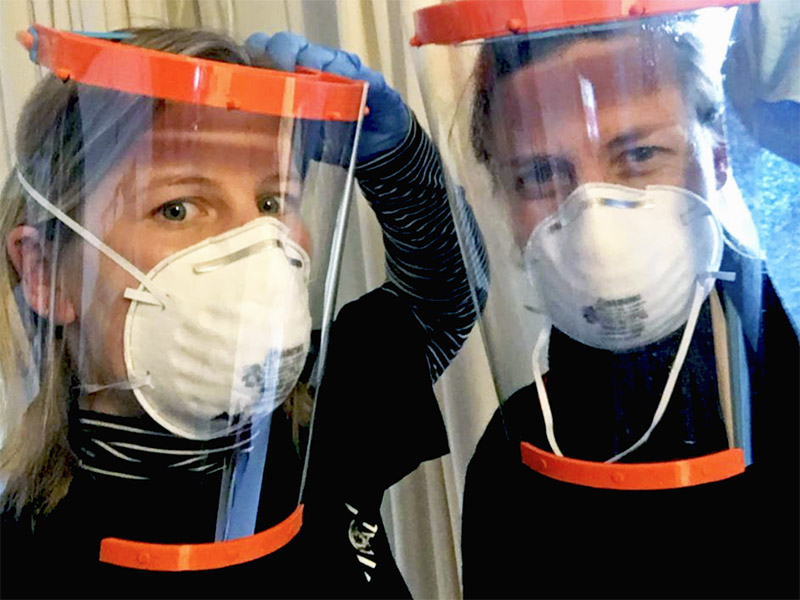 "Life in the era of COVID-19, as in all times of crisis, amplifies our basic instincts. Do we become anxious or confident, selfish or generous, rigid or adaptable? The same applies to institutions. And right now, at this moment of national and global crisis, Bard College is demonstrating who we are: student-focused, innovative, entrepreneurial, and civically engaged." —Jonathan Becker, Vice President for Academic Affairs and Director of the Center for Civic Engagement at Bard College
A broad network of Bard faculty and staff—including Ivonne Santoyo-Orozco and Ross Exo Adams in the Bard Architecture and Design Program; Maggie Hazen and Melinda Solis in Studio Arts; IT's Doug O'Connor, Hayden Sartoris, and Christopher Ahmed; and the Philosophy Program's Katie Tabb—has come together to produce face shields for frontline health-care workers who are grappling with a nationwide shortage of protective gear.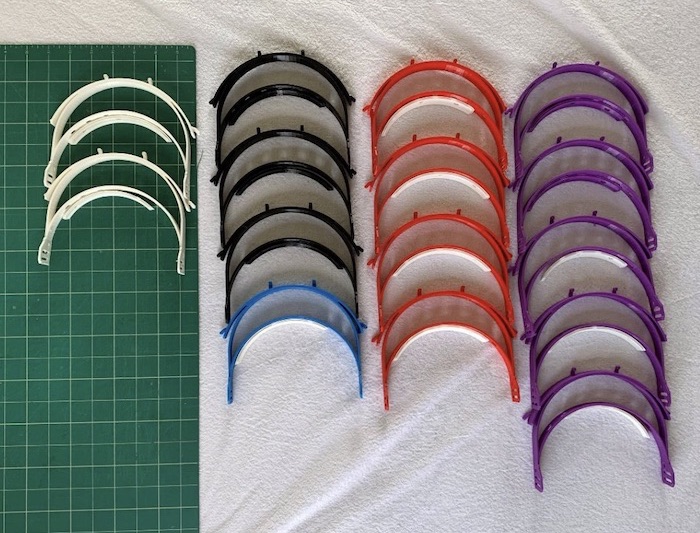 With two 3D printers loaned by Bard physicist Paul Cadden-Zimansky, Exo Adams and Santoyo-Orozco set up a makeshift lab in Tivoli to fabricate reusable face shields for health-care workers. When the lab is fully operational, they expect to produce up to 50 shields per week. Hazen and Solis have begun a production line as well, using 3D printers purchased with proceeds from a GoFundMe campaign established by
MFA alumna Luba Drozd '15
that has raised more than $20,000. A small batch of shields has already been distributed to Columbia Memorial Hospital in Hudson, New York, and the group is now looking for more distribution options in the Hudson Valley. Deliveries of face shields are also scheduled for Albany Medical Center and, in Dover, New Jersey, Saint Clare's Hospital, where a Bard student's relative works and on whose behalf the student made a request. Anyone interested in distribution or in assisting with the project should contact Doug O'Connor (
oconnor@bard.edu
), who is centralizing the distribution efforts with the help of CCS Bard students.
And in Annandale, members of the Fisher Center's Costume Shop—together with Audrey Smith from Buildings and Grounds, Rosalia Reifler from Environmental Services, and Saidee Brown from the President's Office—have sewn nearly 200 face masks for the essential College employees who remain on campus.
To learn more about virtual engagement opportunities at Bard, visit
Bard Connects
.
Post Date:
04-12-2020