Bard Conservatory Alumna Micah Gleason GCP '21 VAP '22 Selected for 2023–24 Hart Institute for Women Conductors Showcase at the Dallas Opera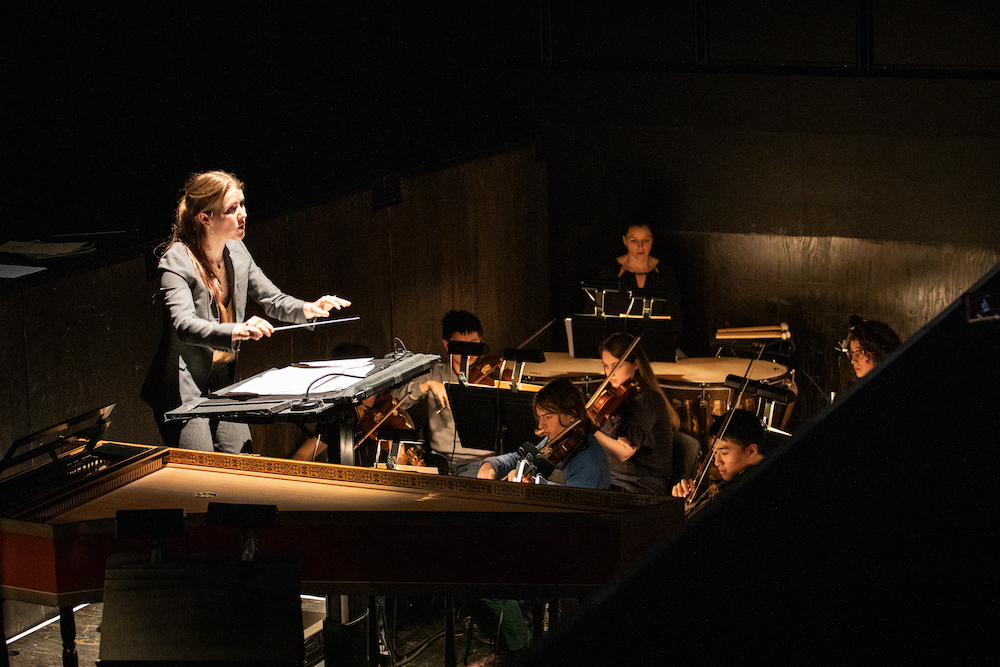 The Dallas Opera recently announced that Micah Gleason GCP '21 VAP '22, who graduated from the Bard College Conservatory's Graduate Conducting Program in 2021 and Vocal Arts Program in 2022, is one of four talented musicians selected to participate in the 2023–24 Hart Institute for Women Conductors Showcase. Gleason (US), Maria Benyumova (Germany), Shira Samuels-Shragg (US), and Jingqi Zhu (China) were chosen from a worldwide applicant pool of more than 75 conductors hailing from 27 countries on five continents.
Launched in 2015, the Hart Institute for Women Conductors Showcase is the only program of its kind in the world and seeks to address the extreme gender imbalance of leadership on the podium as well as in administration in opera companies. Now in its 7th year, more than 500 women conductors from 40 nations have applied to be trained, advised, and supported by this extraordinary initiative.
The annual Institute begins in November (November 13-17) with a week of daily virtual sessions, many of which are livestreamed and open for the public to view at no cost on The Dallas Opera's You Tube channel. During an intensive ten-day residency in Dallas (January 19-28, 2024), participants will work with esteemed faculty and mentors in group and one-on-one sessions, as well as in rehearsals for the annual Showcase Concert on Sunday, January 28, 2024 at 7:30 p.m. The performance will feature each Institute conductor leading the Dallas Opera Orchestra and guest singers in selections of opera excerpts featuring overtures, solo arias, and ensemble pieces from across the centuries of the canon.
Post Date:
09-01-2023