Bard Conservatory Horn Faculty Members Barbara Jöstlein Currie and Julia Pliant Perform at the 54th International Horn Society Symposium, August 1–6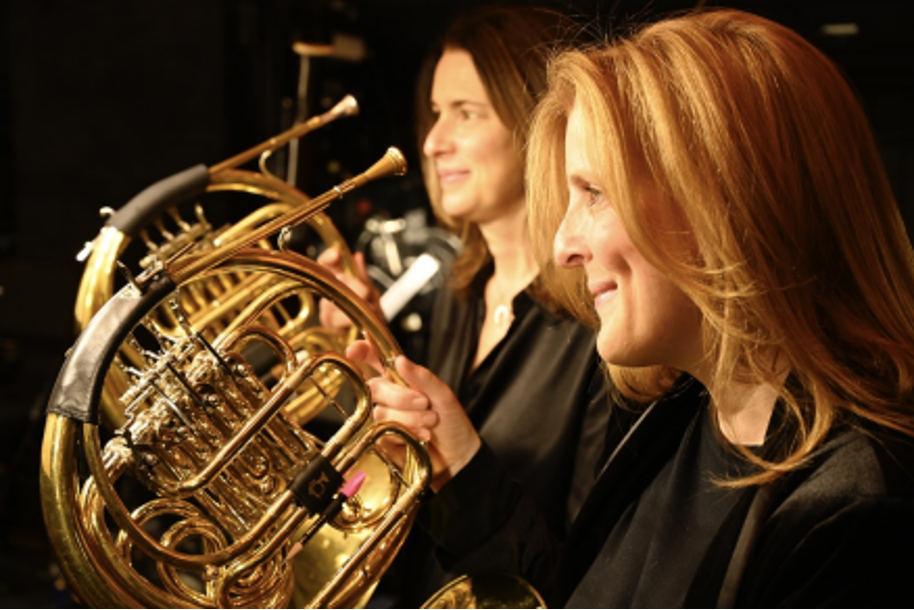 Bard Conservatory of Music horn faculty member Barbara Jöstlein Currie will perform and teach at the International Horn Society symposium at Texas A&M University in Kingsville, Texas. Performing the opening event recital together with fellow Bard horn faculty member Julia Pilant, they will be joined by Philadelphia Orchestra Principal Horn Jennifer Montone. For this recital, Currie commissioned a new piece for horn and piano from Bard Advanced Performance Studies horn student Liri Ronen. The piece is called "Verdant Place," which is Ronen's translation of the German title "Anmutige Gegend," from
Faust
, Part II by Goethe. The recital will be held at the school of music Performance Hall at Texas A&M University on Monday, August 1 at 8 pm CT.
Other events, such as an opera excerpt masterclass and a presentation on "How to Succeed in a Time of Need, the Story of the Met Orchestra during the Pandemic," will be given by on Tuesday, August 2.
Currie has invented an accessory for brass instruments and created a new company called Brass Witch, which will debut at the symposium.
Using strong NeoDymium "rare Earth" magnets, she found a new way to attach a pencil to all makes and types of brass instruments. This new product is a vast improvement over the existing hard plastic pencil clip which regularly scratches the surfaces of the instrument and frequently falls off of the instrument. This patent-pending design was tested by many of Currie's Met Orchestra colleagues, many of whom are also Bard faculty members. Being used in such a rigorous environment such as during 6-hour-long performances of Wagner's "Die Meistersinger", or while teaching outside in a tent at Bard during the early stages of the pandemic were great practical ways to test the durability of the product.
For more information, please visit
Brass Witch
.
Post Date:
07-20-2022