Bard High School Early College to Open Its First Campus in the Bronx in Partnership with Montefiore Einstein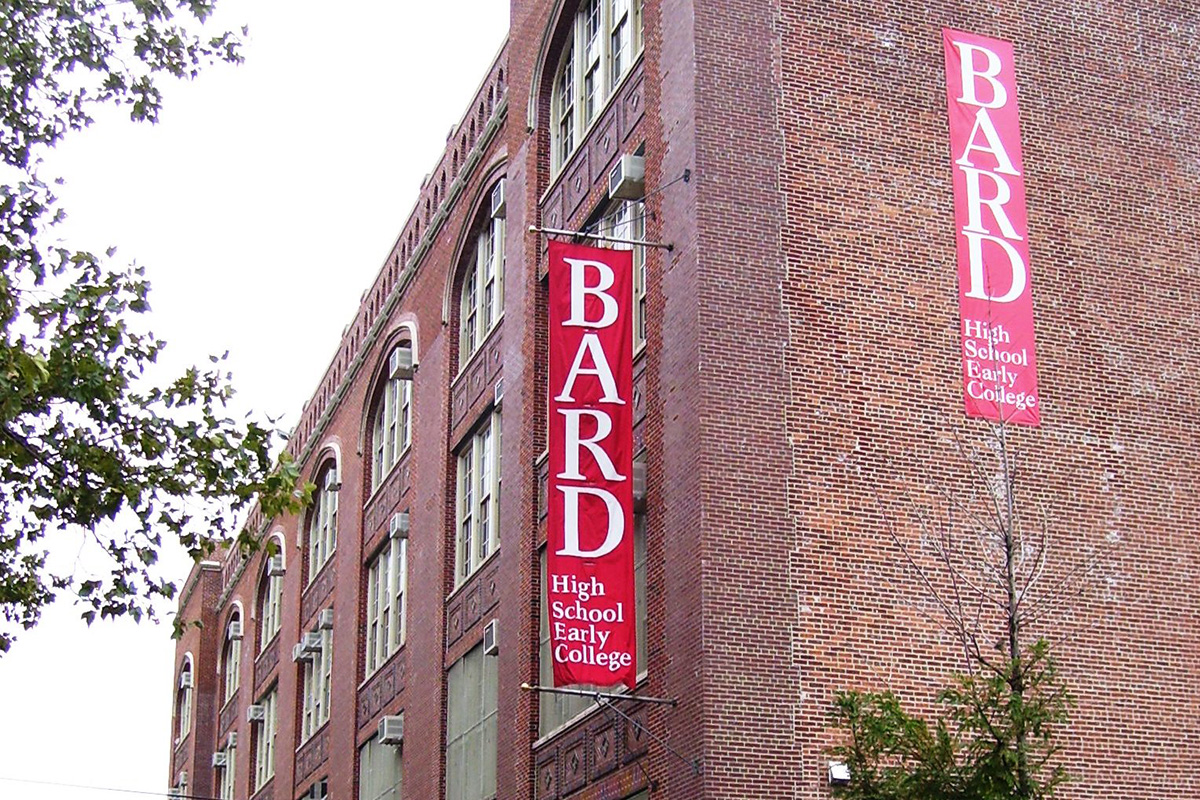 New High School to Provide Academically Accelerated Option for Bronx Students
Bard College, in partnership with Montefiore Einstein, will open a new public early college high school this fall, a first for the Bronx. The new Bard Early College Bronx will expand access to exceptional and inclusive academic and career pathways through the creation of this new, NYCDOE public high school. Alongside a New York State Regents Diploma, Bard Early College Bronx will award an Associate in Arts degree from Bard College, tuition-free and by the end of the 12th grade. This public early college high school will provide a strong foundation in the liberal arts and sciences and, and in partnership with Montefiore Einstein, introduce students to biomedical science and research as well as career pathway programs.
"Over the last 20 years, Bard College has partnered with public school systems to open early colleges in New York, Newark, New Orleans, Cleveland, Baltimore, Hudson, and Washington, D.C," said Dr. Dumaine Williams, Bard College Vice President for Early Colleges. "This new partnership with the New York City Department of Education and Montefiore Einstein is a tremendously exciting opportunity to expand access to rigorous and intellectually inspiring opportunities - particularly those in the biomedical sciences – to high school students in the Bronx."
Opening its doors this September in the Crotona neighborhood in the South Bronx, Bard Early College Bronx will be led by principal Dr. Siska Brutsaert, an accomplished scientist who has been a NYC public school educator for more than a decade. The new school will ultimately serve up to 500 students, with 90% of those seats committed to students from the Bronx.
Results from a recent analysis by the
Education Trust of New York
showed that Bard's two other public early colleges in NYC were the most successful public high schools statewide. Low-income students coming from New York's 1,520 public high schools to Bard successfully finished a four-year college degree on time. More than 80% of Bard students have earned a full associate's degree by the time they finish high school, providing a financial stepping stone to a four-year degree and opening the door to new career opportunities.
"This partnership with Bard Early College Bronx will introduce local students to biomedical science, research opportunities and career pathways that can change not only their lives but also advance the health of our entire community," said Joe Solmonese, Senior Vice President of Government Relations and Strategic Communications at Montefiore Einstein.
The partnership between Montefiore Einstein and Bard will provide students with specialized, career-connected opportunities in the biomedical sciences through Albert Einstein College of Medicine, as well as educational opportunities building on Montefiore Einstein's career development initiatives. In addition, Bard High School Early College Bronx will build on the core components of the Bard Early College model, providing all students with rigorous college level coursework, 60 transferable credits, a Bard College AA degree, and close contact with Bard and Einstein faculty members who are active scholars and practitioners in their fields.
Post Date:
08-16-2023