Bard Globalization and International Affairs Program Announces New Alumni/ae Advisory Board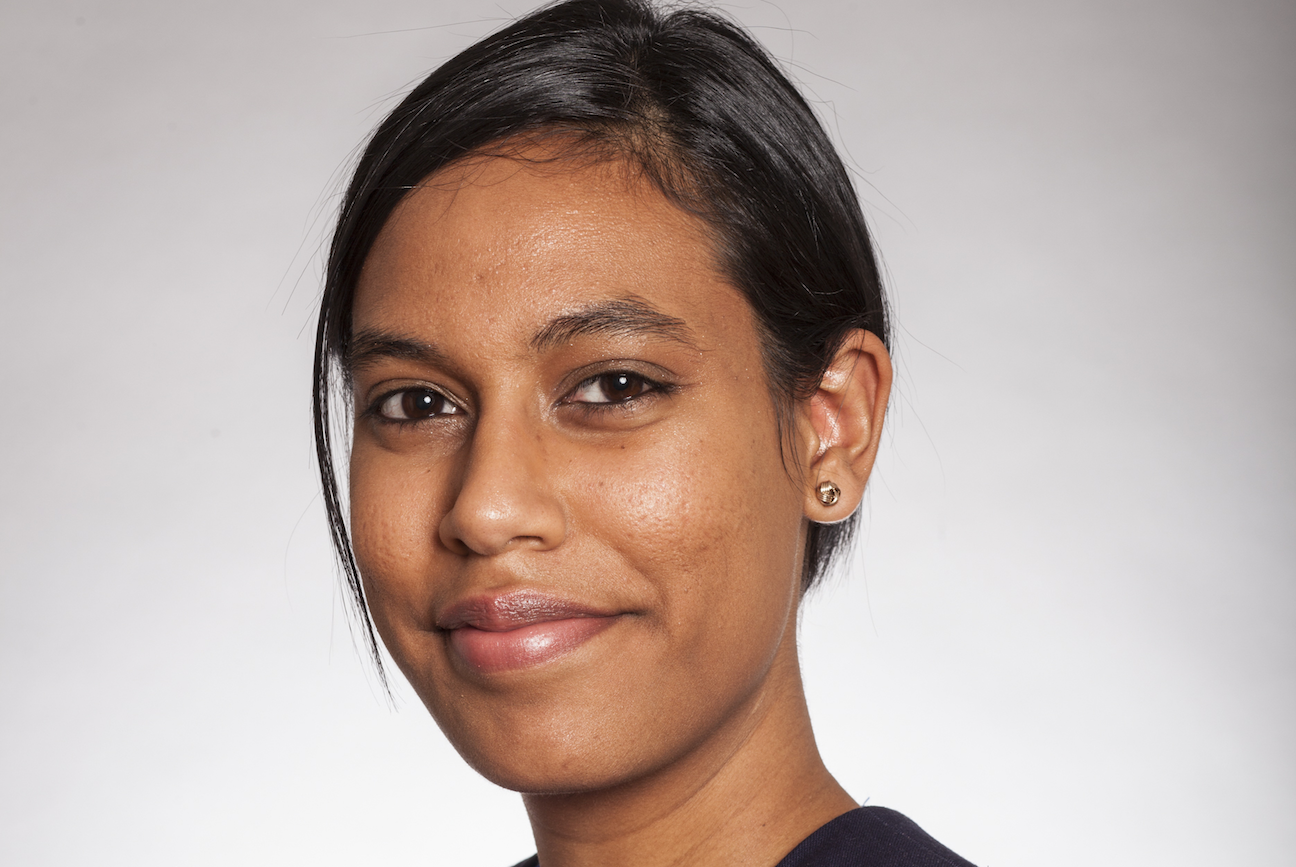 The
Bard Globalization and International Affairs Program (BGIA)
is excited to announce our new Alumni/ae Advisory Board, composed of 12 passionate alumni/ae from various academic institutions, including Bard College, Smith College, Oberlin College, Ursinus College, and Morehouse College. The Board will be creating events for our alumni/ae, focusing on professional development, networking opportunities, and more. Moving forward, we aim to continue connecting our alumni/ae through local, national and international programmatic efforts.
"BGIA's strength is its students. We were thrilled to see so many BGIA alumni/ae respond to our call to expand the alumni/ae board from all corners of the globe. With this expanded board, BGIA will be more connected with those in Bishkek, St. Petersburg, Vienna, Berlin, Washington DC, and elsewhere," said BGIA Director Elmira Bayrasli.
Megan Naidoo, the inaugural BGIA Alumni/ae Board president, echoed Bayrasli's comments: "Virtual engagement brings new opportunities to foster the global alumni/ae community. The Alumni/ae Board is excited for this new chapter in advancing BGIA's mission of lifelong learning and leadership."
Please see below for our new Alumni/ae Board and Executive Committee:
Megan Naidoo - President
Bard College '13, BGIA Spring '11
Global Health Researcher at Stellenbosch University
Cape Town, South Africa
Megan Naidoo is a South African public health professional with over six years of experience in evidence-based research and policy, focusing on emerging infectious diseases, pandemic preparedness, and social justice. Megan received her undergraduate degree in Biology and International Affairs from Bard College, USA, and attended Bard Globalization and International Affairs Program in the Spring of 2011. She later went on to receive a Master of Public Health in Health Policy and Management and Infectious Disease Epidemiology from Columbia University, USA.
Megan's professional career has led her to work with pharmaceutical companies, non-governmental organizations, think tanks, government agencies, and an academic institution. Currently, she is a senior researcher in global health and surgery at Stellenbosch University, Cape Town, South Africa, and works closely with the Western Cape Department of Health in the COVID-19 pandemic response. Megan is dedicated to interdisciplinary public health and human rights, and hopes to leverage research to guide international policy.
Rachel Van Horn - Vice President
Bard College '12, BGIA Fall '11
Eurasia Program Team at the National Endowment for Democracy
Washington, D.C., USA
Rachel Van Horn has spent a considerable portion of her academic and professional life focused on Eastern Europe and the former Soviet Union. Rachel is both an alumna of BGIA (Fall 2011) and Bard College (2012) with a joint major in Political Studies and Russian. She also holds an MA in Russian, Eastern European, and Central Asian Area Studies from Harvard University. She participated in the Bard-Smolny Program in St. Petersburg, and after completing her undergraduate degree, served as a Fulbright English Teaching Assistant in the southern Russian city of Astrakhan. Rachel has worked in New York City at the law firm Cleary, Gottlieb, Steen & Hamilton, the US Embassy in Tbilisi, Georgia, and as an English language editor at Polityka Insight, one of Poland's leading research firms. Now based in Washington, D.C., she works on the Eurasia Program Team at the National Endowment for Democracy, a congressionally-funded non-profit that supports democratic initiatives around the world.
Amanda Maria-Elena Turcios - Secretary
Ursinus College '20, BGIA Summer '19
Youth Advocate Outreach Worker at Safe Horizon
Bronx, USA
Amanda Maria-Elena Turcios is a 2020 graduate of Ursinus College from the Bronx, New York, having studied Anthropology and Sociology, with a concentration in Latin American Studies. Currently, Amanda is a Youth Advocate Outreach Worker at Safe Horizon, and a tutor/organizer for the Alexandria Ocasio-Cortez Homework Helpers Program.
Ruth Tekleab - Community Chair
Smith College '19, BGIA Summer '18
Office of the Chief Justice, Federal Supreme Court of Ethiopia
Ethiopia
Ruth Tekleab graduated from Smith College in the United States in May 2019, majoring in Sociology with a minor in Economics and a Five-College Certificate in International Relations. She participated in the BGIA program during the Summer of 2018. After graduating from college, she moved back to her home country of Ethiopia. She is currently working at the Office of the Chief Justice, Federal Supreme Court of Ethiopia. In addition, Ruth is the founder and host of the podcast
Internationalie
, a space for prospective and current international students to get a glimpse of life studying abroad.
Fiona Korwin-Pawlowski
Oberlin College '06, BGIA Spring '05
Senior Director at Rihanna's Clara Lionel Foundation
New York City, USA
Fiona Korwin-Pawlowski is the Senior Director at Rihanna's Clara Lionel Foundation (CLF), which funds and supports climate resilience, emergency response and educational projects. Before joining CLF in 2016, Fiona was Manager of Corporate Partnerships at UNICEF USA, where she worked on the development of a new emergency response program. At Global Citizen, she took on roles as U.S. Campaigns Coordinator and then Global Programs Manager, leading nonprofit partnerships, international campaigns and events from 2013-15. Fiona co-founded Project Istwa in 2011, a nonprofit organization that produced Photovoice (photography and narrative) and youth development workshops across Haiti. From 2007–2011, she was on the Executive Office team at the Council on Foreign Relations (CFR). Prior to Fiona's time at CFR, she provided strategic guidance to a variety of nonprofit clients at the consulting firm, J.C. Geever, Inc.
Fiona has a BA in Politics from Oberlin College and an MS in Global Affairs focused on International Development and Humanitarian Assistance from New York University. Fiona is the co-founder of the production, experiential and branding house, Owl Bridge Media (OBM).
Connor Boehme
Bard College '17, BGIA Spring '16
Law Student, Teaching and Research Assistant at Cornell Law School
New York, USA
Connor Boehme was a member of Bard College's graduating class of 2017, partaking in the BGIA program in the spring of 2016. Currently, Connor is a law student at Cornell Law School, where he is a teaching and research assistant. In the spring of 2021, he will receive his law degree and work as a litigator in New York City. Prior to law school, he worked in New York electoral politics.
Peter DeBartolo
Bard College '07, BGIA Fall '04, Spring '05
Administrative Director of the Levermore Global Scholars Program, Professor at Adelphi University
New York, USA
Peter DeBartolo teaches international affairs at Adelphi University, where he serves as administrative director of the Levermore Global Scholars Program and manages strategic relations with the United Nations. He is also faculty director of Adelphi's international sustainability program with the United Nations-mandated University for Peace in Costa Rica and serves on the Board of Directors of United Nations Association-USA (Southern NY Division). Peter has been named a Robert J. Myers Fellow by the Carnegie Council for Ethics in International Affairs and is a Postgraduate Fellow with the Royal Geographical Society. He is a frequent guest lecturer and also advises diverse international nonprofits.
Peter studied at the BGIA Program for the 2004-2005 academic year. He earned his BA in Political Studies and Global & International Studies from Bard College in 2007, and received his MA (with Distinction) in Political Science and Social & Political Theory from Central European University in 2008. As a DPhil candidate at the University of Oxford, his research focuses on sustainable development, security, and the future of cities.
Simone Salvo
Bard College '13, BGIA Spring '12
Head of Creative Communications at the Magnum Foundation
New York City, USA
Simone Salvo is an artist, producer, and strategist working across the fields of visual storytelling and creative technology. She is the head of creative communications at the Magnum Foundation, a non-profit organization supporting innovative social documentary practice. She is currently pursuing her master's degree at the Interactive Telecommunications Program at NYU. Formerly, Simone was a research and communications fellow at Human Rights First. She received her BA in Photography and Human Rights from Bard College, where she also participated in the BGIA program.
Cliff Hunt
Morehouse College '12, BGIA Summer '11
Owner of Culinary Cliff
New York City, USA
Cliff Hunt is a graduate of Morehouse College and an alumnus of the BGIA Summer 2011 cohort. Cliff is an unconventional career-changer with experience in foreign policy, non-profits, and various food and beverage industry sectors. He resides in NYC and is an owner of Culinary Cliff, a food business where he's a personal chef, recipe developer, and author of the self-published recipe book
Hungry N' Homesick
. Cliff is currently pursuing a Master of Management in Entrepreneurial Hospitality from the Freeman School of Business at Tulane University.
Rachel Meyer
Bard College '06, BGIA Spring '04
Former Director of BGIA
New York City, USA
Rachel Meyer is a 2006 graduate of Bard College where she majored in Political Studies with a concentration in Latin American and Iberian Studies. She participated in BGIA in Spring 2004, interning for the Latin America division of the Center for Reproductive Rights. After graduating, Rachel lived in Barcelona, Spain for nearly a decade, working as an ESL teacher, translator, and ran a small business. She received her master's degree in International Relations from the Institut Barcelona d'Estudis Internacionals. She returned to NYC and was honored to serve the BGIA program from 2014-2020 as Associate Director, Deputy Director and Director. Currently, Rachel lives in Brooklyn with her wife, and is a full-time stay at home parent to one human child and two cats.
Diana Pitcher
Bard College '12, BGIA Spring '11
Mentoring Program Manager at the Latin American Association
Atlanta, USA
Diana Pitcher is a member of Bard College's Class of 2012 and participated in the BGIA program in the spring of 2011. A native of nearby Red Hook, NY, Diana left the area six short weeks after her Bard graduation to serve as a School and Community Resource Specialist in South Africa with the Peace Corps. During her 27-month assignment, she served as a 6th grade English teacher and spearheaded other projects like a school garden, school library, book club, and professional development sessions for fellow teachers. Diana received her MA in Cross-Cultural & International Education from Bowling Green State University in 2017. Currently, Diana lives in Atlanta and works as a Mentoring Program Manager at the Latin American Association.
Elina Zorina
Bard College '17, BGIA '16
PhD candidate at the Institute of Political Science at Leiden University
Netherlands
Elina Zorina is a PhD candidate at the Institute of Political Science at Leiden University. She holds a BA in Liberal Arts and Sciences with a major in International Relations, Political Science and Human Rights from St. Petersburg State University and Bard College, and a two-year MA in Political Science from Central European University.
Elina graduated from BGIA in 2016. Her internship at Oxford Analytica had motivated her to continue education and to pursue a career in research and analysis. Thanks to her time at BGIA, advice and support from the faculty, she also got a chance to spend a year in a capacity of a post-baccalaureate fellow at AlQuds Bard College. Now, Elina's academic interests lie in the field of experimental political research, political communication and political psychology. Still, her true passions focus on interdisciplinarity in education and international cooperation of students and future scholars.
About the Bard Globalization and International Affairs Program (BGIA)
BGIA provides a unique opportunity for college students and recent college graduates from around the world to take advanced courses in international affairs while working in carefully selected internships based on individual interests—all while experiencing life in Manhattan, the island at the center of the world.
BGIA students engage in the study and practice of international law; international relations theory; global public health; political economy; international reporting; and other aspects of international affairs. BGIA has semester and summer programs.
About Bard College
Founded in 1860,
Bard College
is a four-year residential college of the liberal arts and sciences located 90 miles north of New York City. With the addition of the Montgomery Place estate, Bard's campus consists of nearly 1,000 parklike acres in the Hudson River Valley. It offers bachelor of arts, bachelor of science, and bachelor of music degrees, with majors in nearly 40 academic programs; graduate degrees in 11 programs; eight early colleges; and numerous dual-degree programs nationally and internationally. Building on its 161-year history as a competitive and innovative undergraduate institution, Bard College has expanded its mission as a private institution acting in the public interest across the country and around the world to meet broader student needs and increase access to liberal arts education. The undergraduate program at our main campus in upstate New York has a reputation for scholarly excellence, a focus on the arts, and civic engagement. Bard is committed to enriching culture, public life, and democratic discourse by training tomorrow's thought leaders. For more information about Bard College, visit
bard.edu
.
# # #
(3/15/21)
Post Date:
03-15-2021