Bard Welcomes New Dining Service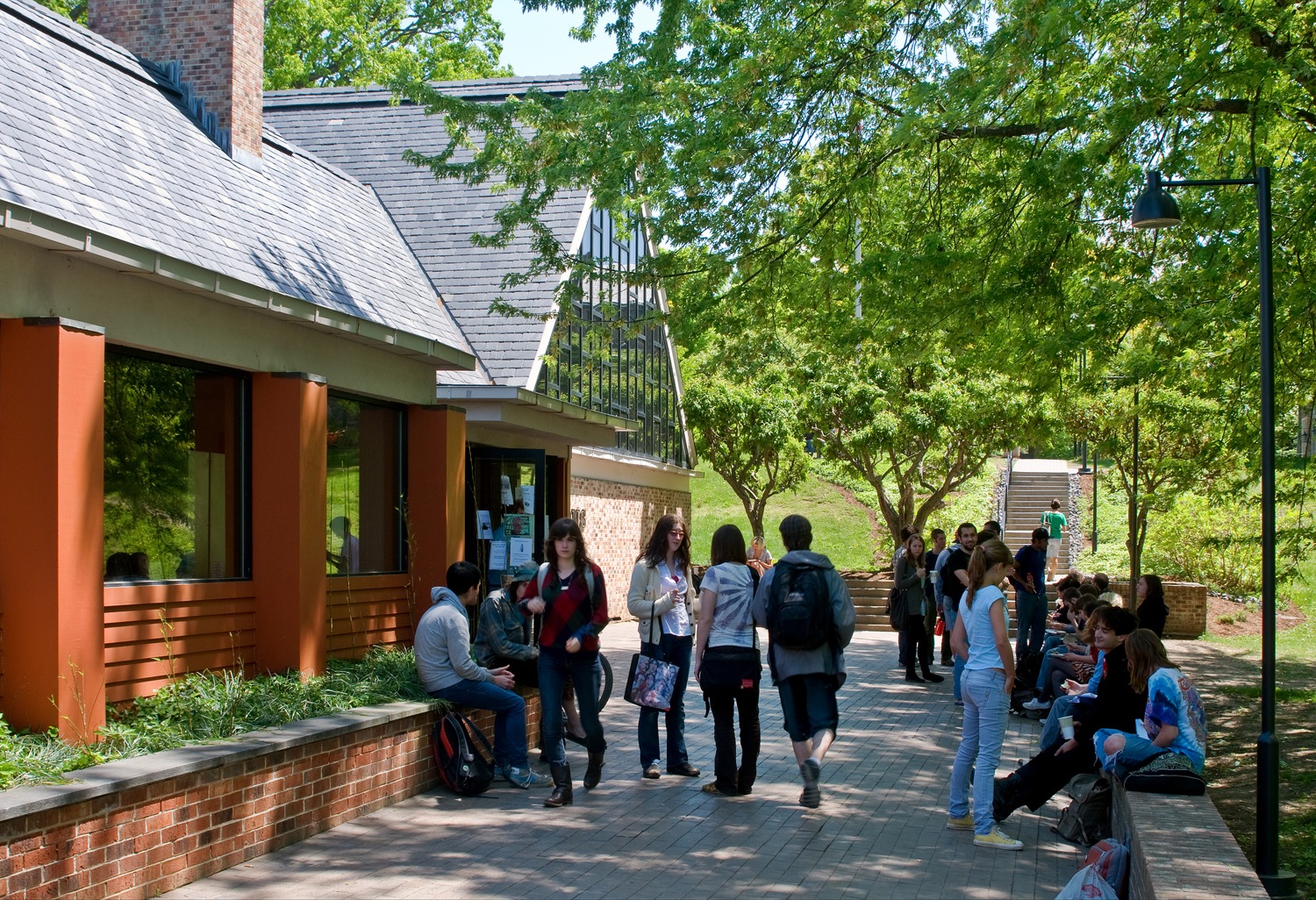 After careful consideration, the College has decided to contract with a new dining services provider, Parkhurst Dining, to create the new Bard Dining. Parkhurst is a family-owned company that has been operating for more than 20 years. We chose Parkhurst on the basis of its reputation for providing high quality food and service, and their emphasis on the human element throughout their partnerships.
Parkhurst cites their "passion for creating and enjoying good food drives our approach to offering meals that are fresh, made from scratch and cooked in small batches." They add that "the campus community will be able to select from a creative mix of nutritionally balanced entrées prepared with fresh-cut vegetables, lean proteins and healthy grains, as well as international foods and vegetarian and vegan entrees prepared fresh daily."
Parkhurst has been a leader in supporting sustainability and in the farm-to-table movement since 2002, when it developed its FarmSource
TM
program. The program finds and partners with local growers and family-owned farms for produce and artisanal products, resulting in more than 20 percent of food served by Parkhurst being sourced locally. Parkhurst's sustainability philosophy will be coupled with the
BardEATS
program, elevating the local sourcing and sustainability practices at Bard.
Parkhurst has committed to:
Increasing sustainability practices to ensure more local and sustainable ingredients
Utilizing the Bard Farm and maximizing the harvest used for meal offerings in dining venues across campus
Using great care in accommodating those with food allergies and specific dietary needs
Engaging students and campus organizations in celebrations and explorations centering on people and culture within traditions of community and food
The well-being of the current dining team was a critical piece in our negotiations with Parkhurst. They have already begun the onboarding of our current team as an integral part of the new Bard Dining. The Bard community values the hard work and service our dining team members provide us each day, and we're pleased that Parkhurst shares that appreciation and commitment to the community.
In preparation for the fall 2020 semester, Parkhurst is working closely with the College and our partners at Nuvance Health to implement safety protocols throughout the dining experience, including social distancing, proper use of PPE, and take-away services.
If you have any questions for the Parkhurst Dining team at Bard, please reach out to Tony Williams at
[email protected]
.
About Parkhurst Dining
Parkhurst Dining provides exceptional culinary experiences and dining services to guests at the finest educational institutions and corporations. Founded in 1996, Parkhurst Dining has become an industry leader in local sourcing and sustainable dining experiences. For more information, visit
www.parkhurstdining.com
.
Post Date:
07-22-2020